A kid was searching his mom's purse and found her driving license. Mom mildly scolded the kid but he went on reading the license and told his mom that he learned a lot about her. The kid told the mom that he got to know her age, height and weight. But suddenly he said something which shocked his mom. Read on to find out what did the kid said.
Don't forget to share this awesome story with your friends on Facebook and Google+.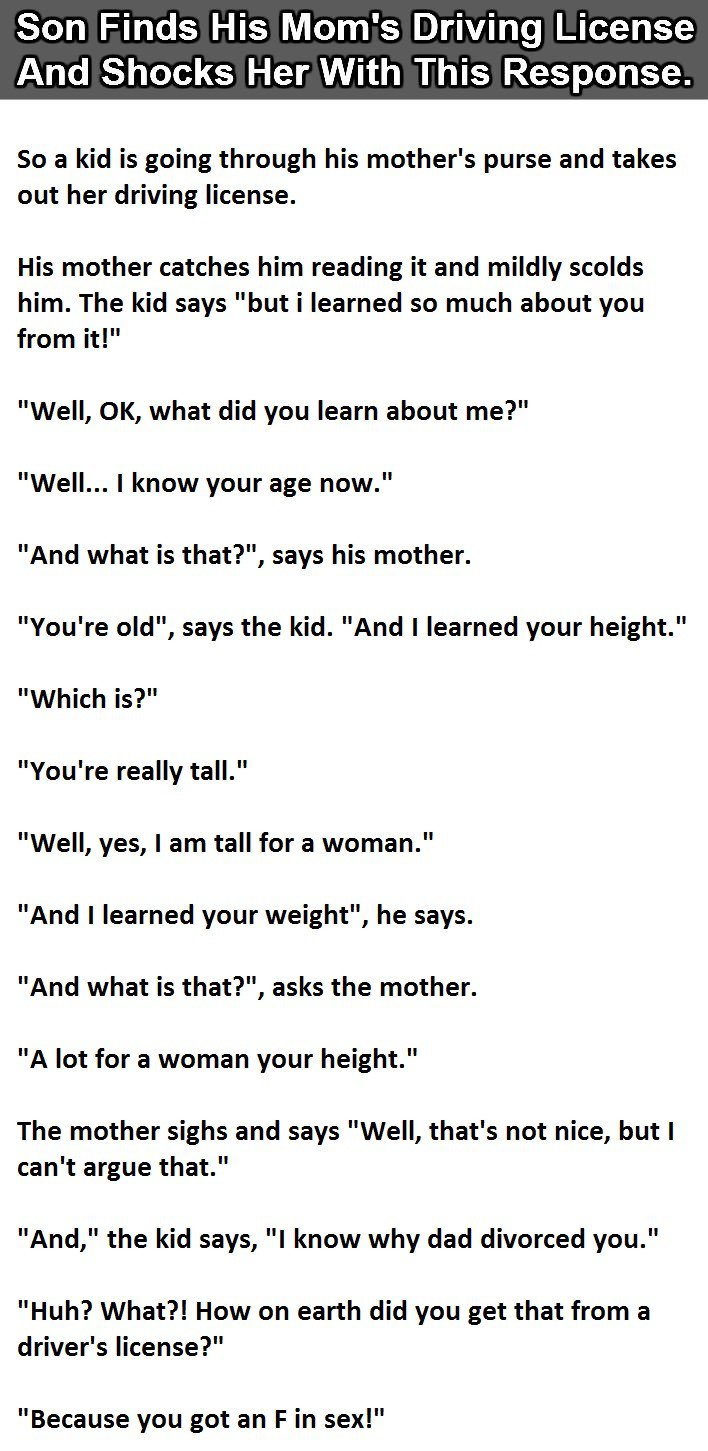 Share this content with friends by clicking above... Thank you so much.