A Harley driver was driving his vehicle above the speeding limit, so the cop stopped him. The cop asked the biker his name to which he replied that his name is Fred. The cop was puzzled when he didn't say his last name. So he asked Fred, his last name. The cop was insistent hearing the last name so he pushed him a little bit. Read the complete to know why he didn't have a last name.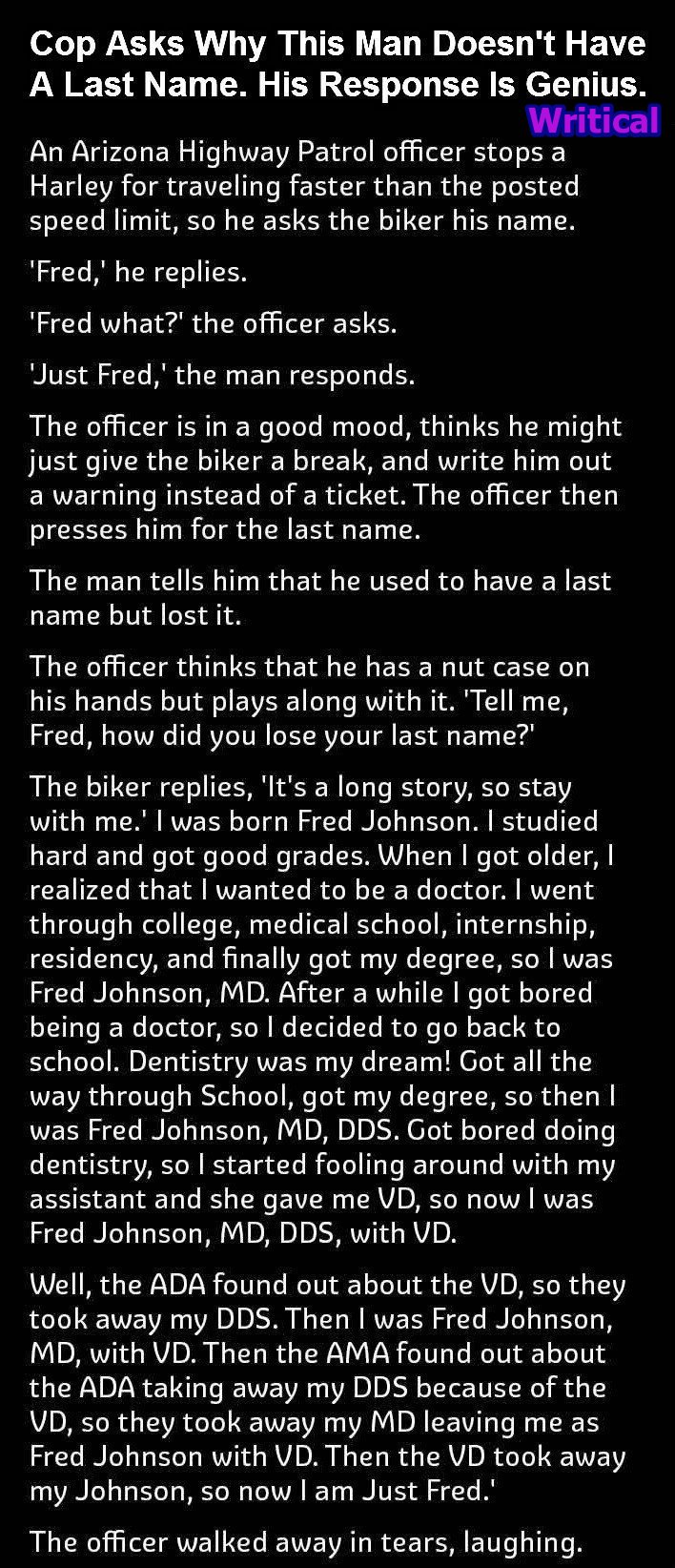 Loved the story, don't forget to share this on Facebook, Twitter, Reedit and Google Plus.

Share this content with friends by clicking above... Thank you so much.