It is a funny story of two medical students had to guess the symptom of an old man who was passing by them. The old man was walking with his legs spread wide apart as he was quite stiff legged. One of the medical students guessed that it was Zovitzki Syndrome and the other guessed Peltry Syndrome. To settle their arguments, they asked the old man about his problem. The shocking reply from the old man made the two medical students realise that they need to study better and not to jump on any conclusion quickly.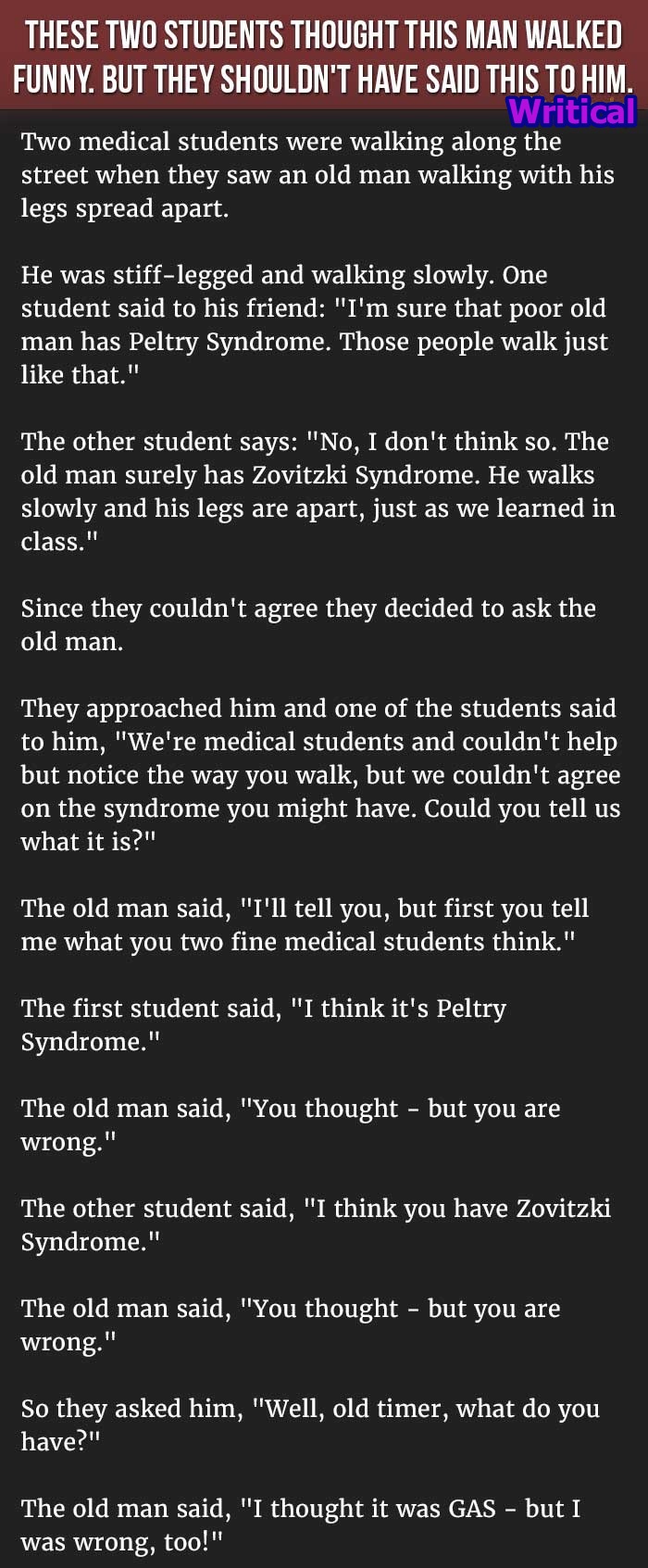 Please share this hilarious story among all your friends using the social icons given below.

Share this content with friends by clicking above... Thank you so much.