Once, three lawyers and three engineers were travelling by train. The three engineers purchased a single ticket and the three lawyers purchased ticket for each of them. The perplexed lawyers asked how they are going to travel with a single ticket. The engineers ensured them that they can easily do that and they should learn from them. Somehow the engineers managed to travel with a single ticket, but what followed next is stunning and cunning.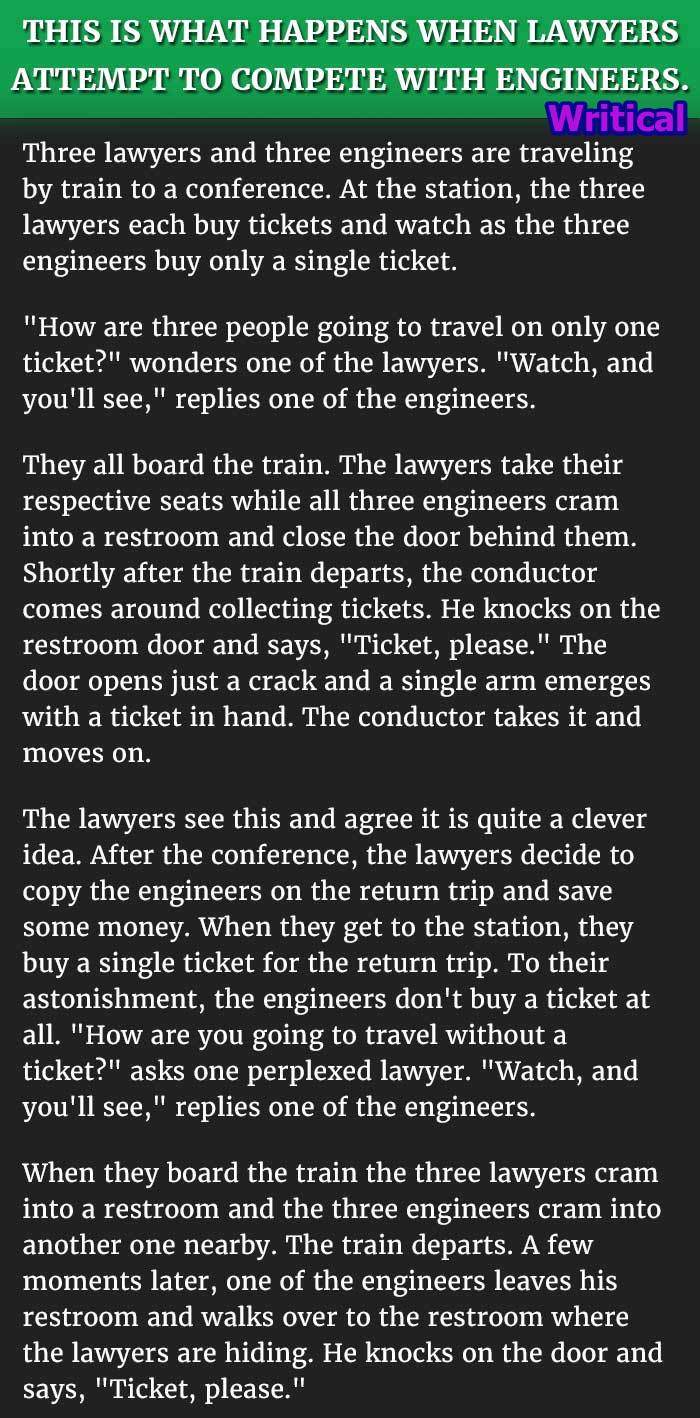 Share this amazing comical post on Google Plus, Facebook, Twitter and Reddit.

Share this content with friends by clicking above... Thank you so much.