A kindergarten class was given a homework assignment about finding some exciting thing which they can relate to the class the next day. The teacher started calling the names of little children to submit their reports but she was unwilling in calling the little Johnny because he became crude sometimes. But, his turn came eventually. Johnny walked up to the front of the class with a chalk in his hand and put a dot on the whiteboard, before sitting back on his place. When she couldn't figure out what the dot's significance was for the report, the unwilling teacher asked the kid to explain it. Read on to know Johnny's hilarious reply stunned this unwilling teacher.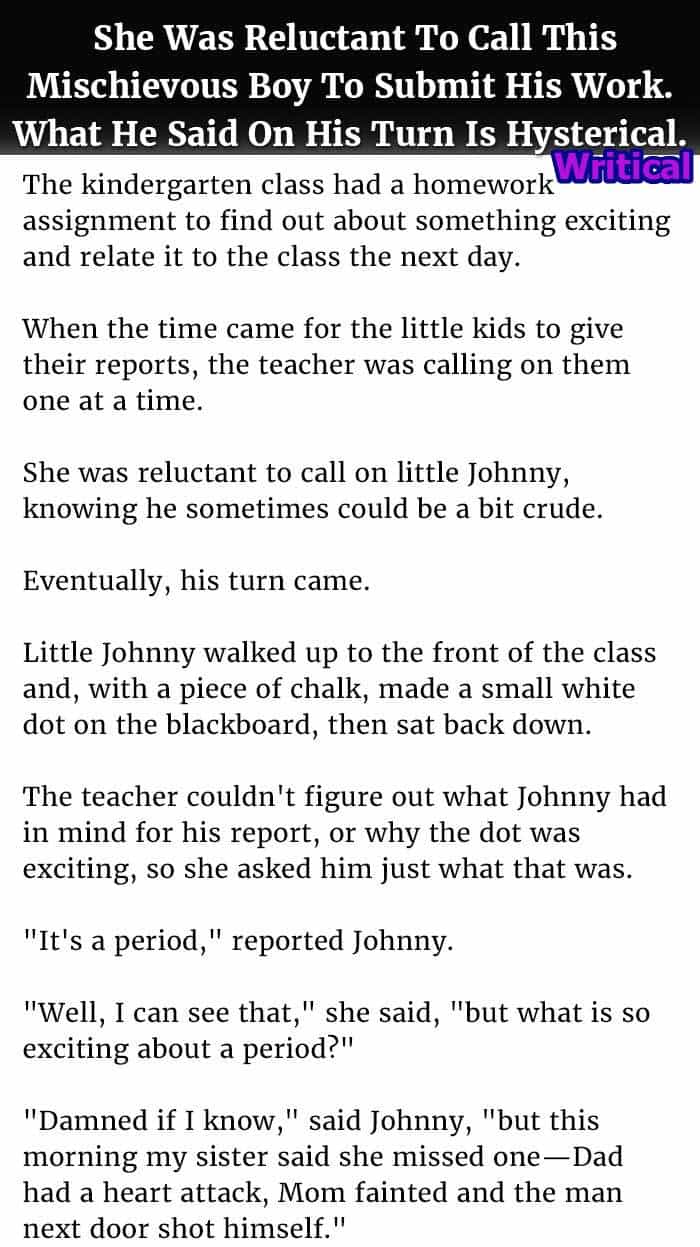 Share the story of this unwilling teacher and this smart kid with your family, friends, and peers on Twitter, Facebook, and Google Plus.

Share this content with friends by clicking above... Thank you so much.