There are some things that persistent job candidate do to get the job, they have no chance of getting. A man who was not qualified was the kind of persistent job candidate that employers try to avoid. He was after the owner for giving him the job of selling the suits. In the attempt of getting rid of the man, the owner hands him an ugly green suit to sell, telling him that if he can sell the suit, he will be hired. Read on to know whether he was able to get the job or not.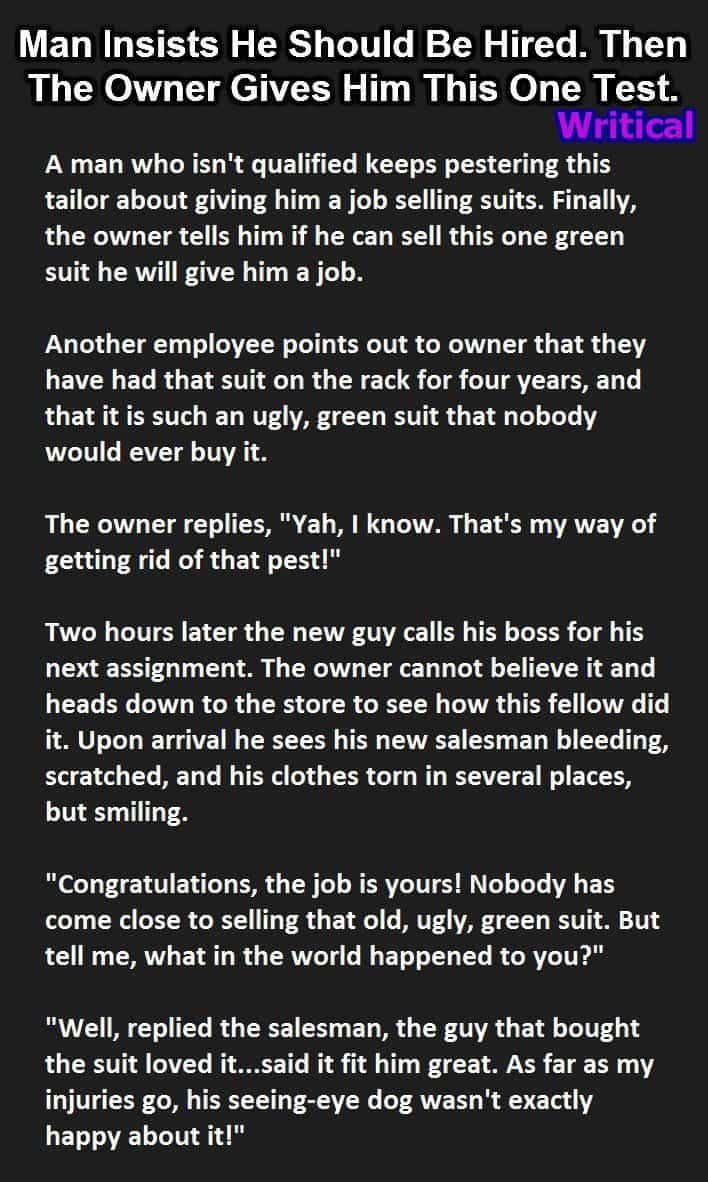 Share it with friends and family by using the social icons given below.

Share this content with friends by clicking above... Thank you so much.