Majority of people don't know how to treat disable or special people, until they themselves get some sort of disability or someone close to them. Most of these people either make fun of the special people or give them pitying reactions which makes the situation more difficult for the special people. A mother walks inside a restaurant with her 16 year old son who has a congenital myopathy disorder. This limits the boy only to walking and he can't run or jump and is prone to falling down a lot. Read on to know about the priceless reaction he got after falling flat on the floor of a crowded restaurant.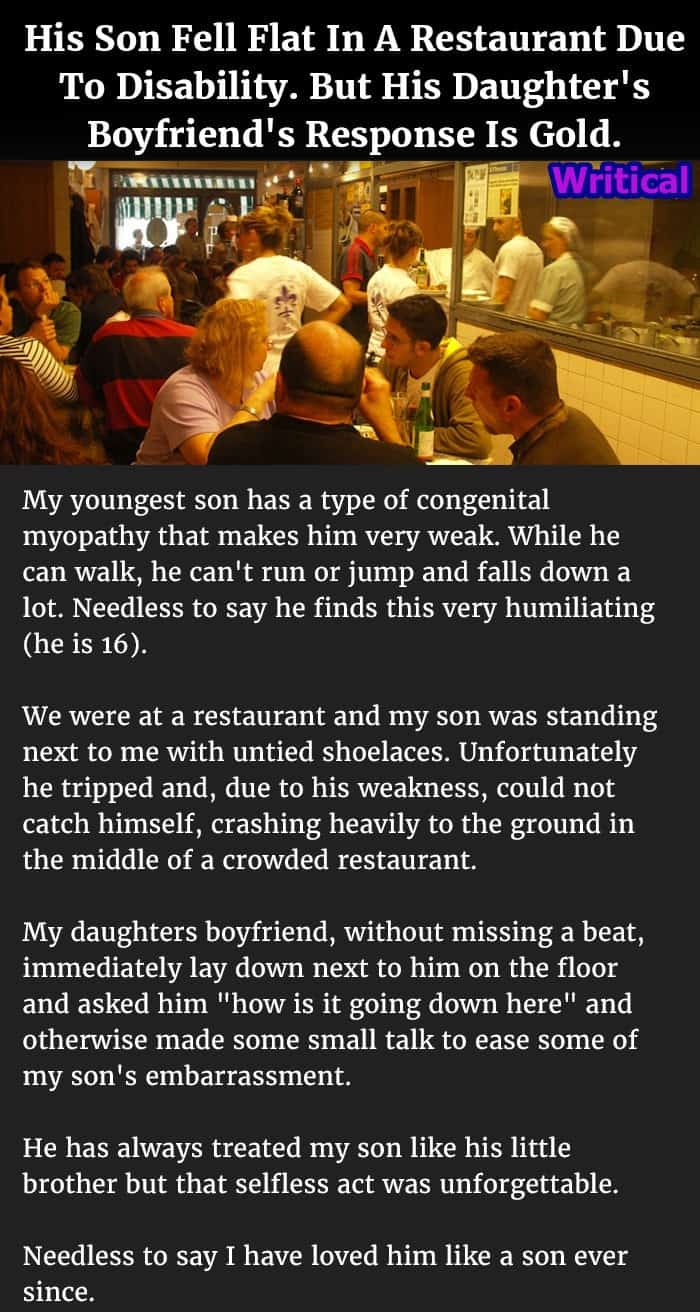 Share this post by using the social icons given below.

Share this content with friends by clicking above... Thank you so much.