There are two kinds of people, one who loves dogs and others who don't. It is a widely known fact that one experiences some of the life changes after getting a dog home; their entire life turns upside-down. The owner of a Golden Retriever, John has few words for those who contemplate getting a pet dog. He displays the life changes via 'Before and After' pictures once he got his pup, Miami home. From enjoying a meal to be ogled at while eating by Miami, from having different pictures on the phone to having only dog pictures are some ways life changes after a pet dog. Do you agree with this? To know more about this artist's work you can visit his website or visit his Facebook or Twitter page.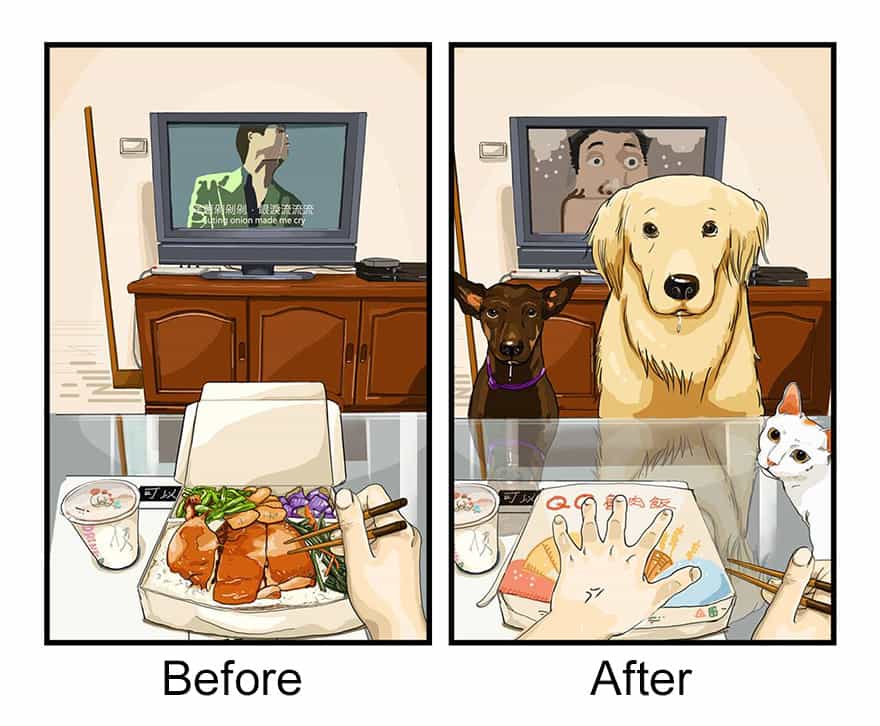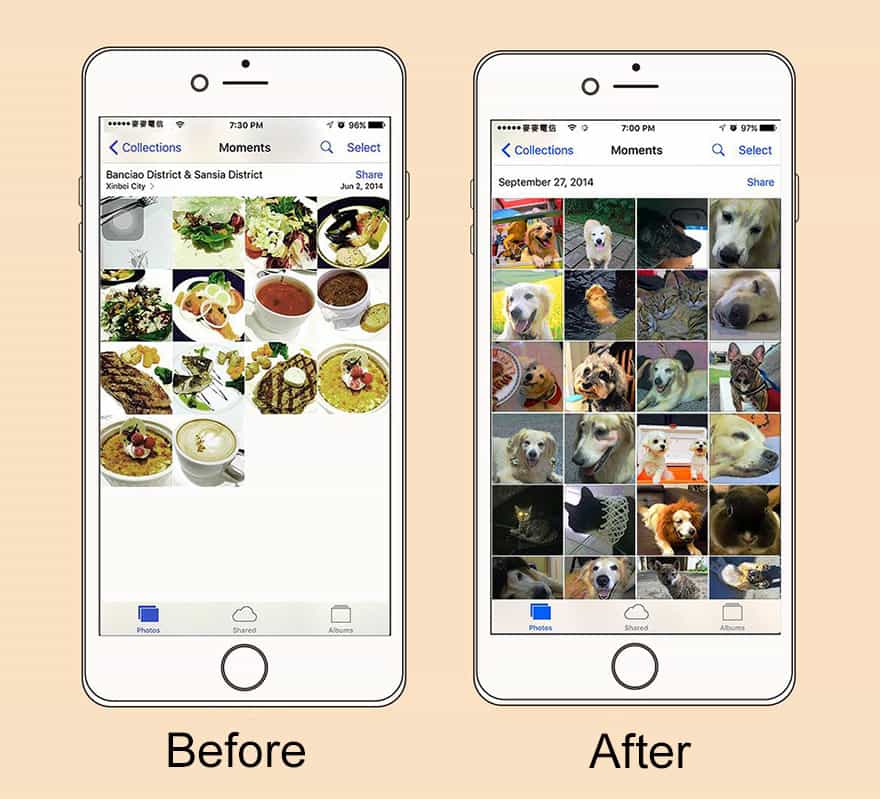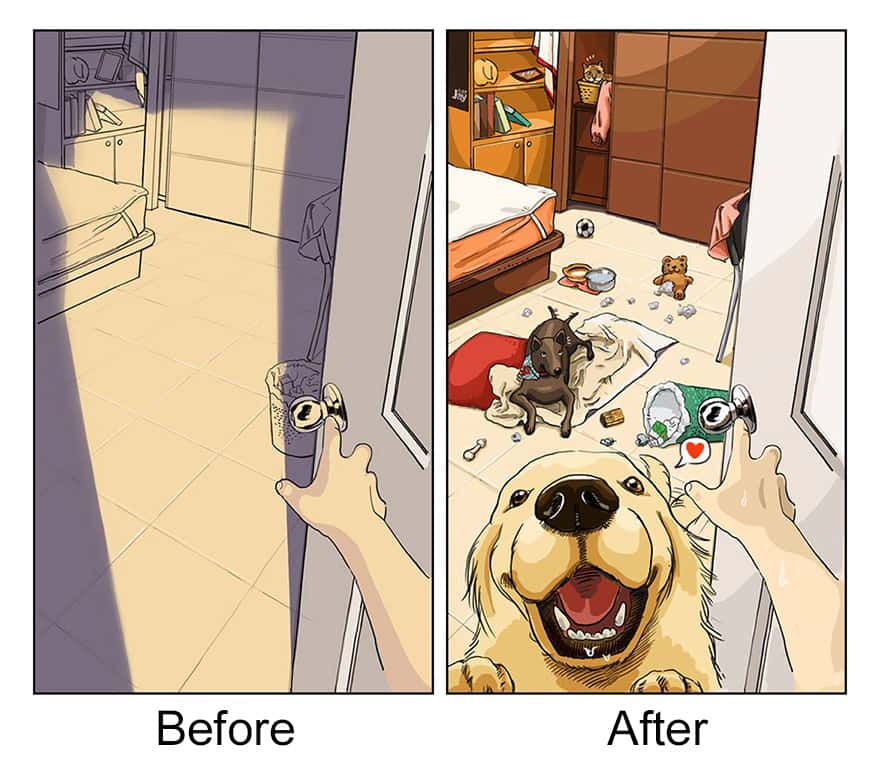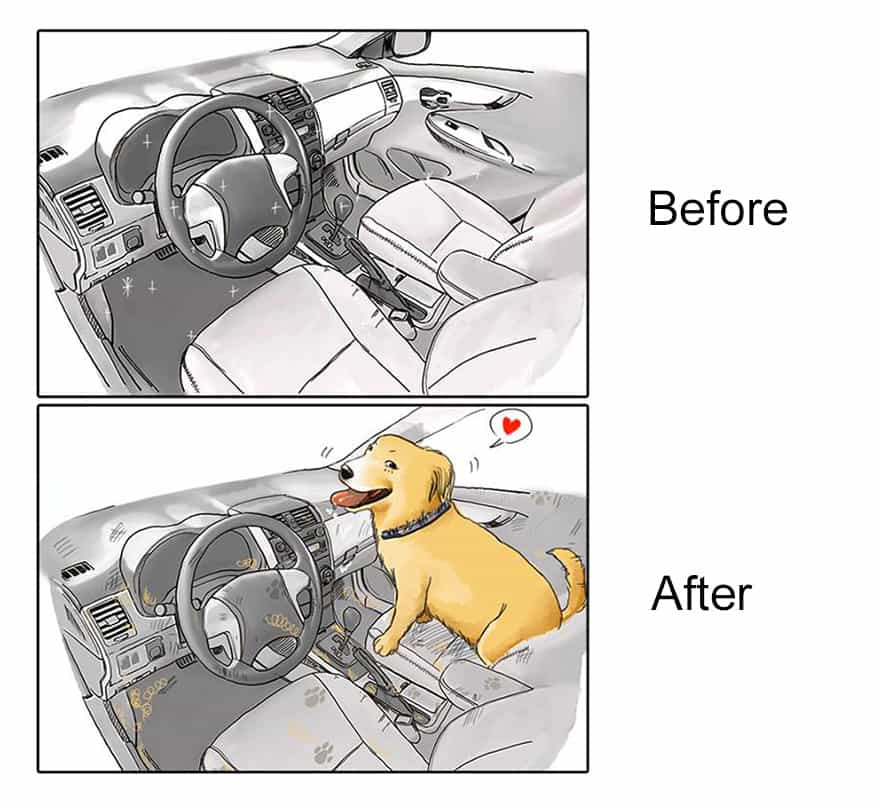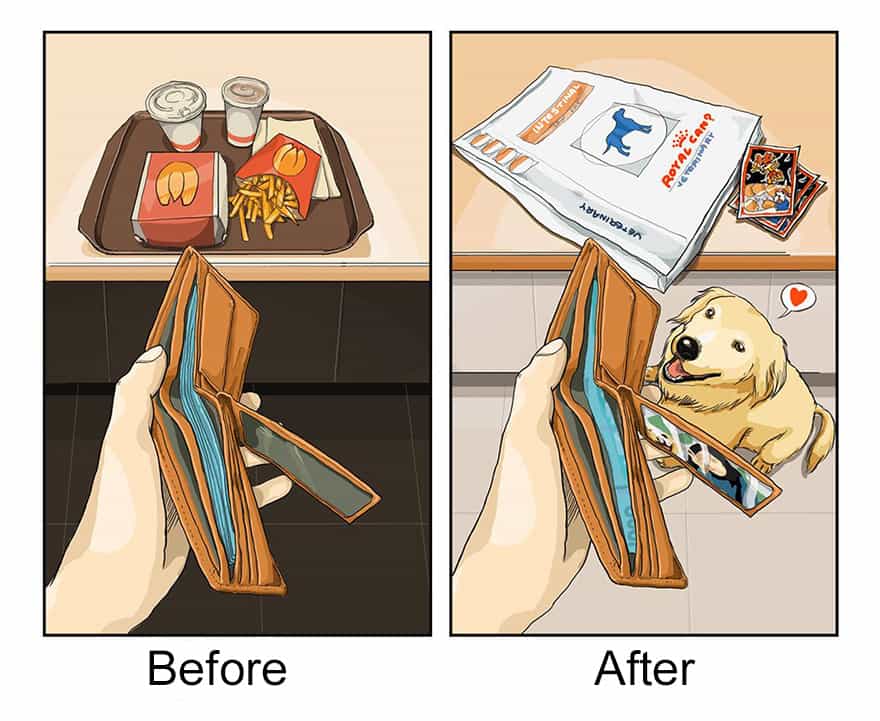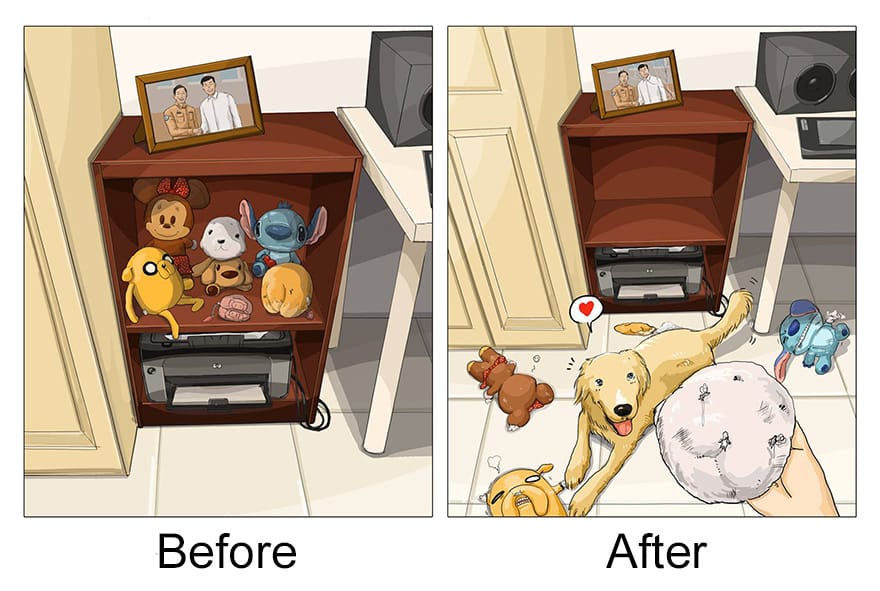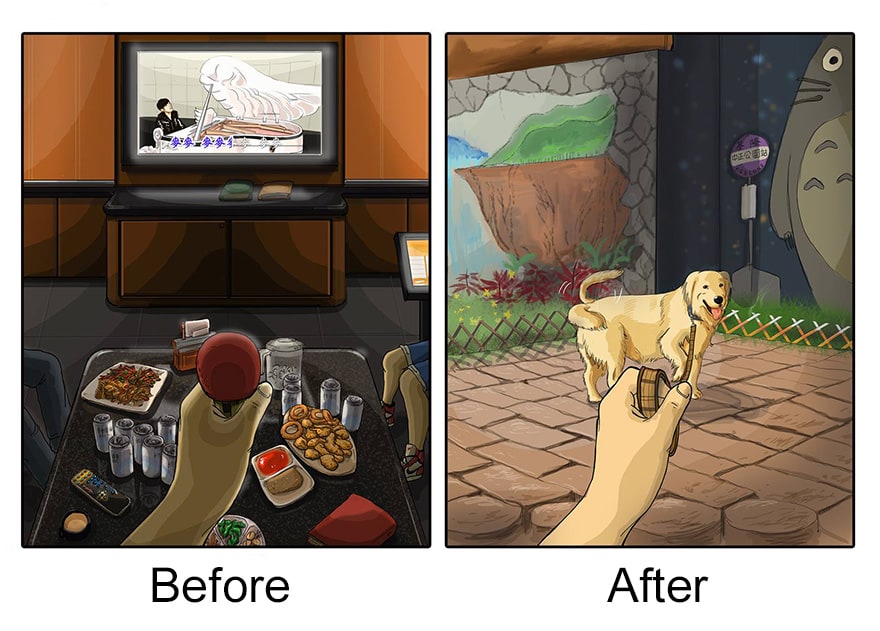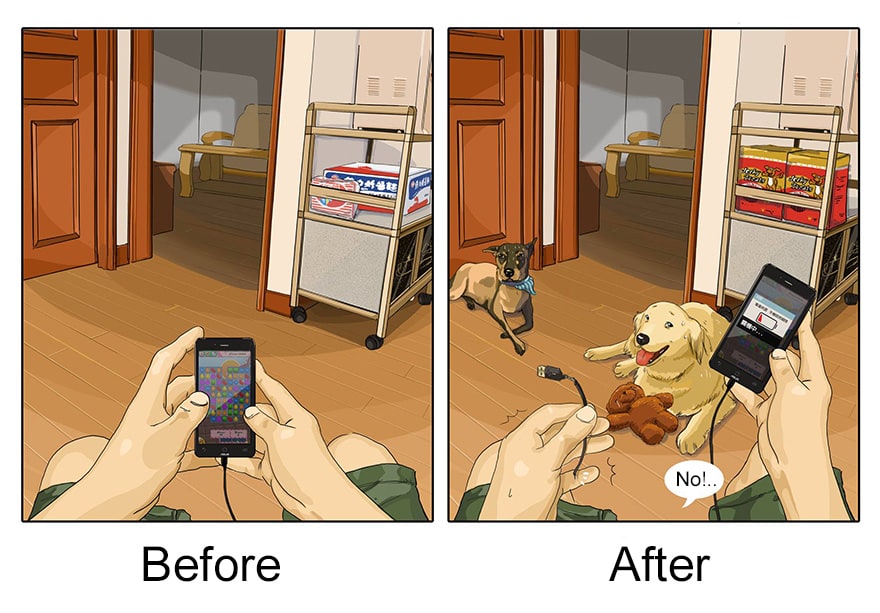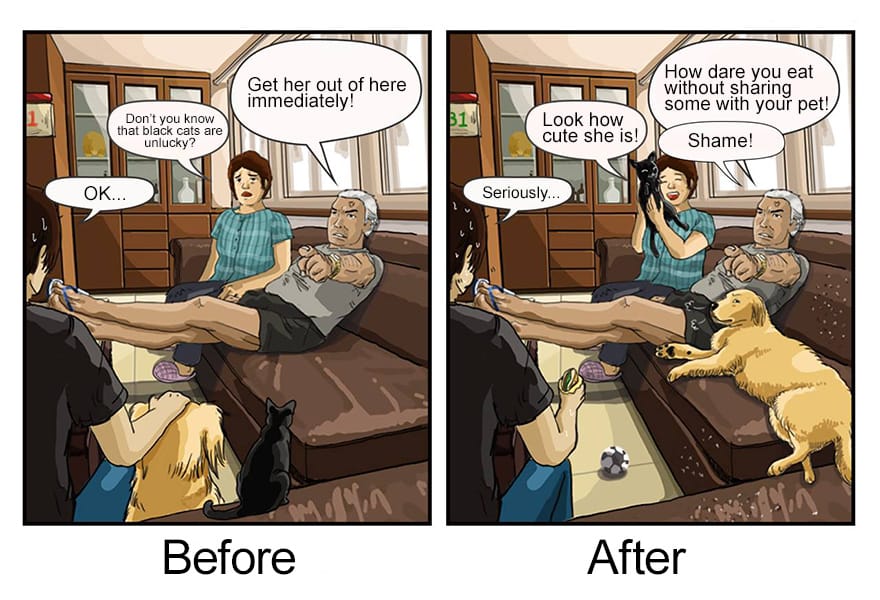 Share this post with as many people as possible by clicking below.

Share this content with friends by clicking above... Thank you so much.