It's the story about a mail man who had served 35 years of his age working for the post office. It was his last day on job therefore everyone greeted him nicely and provided him the best treatment and gifts. At last, he went to the last house where he was greeted by a very beautiful lady and after that what happened was extremely hilarious.
Please share this page to make other too know about this hilarious mailman story.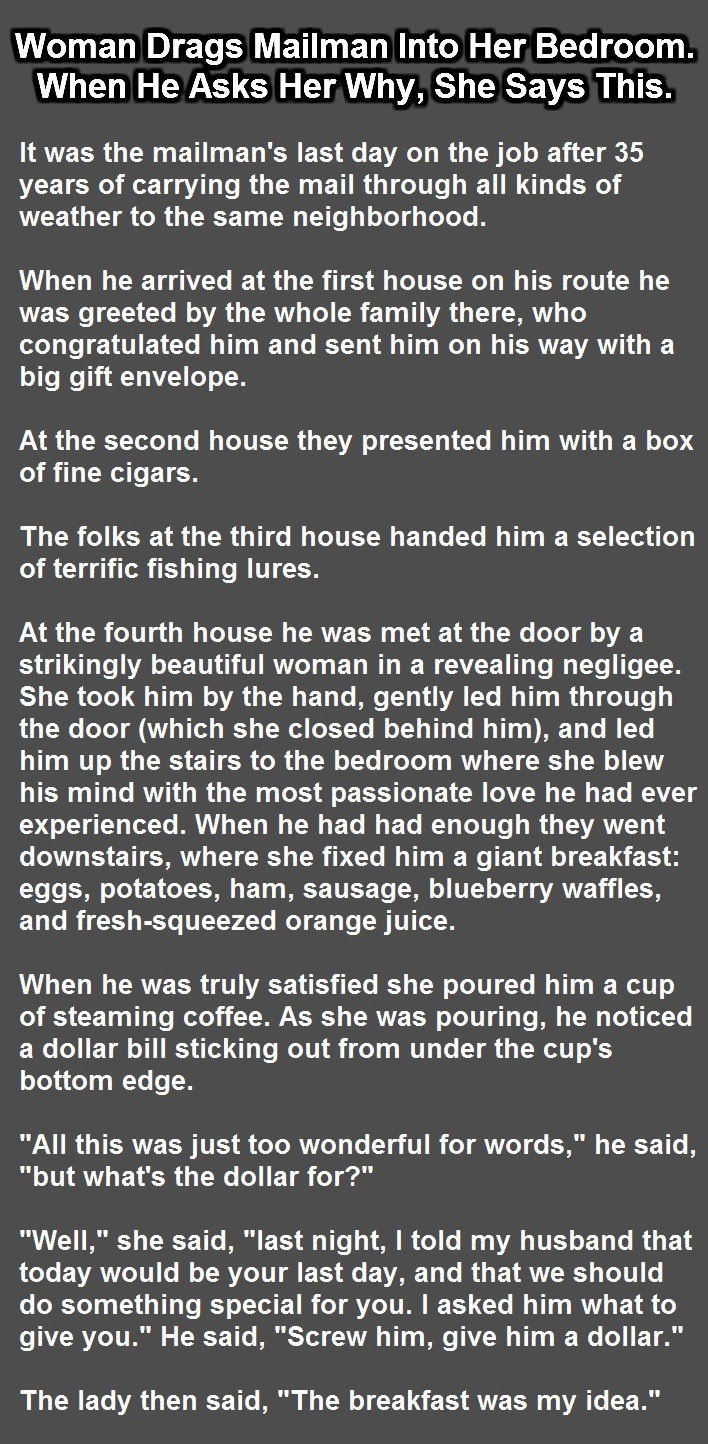 Share this content with friends by clicking above... Thank you so much.