A teacher asked her students to tell her the organ of the human body which can expand 10 times its usual size on stimulation. Nobody was ready with the answer, so she asked one girl to stand up and answer. Go ahead with the story to find out why the girl felt humiliated.
Share this funny story with your friends.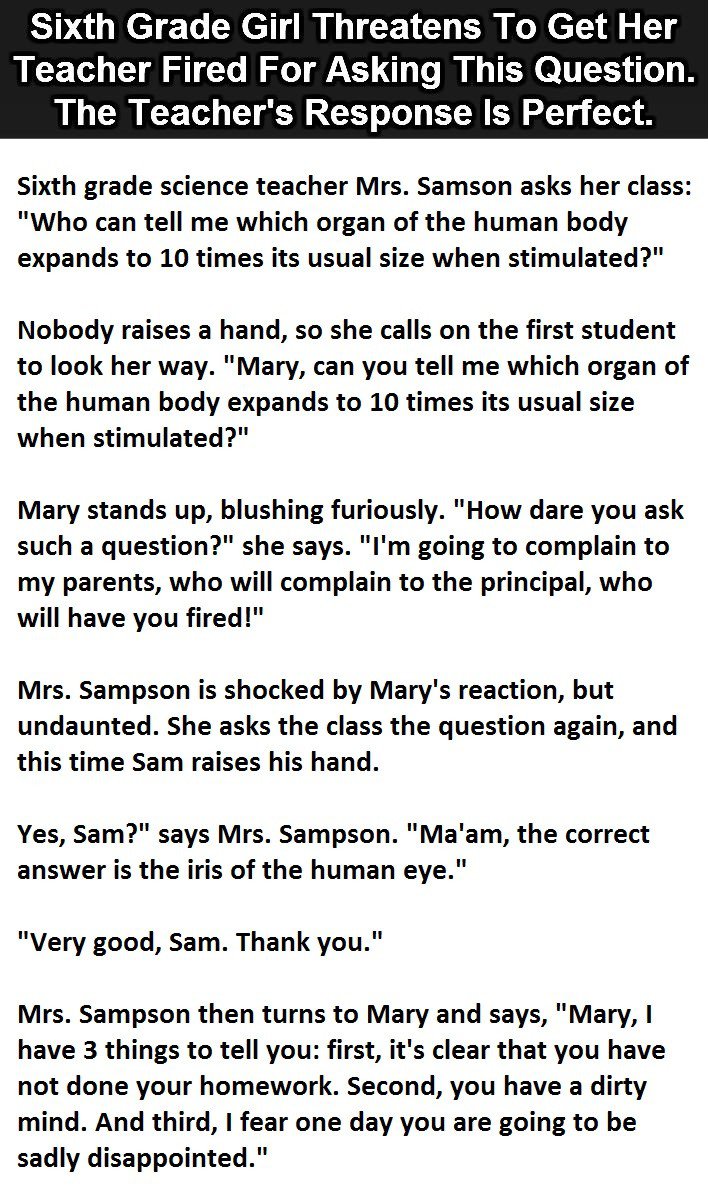 Share this content with friends by clicking above... Thank you so much.