Kid are innocent but sometimes they can surprise you. A teacher meets his class after vacations and asks her students to tell her what they did in their vacations. She added that every student should use words that big people use in their dialect and not baby words as this will improve their pronunciation. Read on and find out what replies she got from her students, particularly from this kid.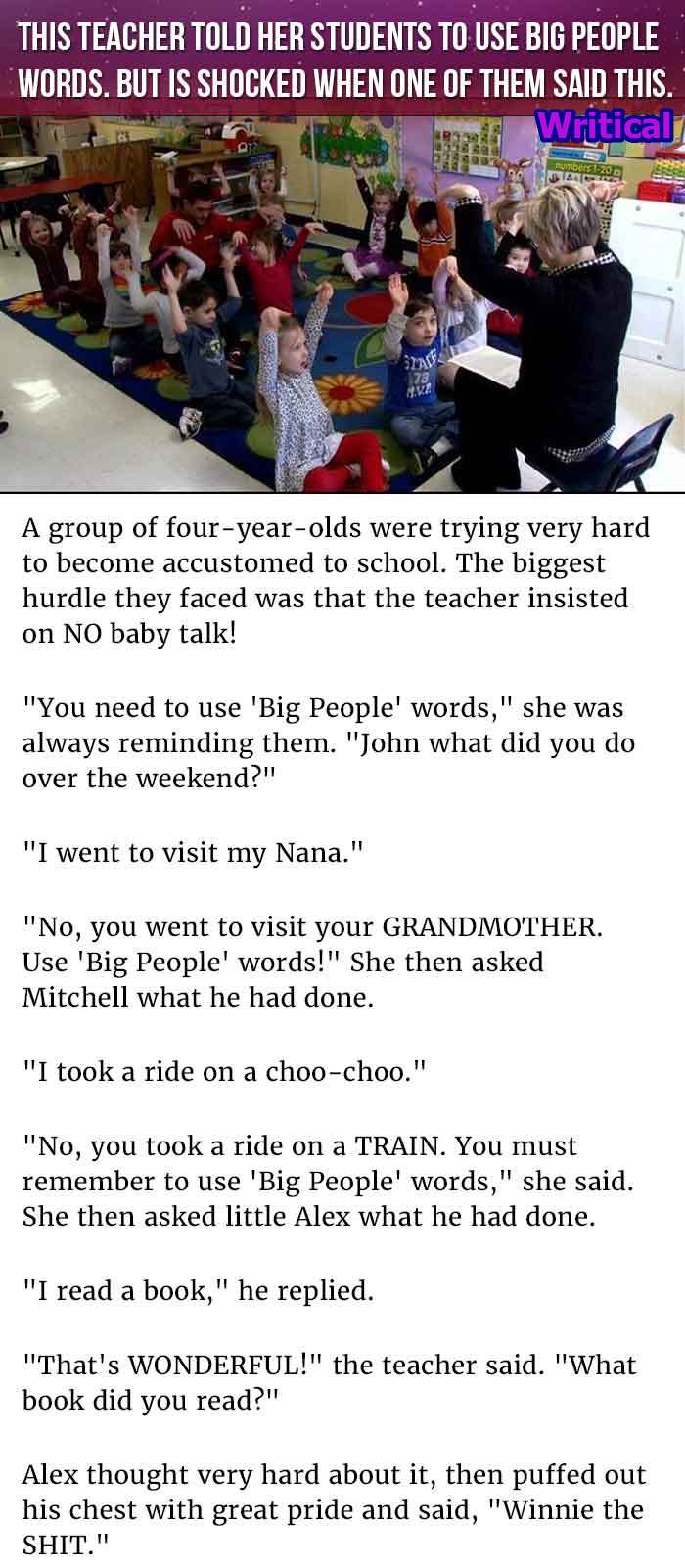 Share this hilarious story with your loved ones on different social media network by using the icons below.

Share this content with friends by clicking above... Thank you so much.