A woman approached an old sergeant out of curiosity to know him. The sergeant seemed uninterested so the woman decides to unwind him a bit. In the quest of giving him a relaxing session, the woman gets the shock of her life. To read the entire thing, go through the story and find out yourself. After reading this story you wont be able to stop laughing, that's for sure.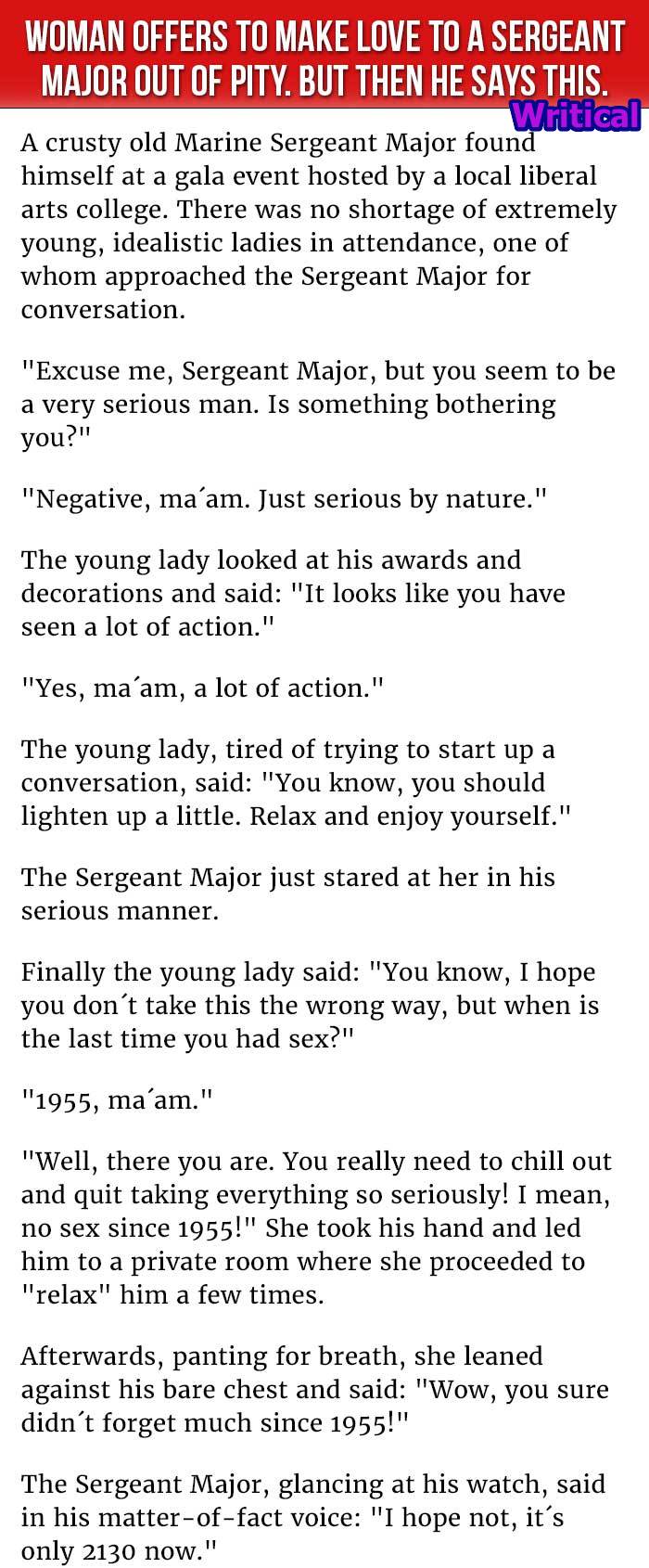 Share this hilarious tale of this sergeant on Twitter, Reddit, Facebook and other leading social websites.

Share this content with friends by clicking above... Thank you so much.