You must have many heartwarming stories on the internet, but none like this one. This is a true story of a Pat Henry Elementary teacher ShaRee Castlebury. This first grade teacher from Lawton, Oklahoma wanted to make her students' last day memorable. So she let her students doodle white dress she gave them. She calls her students little Picasso and right so. It was a terrific way for her students to finish their year. She will keep this dress all her life as a memorabilia. Her students doodle looks amazing and beautiful. Check out the post to see Picasso at work. (S)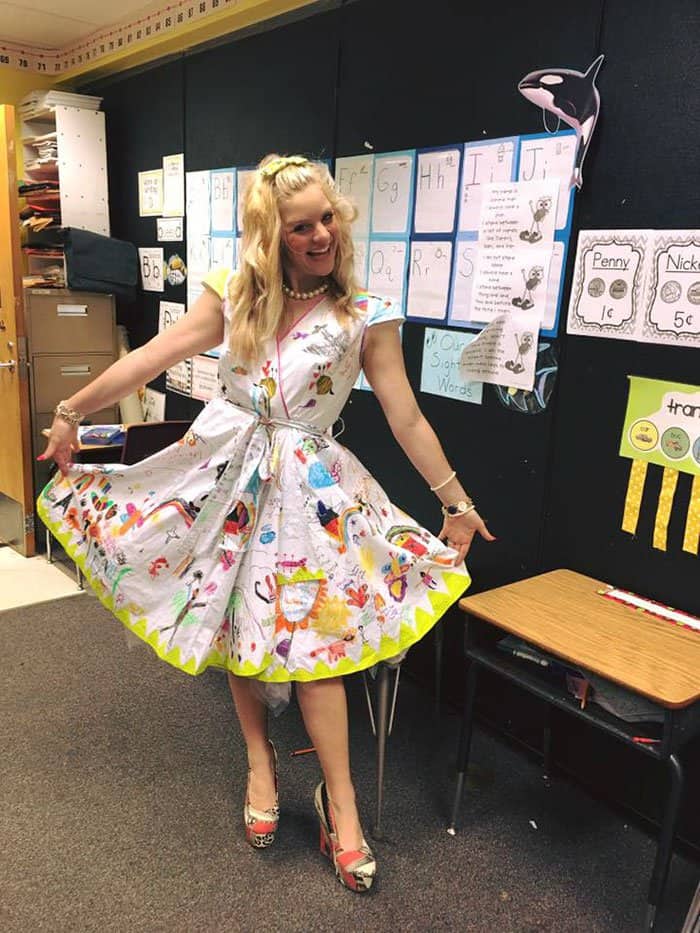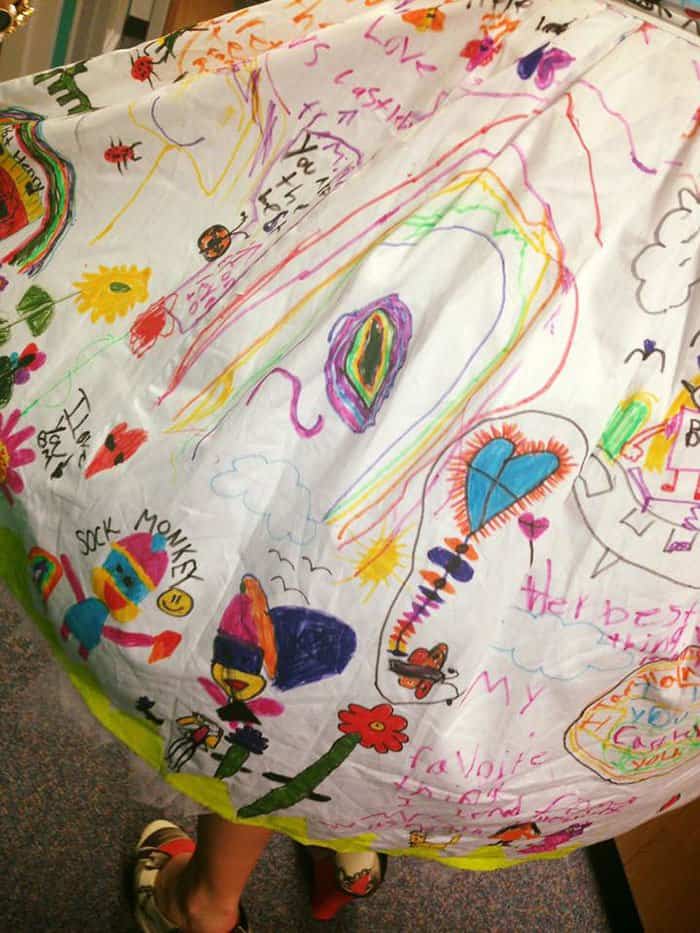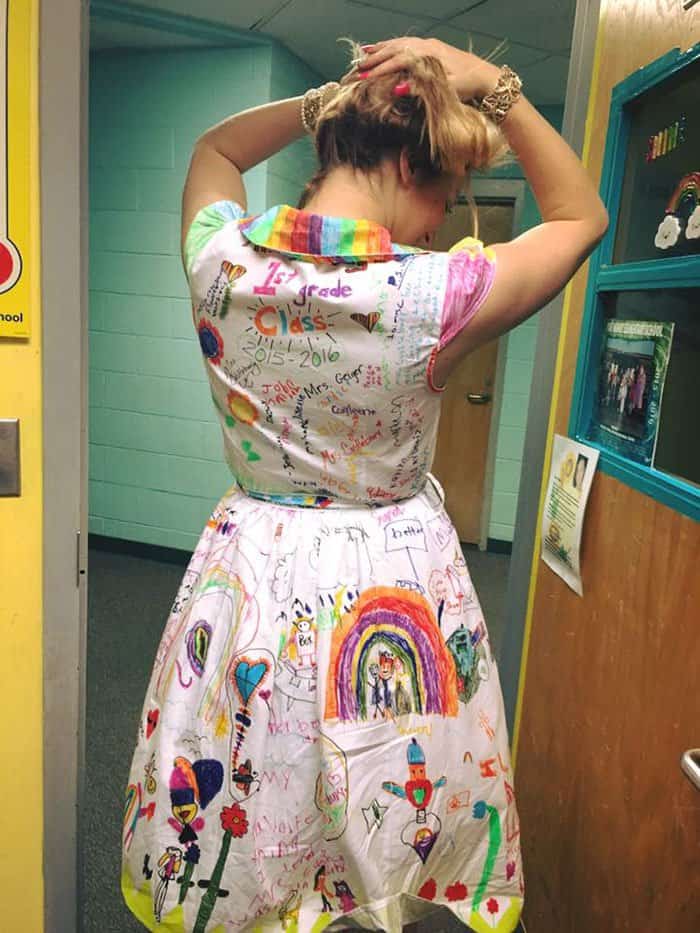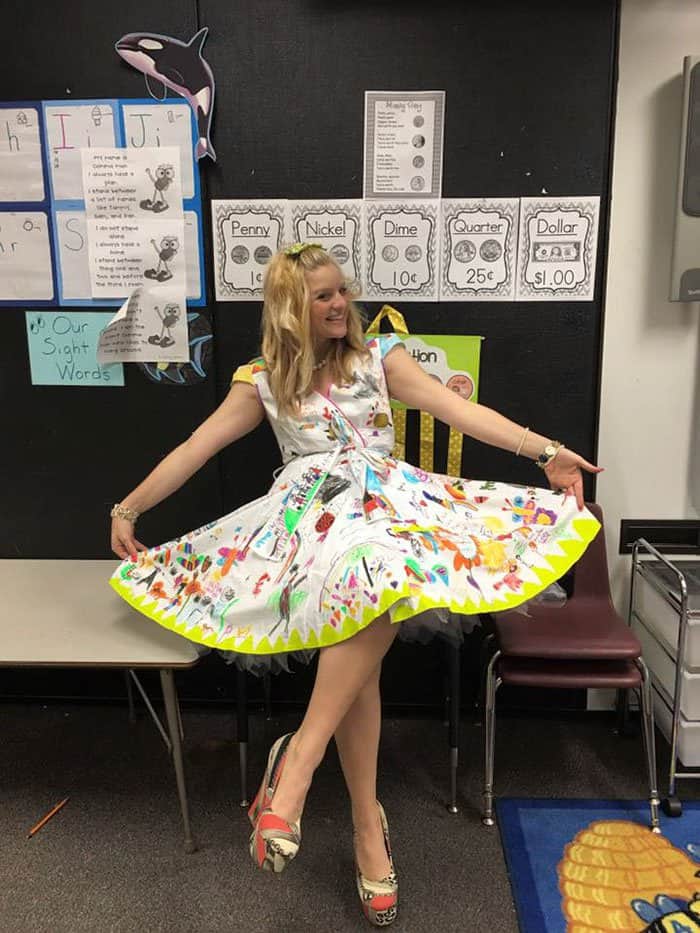 Please do share this priceless post on every social media websites you are currently using.

Share this content with friends by clicking above... Thank you so much.