This guy sends a specimen to the Paleoanthropology department of the Smithsonian Institute for examination. After that, he received this hilarious letter in response to the specimen submitted by him claiming it as a Pre-Historic find. It was actually a Barbie doll which was chewed by a dog.
Share this page to make others also laugh at this funny response of the authority.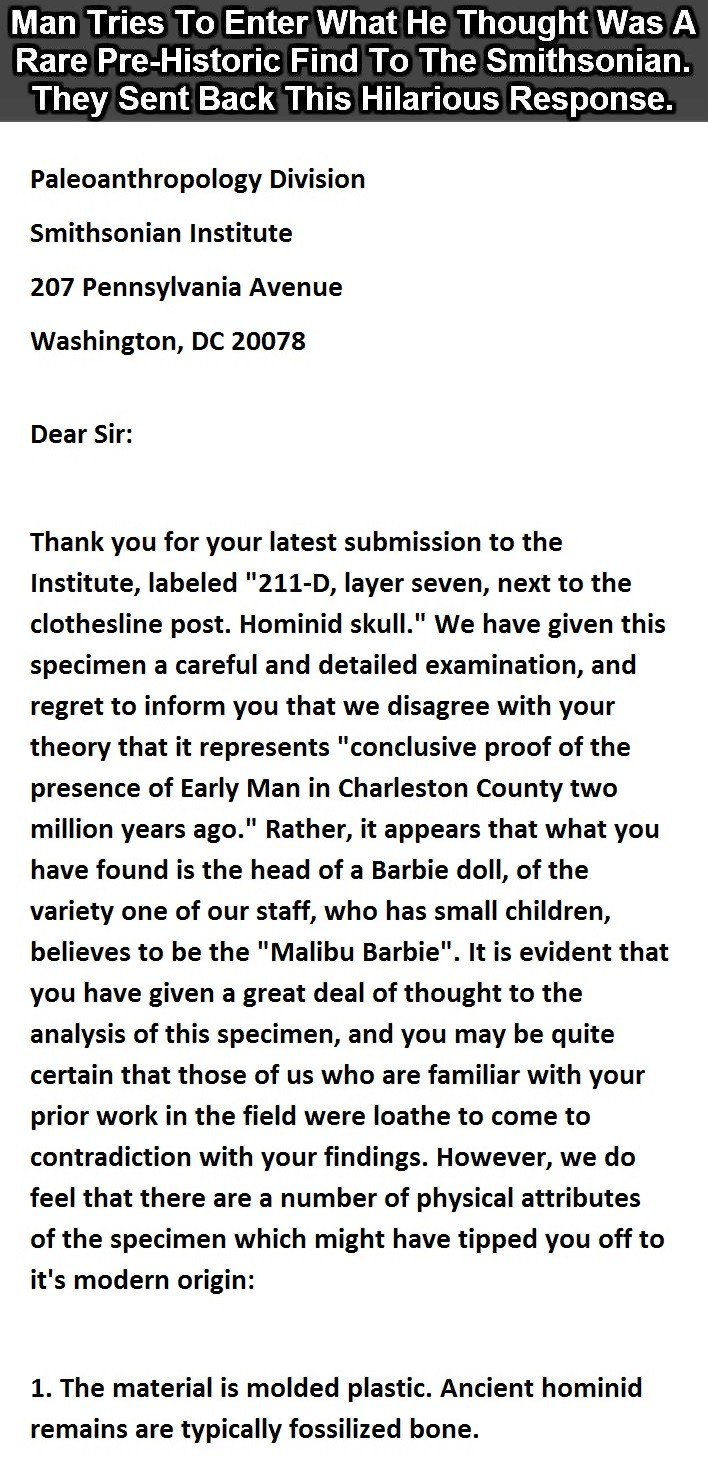 Share this content with friends by clicking above... Thank you so much.