This is a story of a divorcee and her best friend, even though her best friend lived very far, they both kept in touch. They couldn't meet regularly as the divorcee's friend's husband was very controlling and he wouldn't let het her travel. One day to her surprise, her friend asked the divorcee to meet her at the quilt show. Read on to find out what surprising incident happened at the quilt show.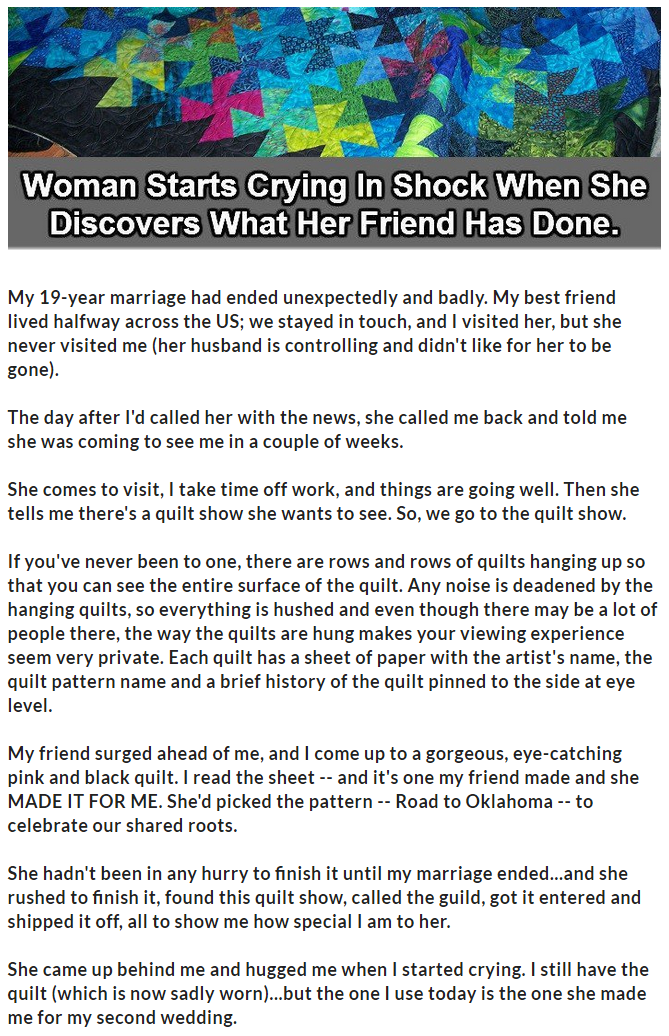 Share this emotional story with your friends on Facebook, Twitter, Google+, LinkedIn and Pinterest.

Share this content with friends by clicking above... Thank you so much.