An old lady had someone knocking on the door, when she opened the door she found a well-dressed salesman carrying an advanced vacuum cleaner. The salesman told the old lady that he is here to sell a vacuum cleaner which is powerful and leaves no traces of dust or dirt. The old lady insisted that she has no money to buy anything and went on to shut the door to his face. But the salesman was adamant and said that she should see a demonstration of his product. Read on to find out what whether the old lady bought the vacuum cleaner or not, and what happened next.
Don't forget to share this hilarious story with all your loved ones.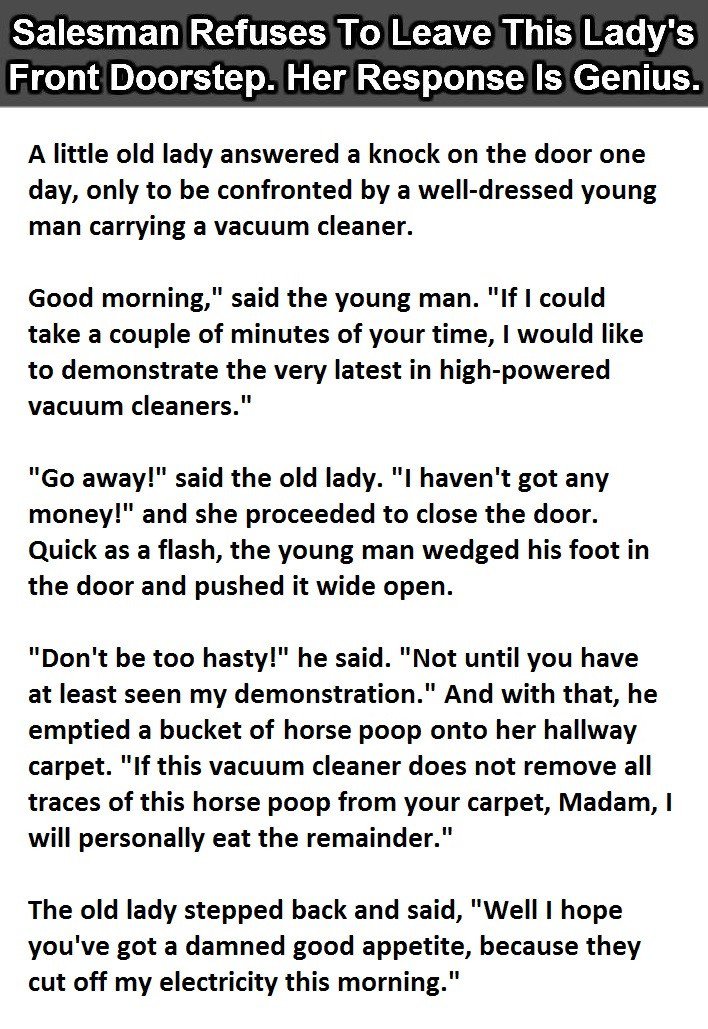 Share this content with friends by clicking above... Thank you so much.