Do you the reason behind putting angel on the Christmas tree? This post will answer that query. One Christmas, Santa Claus was feeling behind schedule for giving out gifts all over the world because he was stressed for a lot of things. Four of his gnomes had fallen sick which led to the toy production at a much slower pace. The news of Mrs Claus's mother's arrival added more to his stress. He also found that two of his reindeer's had ran away somewhere while the rest three were ready to give birth to their new ones. He even couldn't get the shot of rum or the apple cider which made him more irritable. That is when the doorbell rang and there was someone with a Christmas tree. To know what happened next, read on.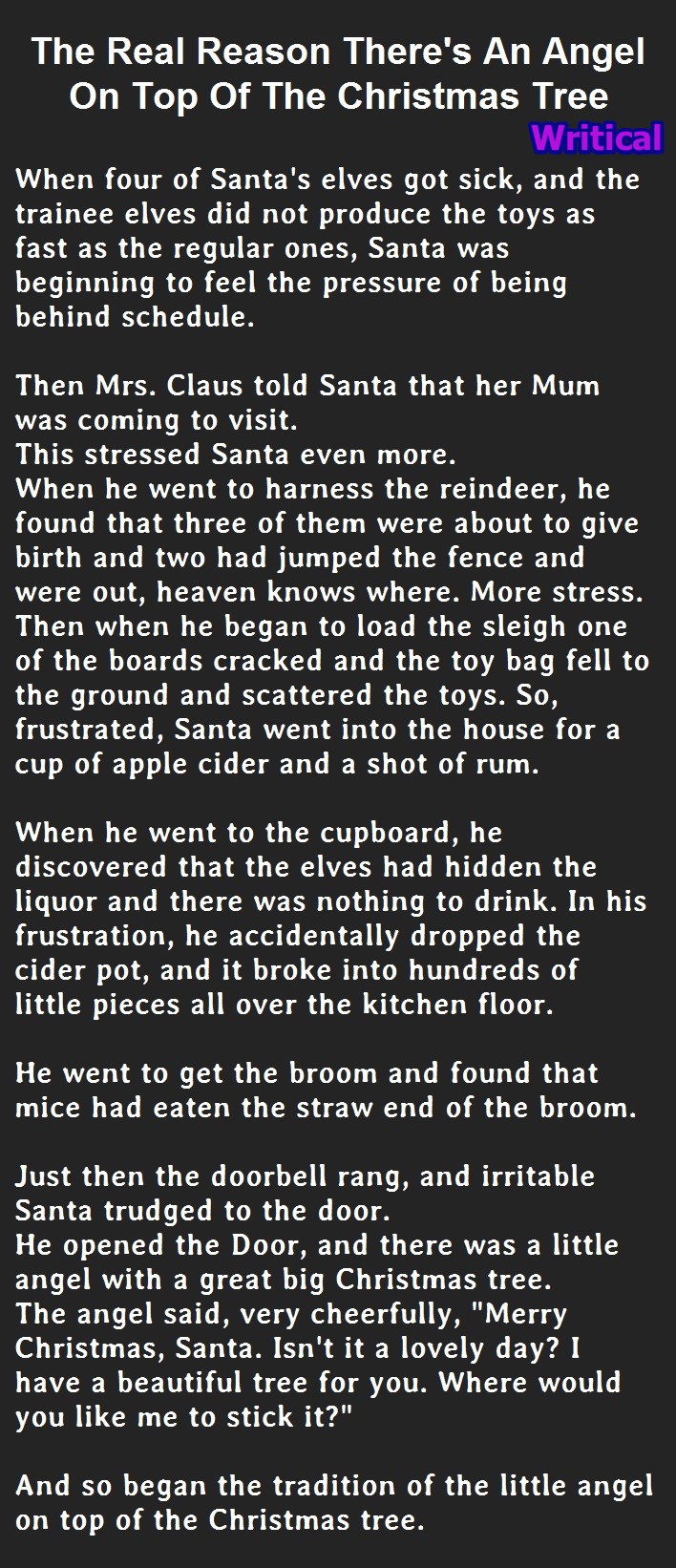 Pass this interesting article to your friends and family on every popular social media websites.

Share this content with friends by clicking above... Thank you so much.