This is a story of a man who used to visit Wal-Mart regularly. One day his wife received a letter from them, which stated that they would ban the entire family if any other incident took place. The letter also stated that the behaviour of the husband is completely unacceptable and have compiled list for every incident in their surveillance system. Due to ruckus caused by the man, three of the Wal-Mart employees are going through counselling. The letter also listed all the commotions that occurred by the man. Read the complete list of reasons that are not only hilarious but also disturbing.
Share this page with your friends and family so that they can know about the rules of Wal-Mart.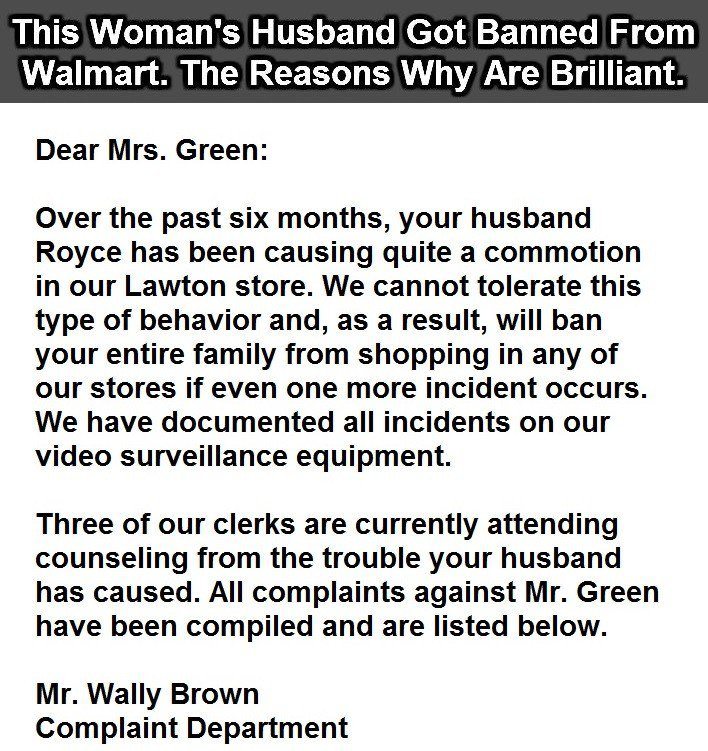 Share this content with friends by clicking above... Thank you so much.