Joe and John were identical twins. Joe owned an old dilapidated boat and kept pretty much to himself. One day he rented out his boat to a group from out of state that sank it. Joe spent all day trying to salvage as much staff as he could and was out of touch all that day and most of the evening. So, Joe did not know that his brother John's wife had died suddenly that day. When Joe got back on shore he went into town to pick up a few things at the grocery. An old neighbor woman mistook him with John and was consoling him for the loss. Joe thought she was talking about his boat so he said this.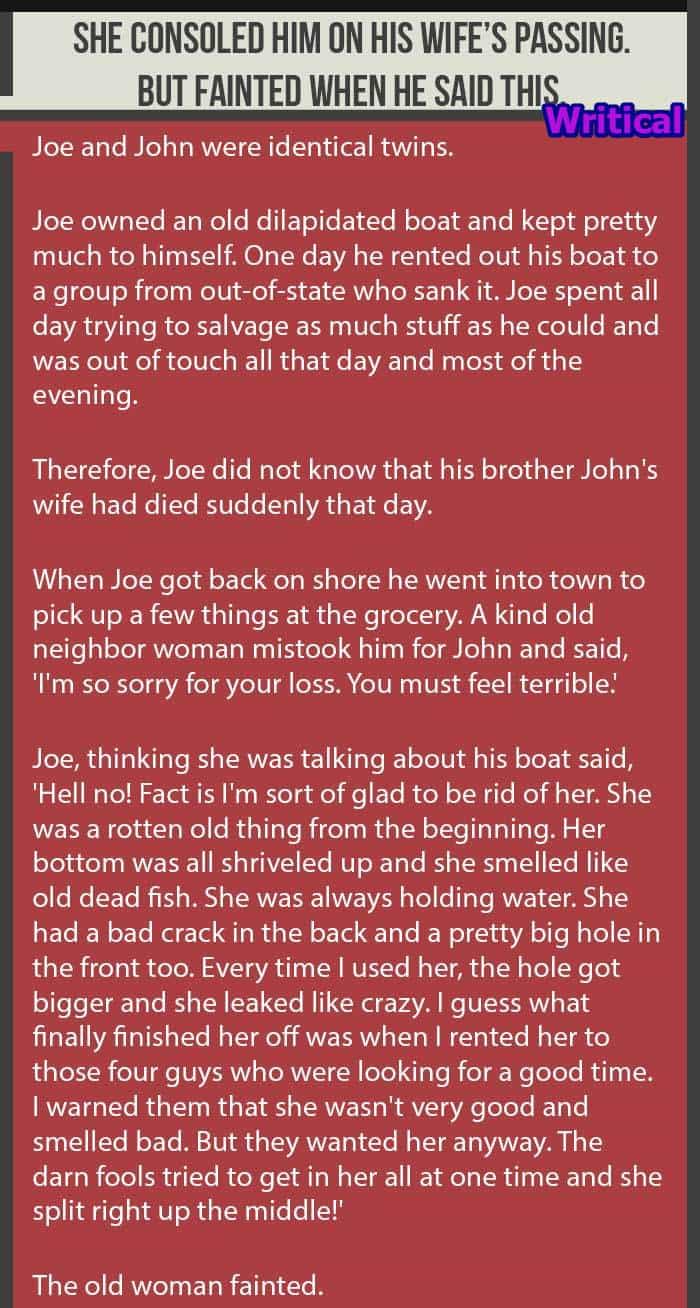 Share this post on Facebook, Twitter and Google+

Share this content with friends by clicking above... Thank you so much.