Our parents love and sacrifice makes us what we are today. Not only we get their looks, behaviors but also learn humor from them. We not only inherit good habits from our parents but also a good sense of humor. In this post we will show you some message that showcases parental wit that is stunning and hilarious. The text conversations are humorous and are loaded with all ingredients of parental wit. Have a read all these conversations. Also share such incidents that occurred with you and your parents. (S)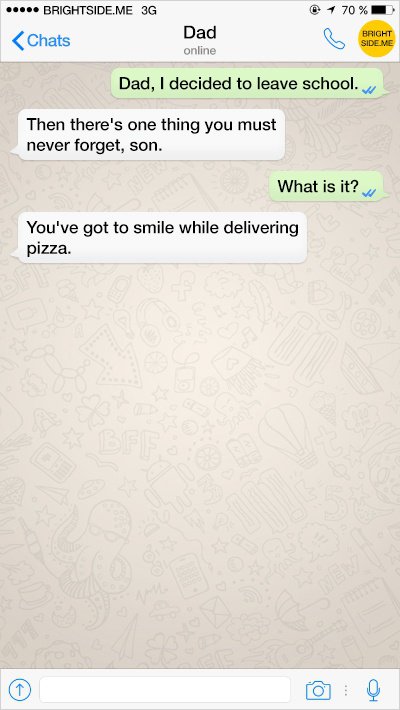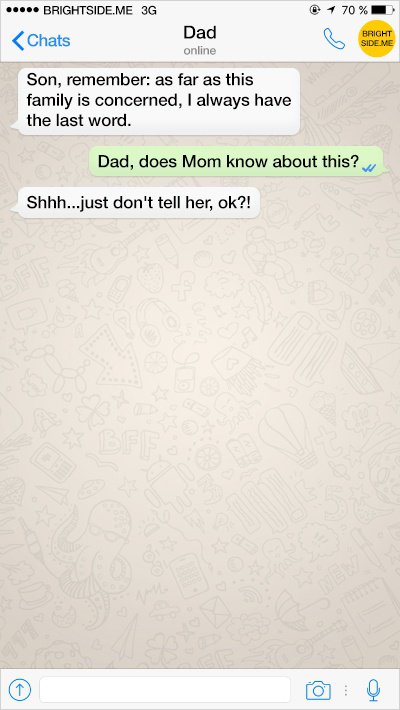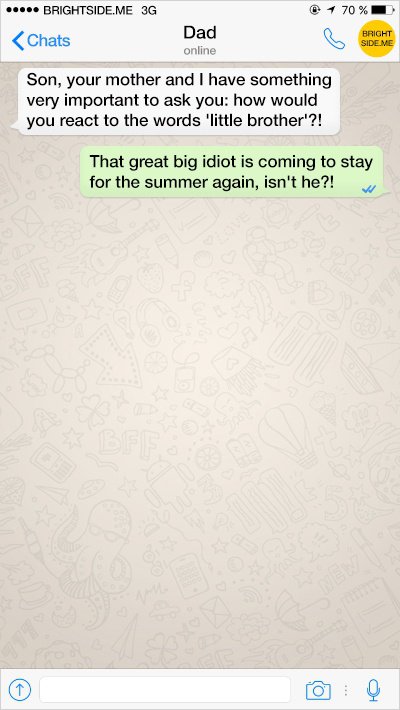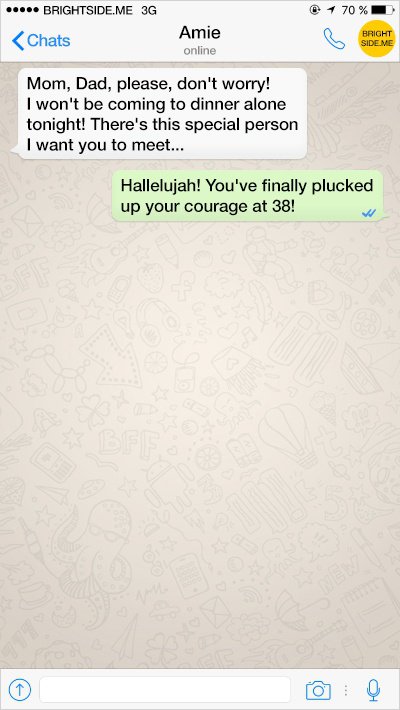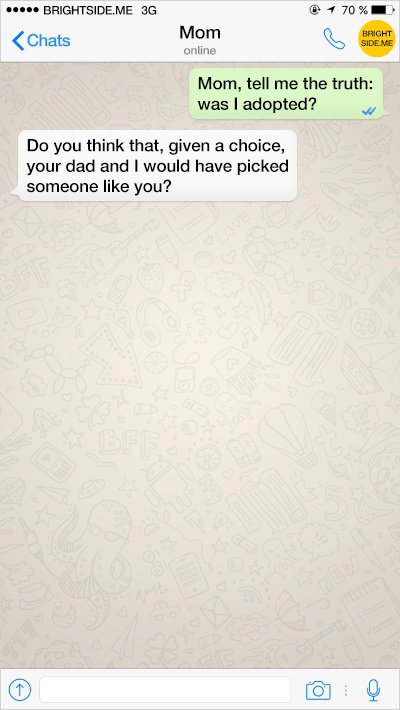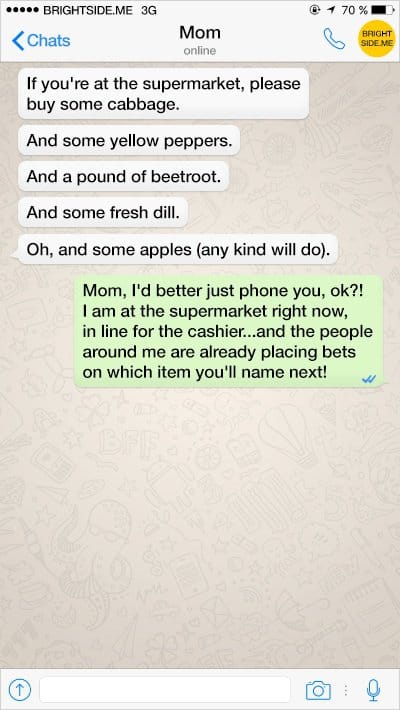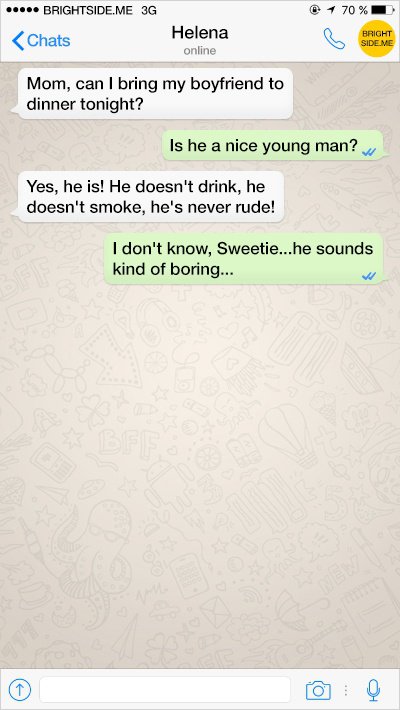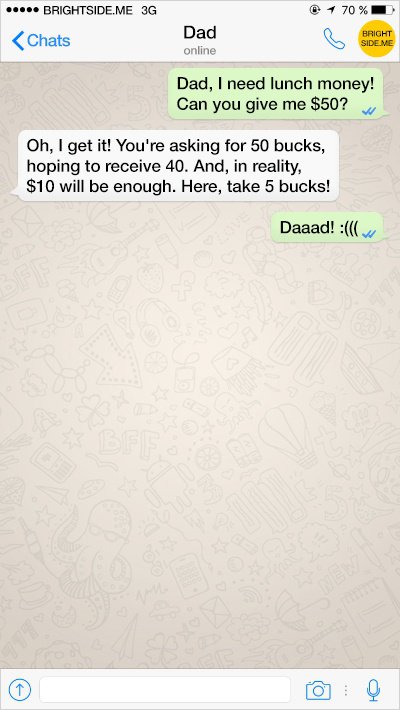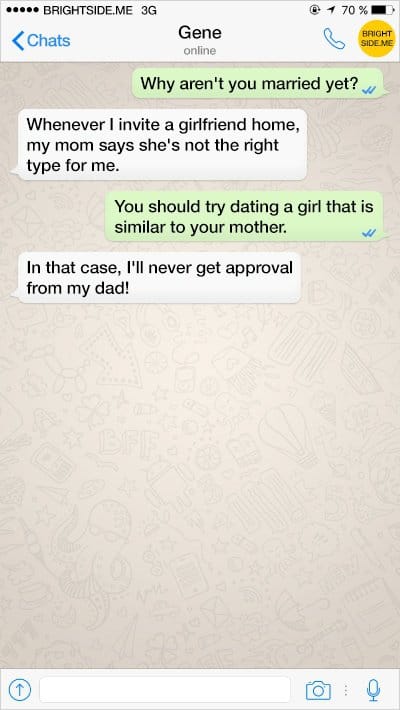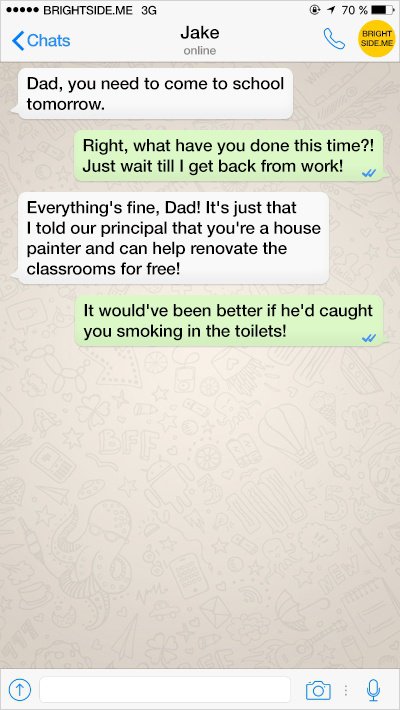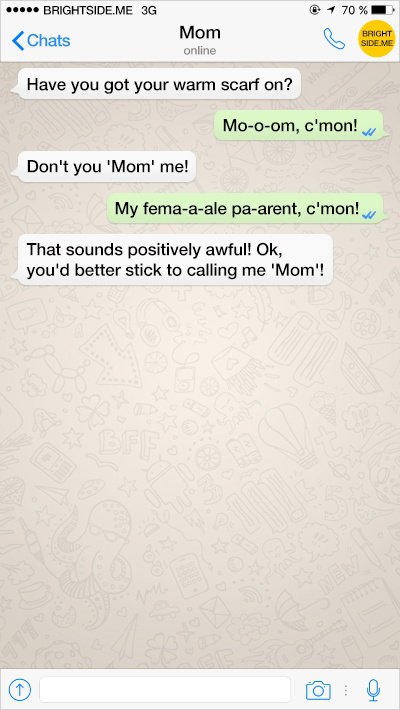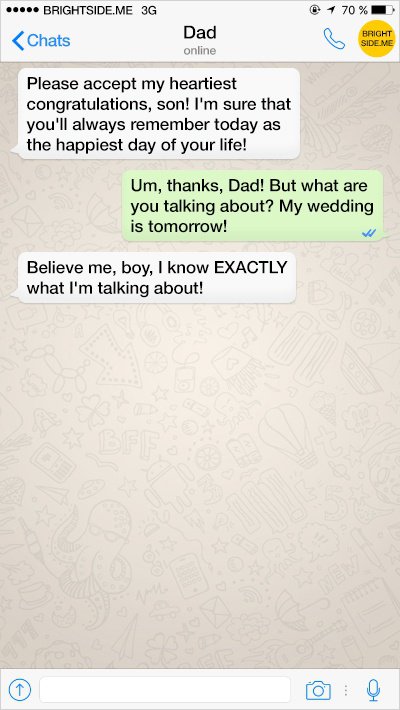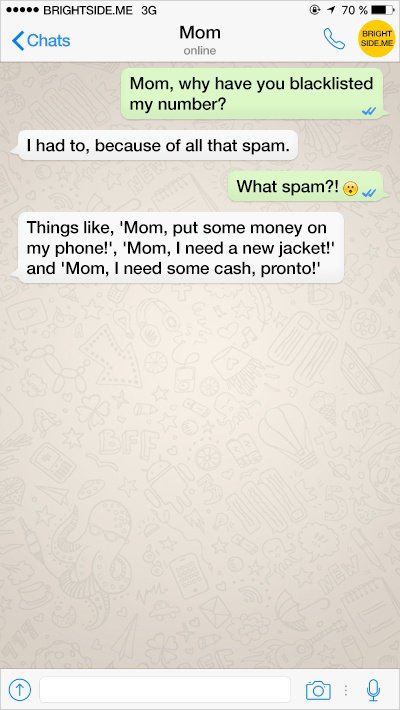 Don't just read all these hilarious text conversations all alone make sure other read it too. Bring a smile to their face.

Share this content with friends by clicking above... Thank you so much.