This is a story of an old little lady who was waiting in a restaurant. She waited there for 45 minutes but no one attended her. Eventually they showed up and the lady asked the price for egg rolls and fried wontons. Finally, the old little lady was frustrated by them and started to leave. Another woman who this old lady saw her siting for many minutes stopped her. She asked the old lady to have the meal as per liking and it would be her treat. They began to chat and began to conjure a good relationship. Did you think the woman did the right by helping the lady? Share your thoughts with us.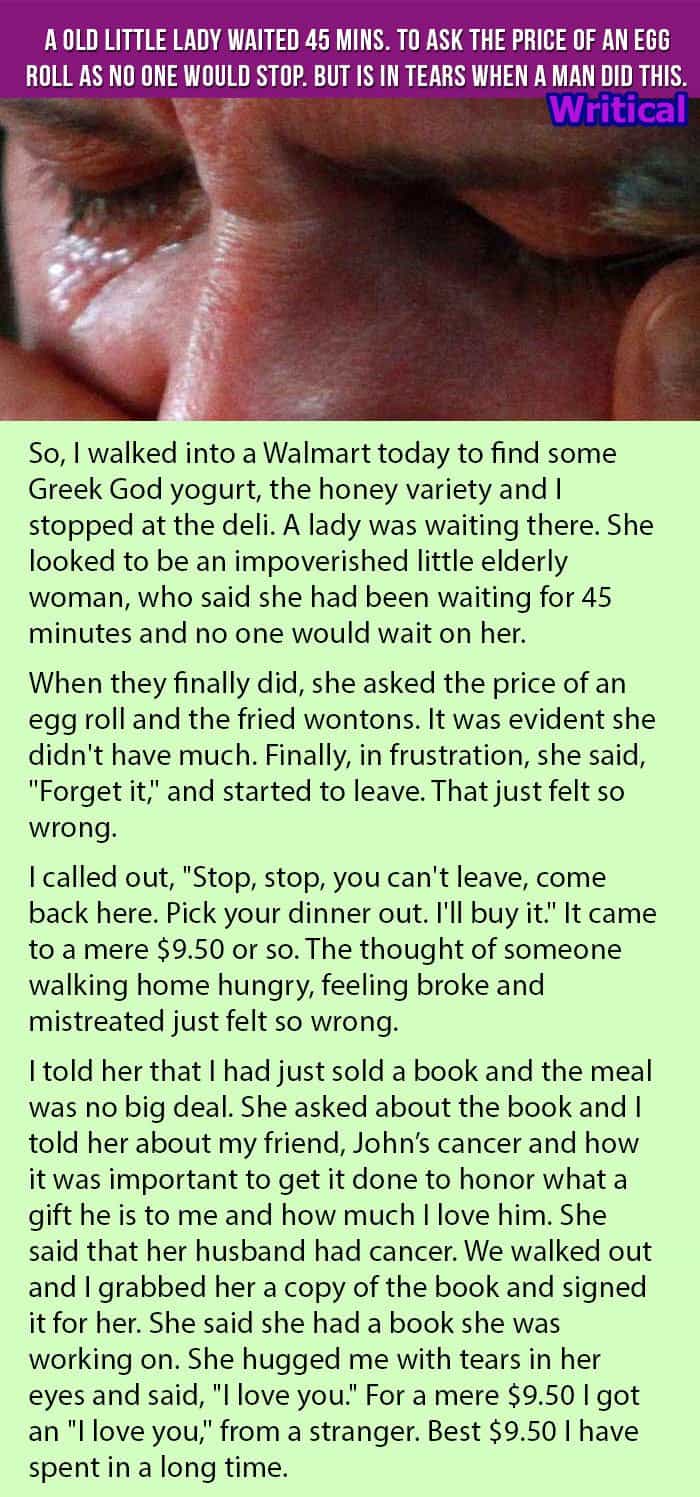 Share this priceless post on Facebook, and Twitter.
Share this content with friends by clicking above... Thank you so much.