The innocence of kids lets them see or say the most unexpected things that an adult could ever imagine. A little boy name Johnny was playing in a park when he saw his Dad's car passing the playground and into the woods. In his curiosity, Johnny followed the car and saw his Dad kissing Aunt Jane. All this was really exciting for Johnny and he runs home to tell his mother about everything he saw. Read on to know the most unexpected thing that Johnny says at the supper table when he starts to narrate the day's sightings.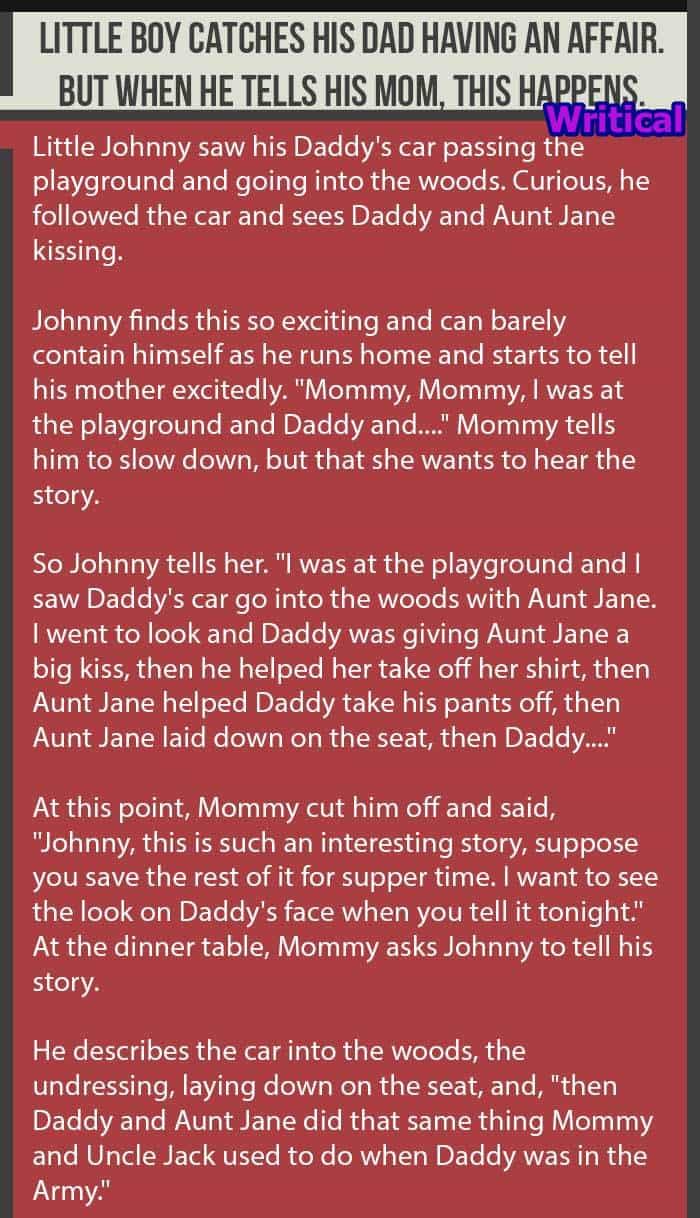 Share it with friends and family by using the social icons given below.

Share this content with friends by clicking above... Thank you so much.