A little boy was afraid of the dark. One night his mother told him to go out to the back porch and bring her the broom. The little boy was afraid to go. But his mother reassured him and said that there is Jesus and he will always look after him and protect him. The mother also said that Jesus is everywhere and he is always ready to help him when he will need him. The little boy thought about that for a minute and then went to the back door to bring the broom. But when he went there he did this.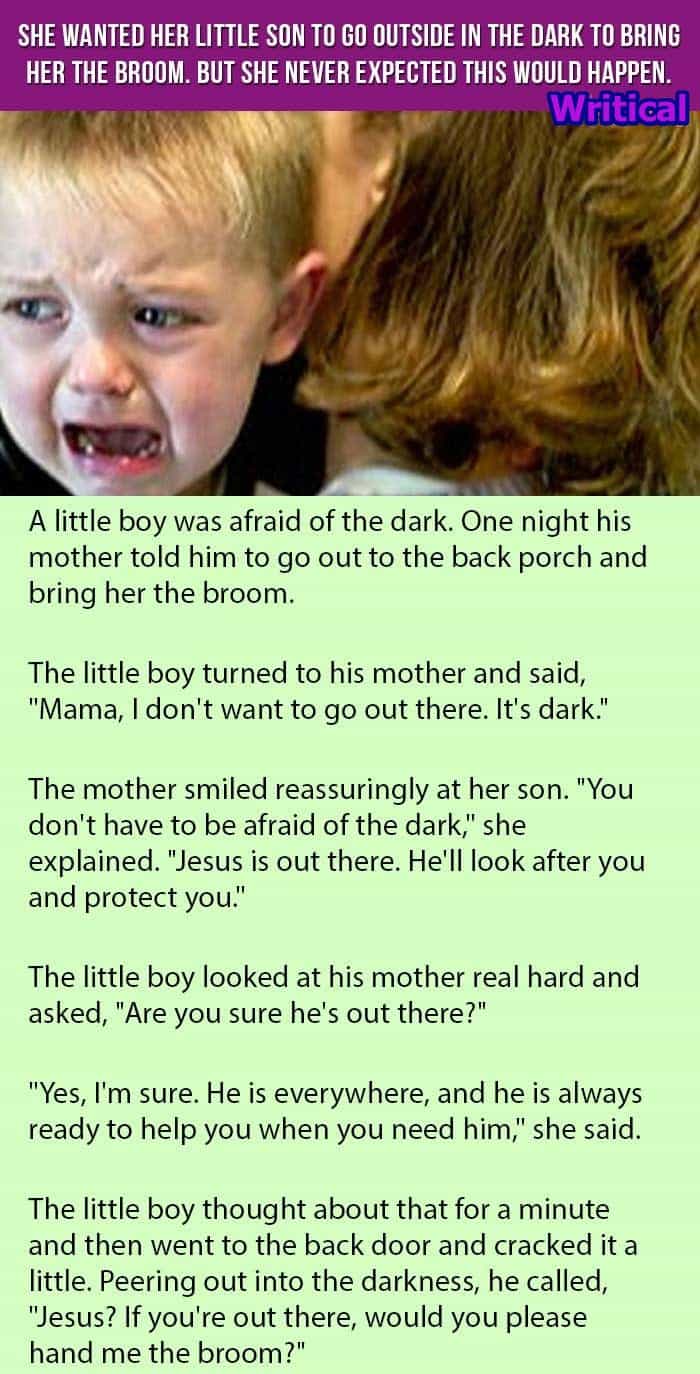 Share this post with your friends and family on Facebook, Twitter an Google+.

Share this content with friends by clicking above... Thank you so much.