Inside the deep forest of North Carolina, USA you will find a picturesque three storied house.What makes this house so unique is its architecture that makes it look like a mini castle. The castle is similar to the fairy tales castles. The living space of this mini castle is just 78 square meters. A family of four can easily stay at this house without any problem. Look at these beautiful pictures to see the astonishing architecture and admire this house.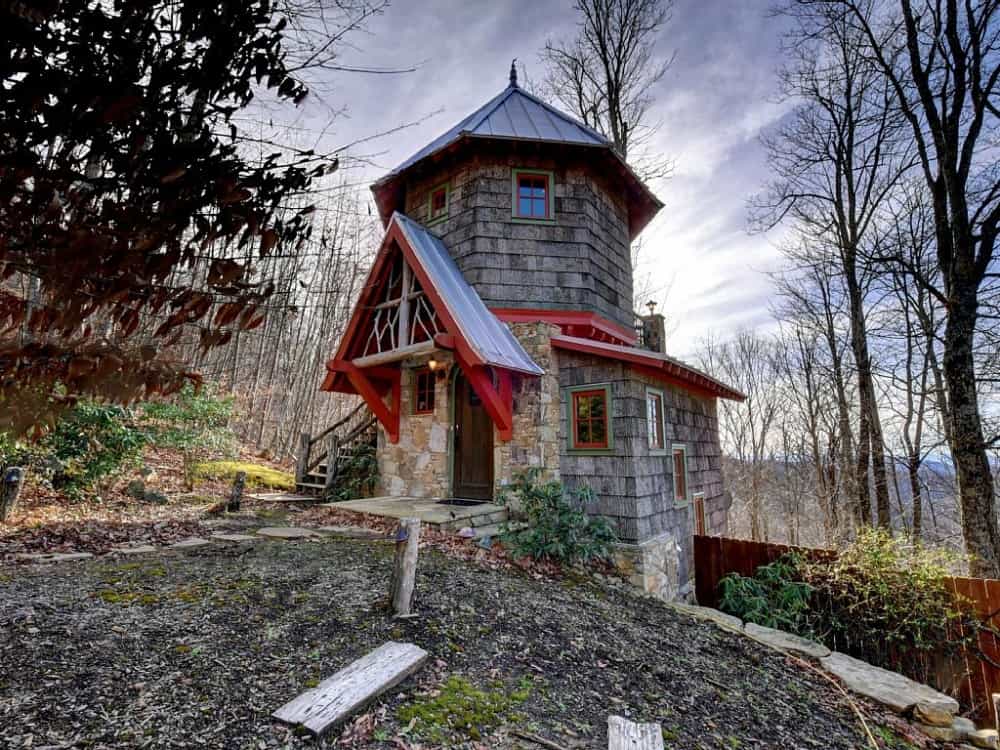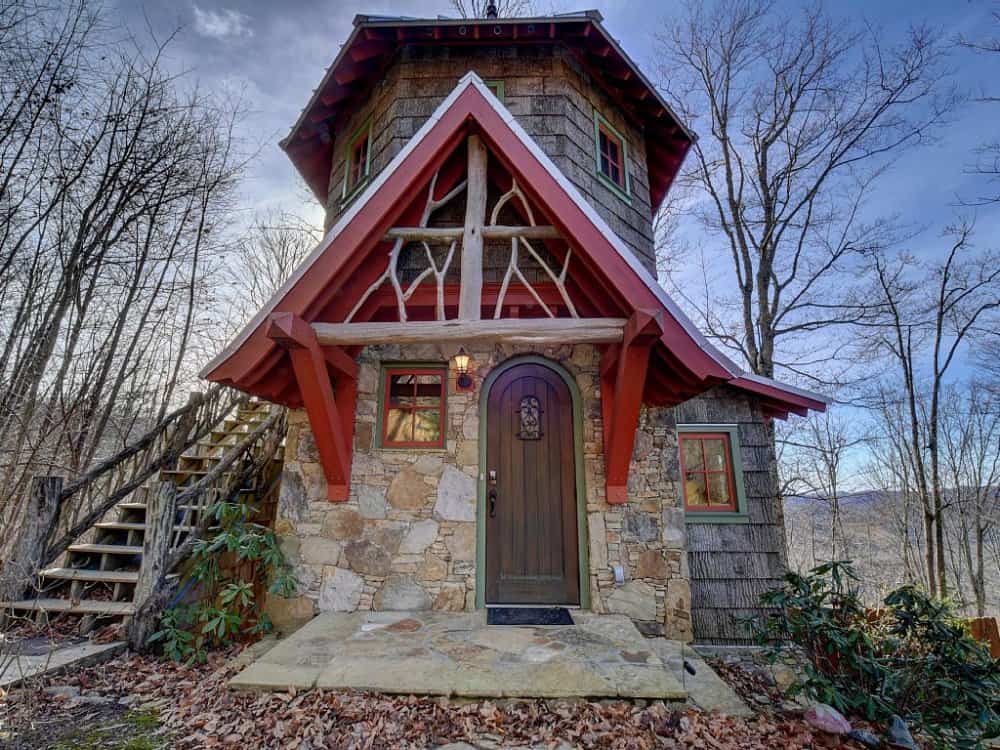 The view from the balcony is stunning beautiful and transfer you to one of the fairy tales.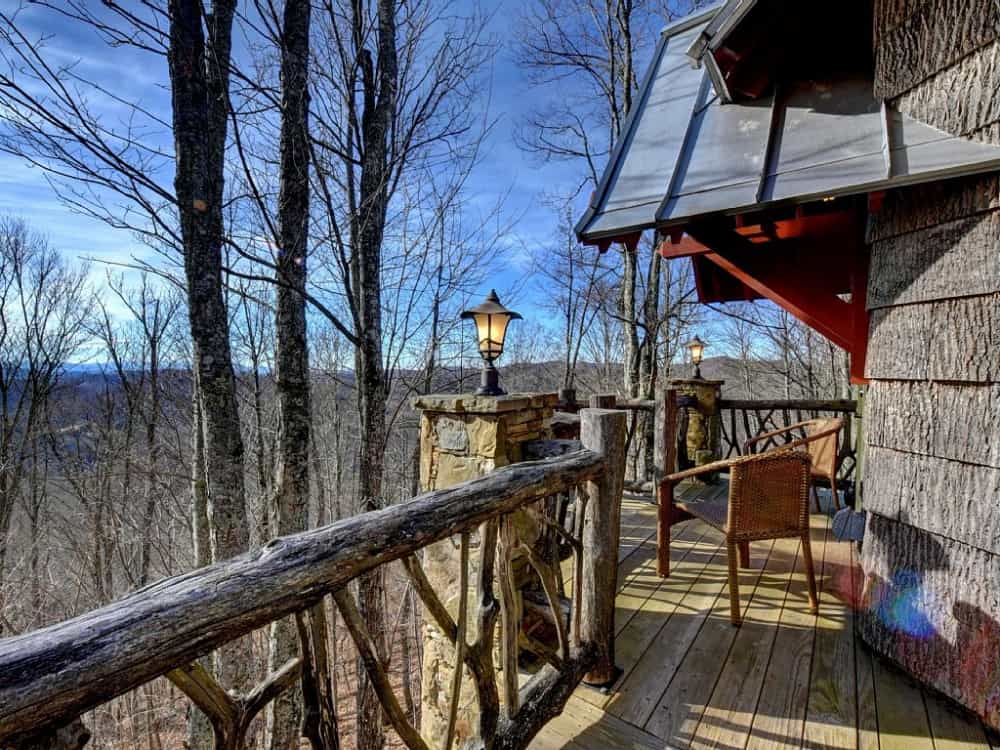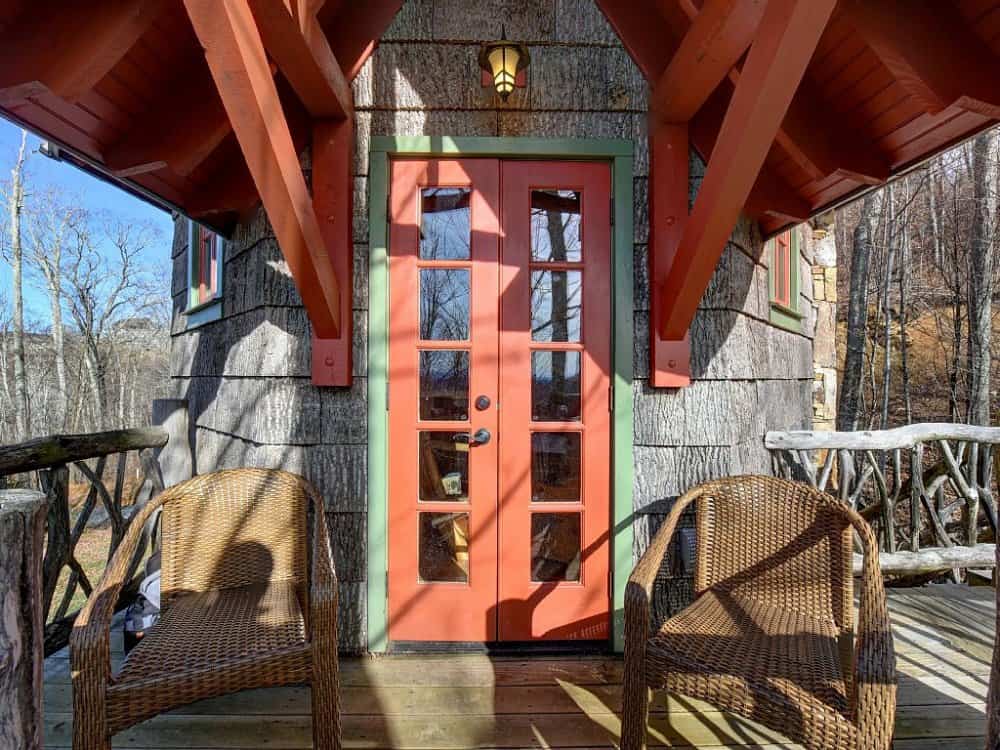 On the first floor, you would find big living room and kitchen. It also consists of a fireplace.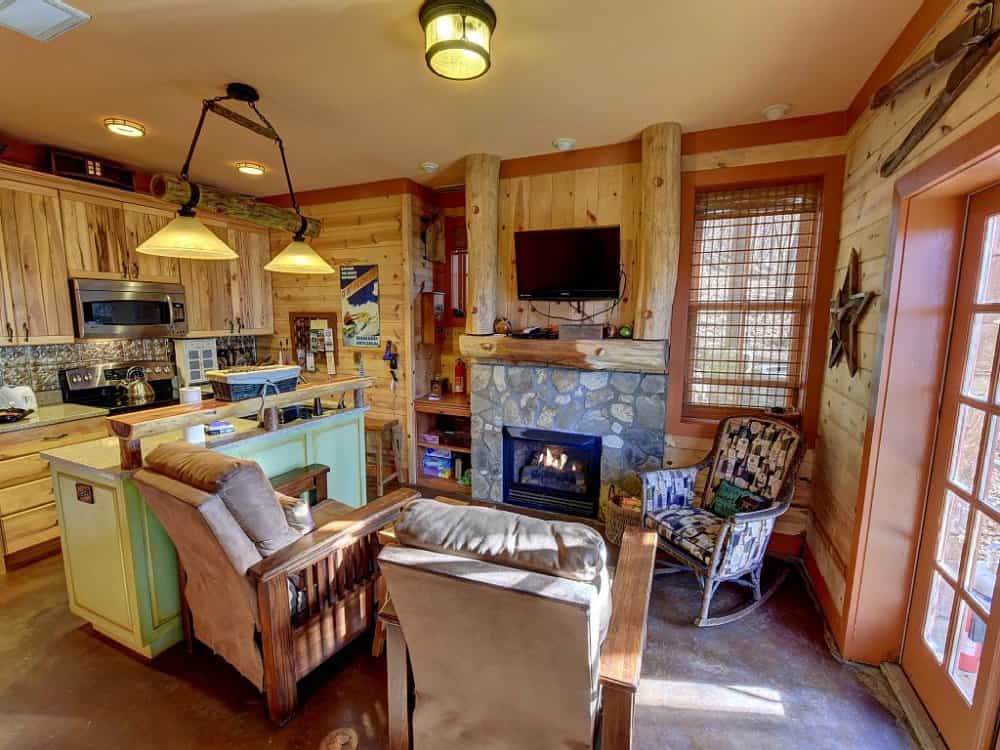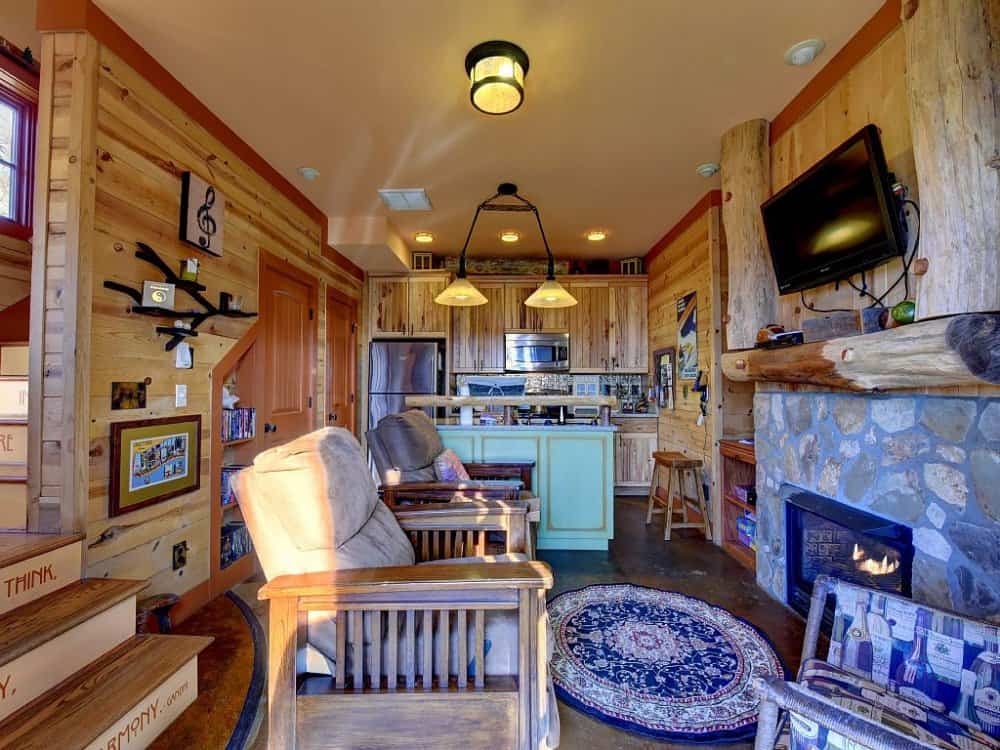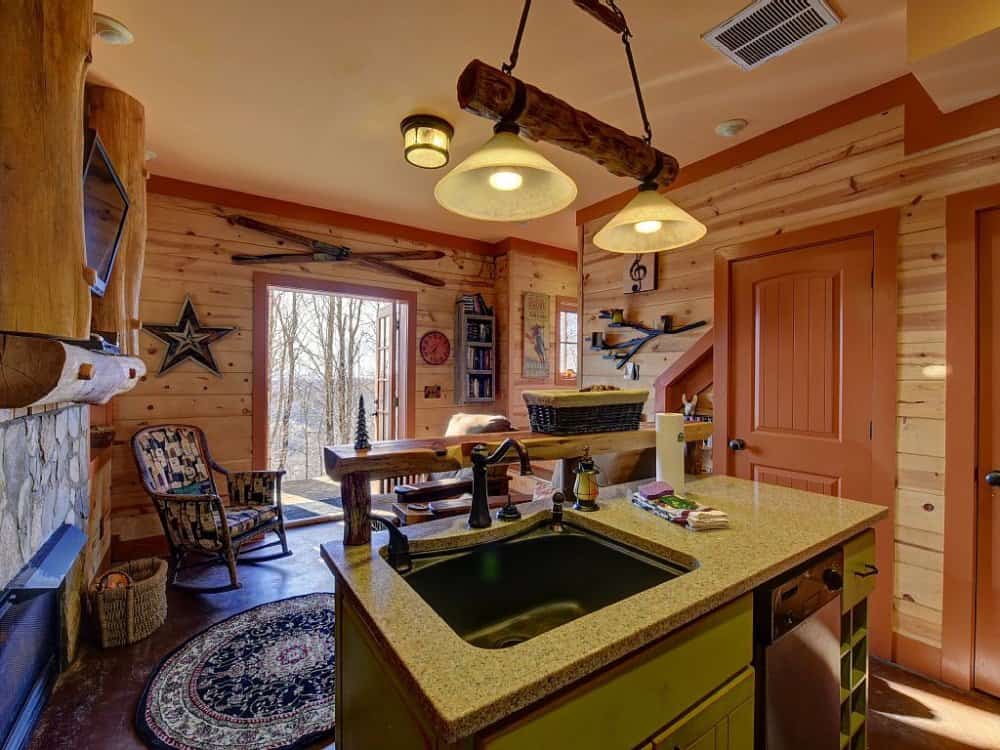 The designed staircase will lead you to the second floor.Every steps of the staircase will fill you with inspiration.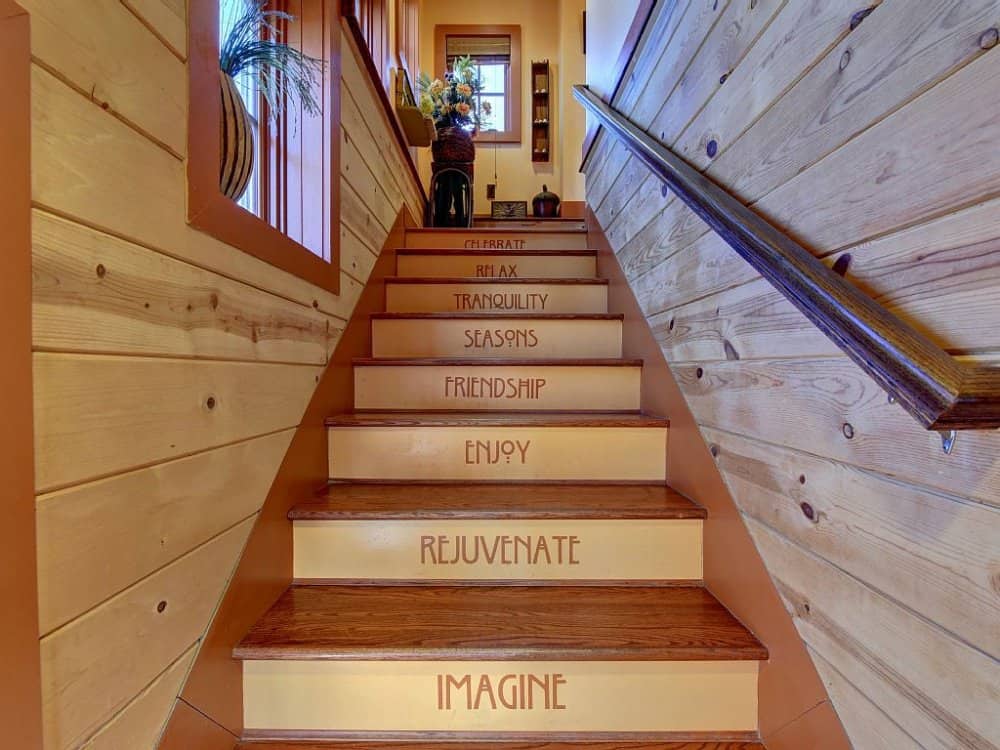 In the master bedroom, where parents would sleep has an inscription on the wall.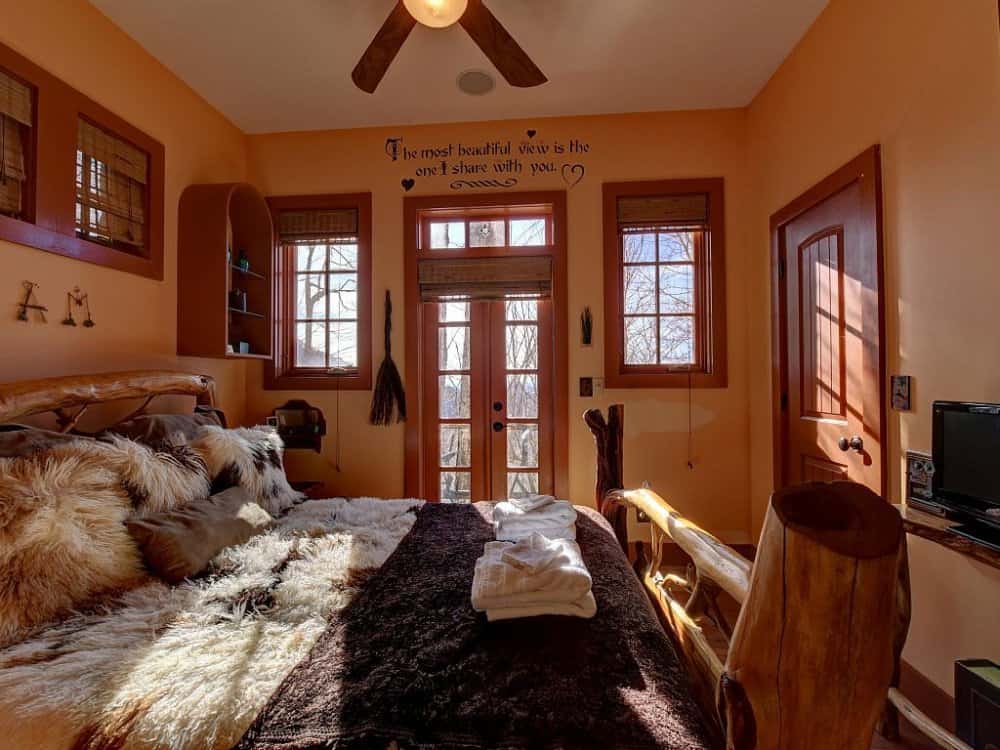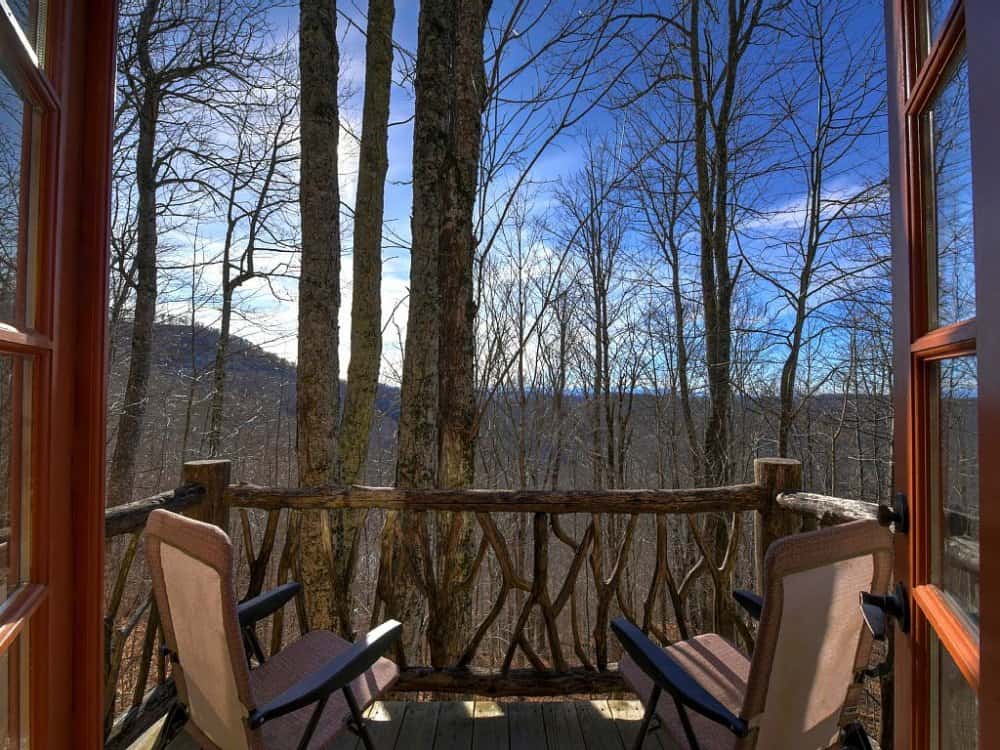 You can cover the distance between bedrooms to bathroom in a second.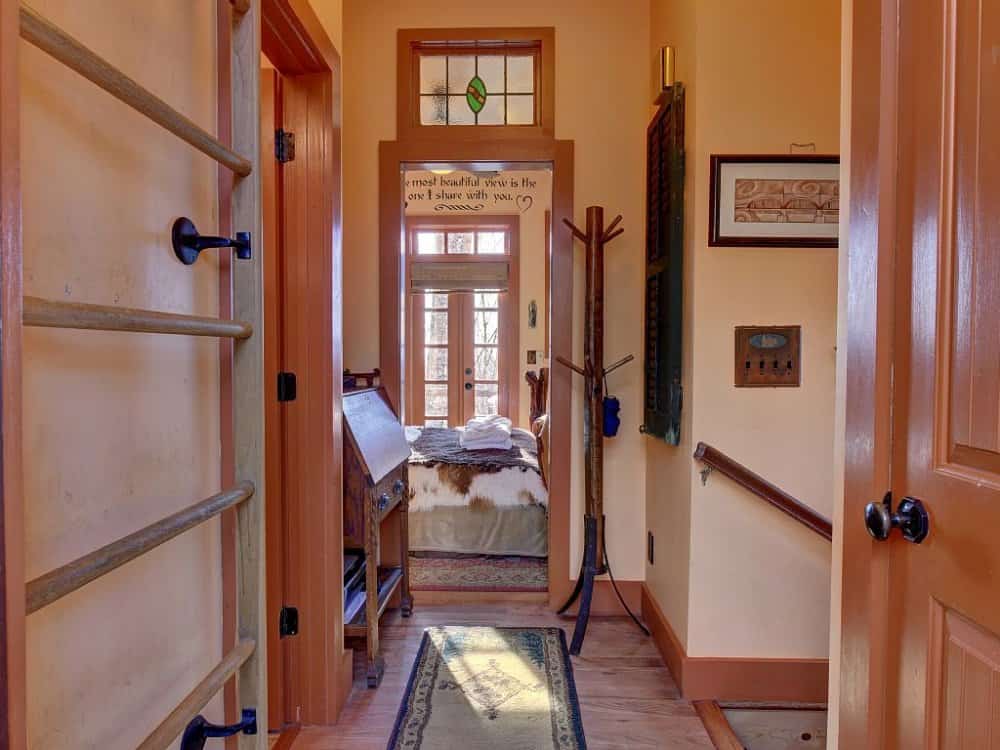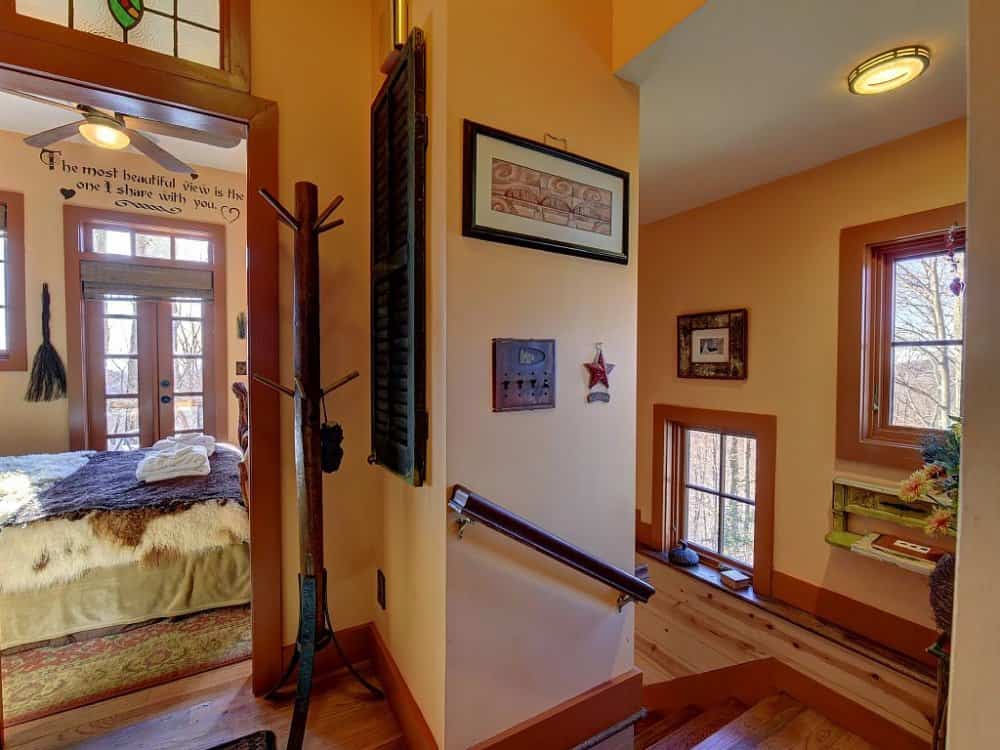 This is the bathroom.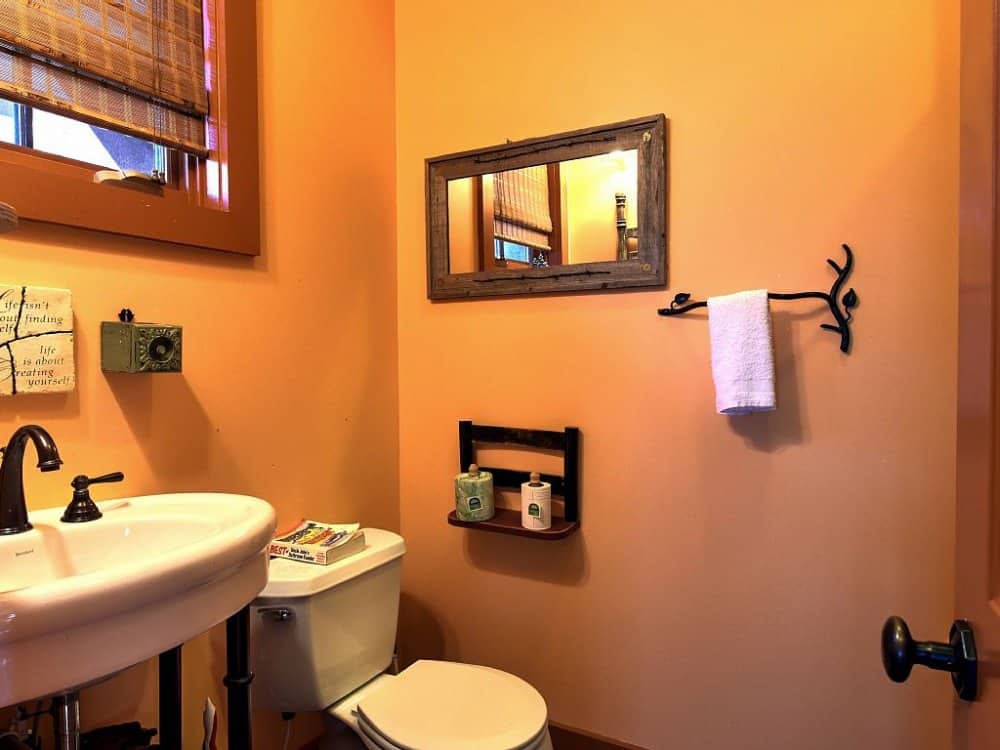 Wooden bunk bed for children's is stunning.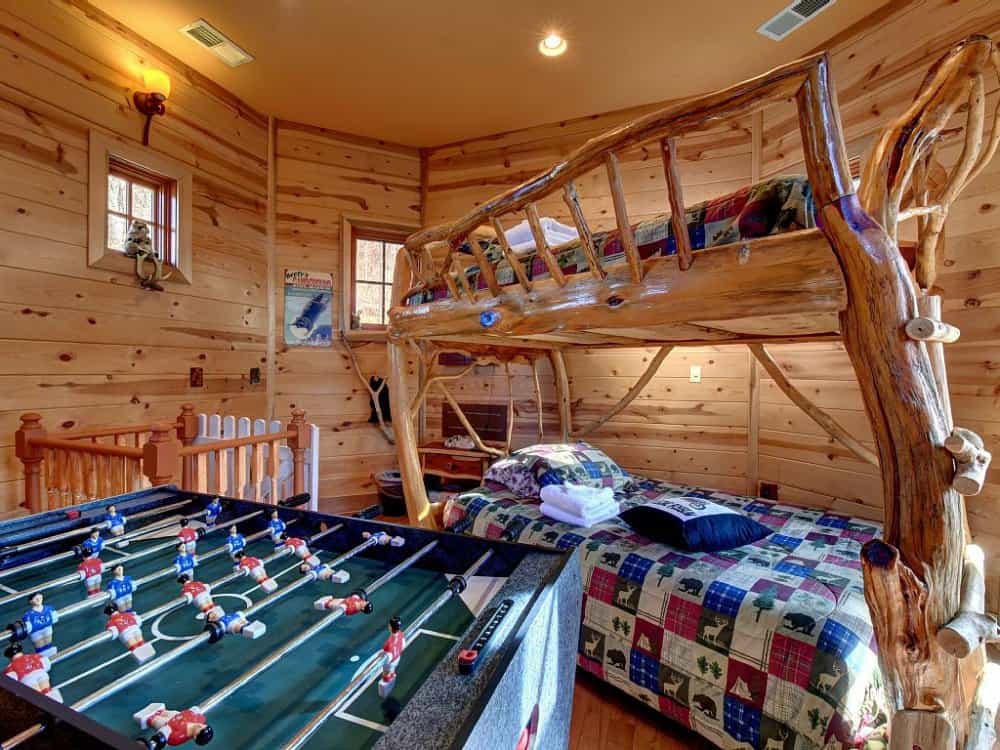 In the backyard, you will find hot tub and barbeque.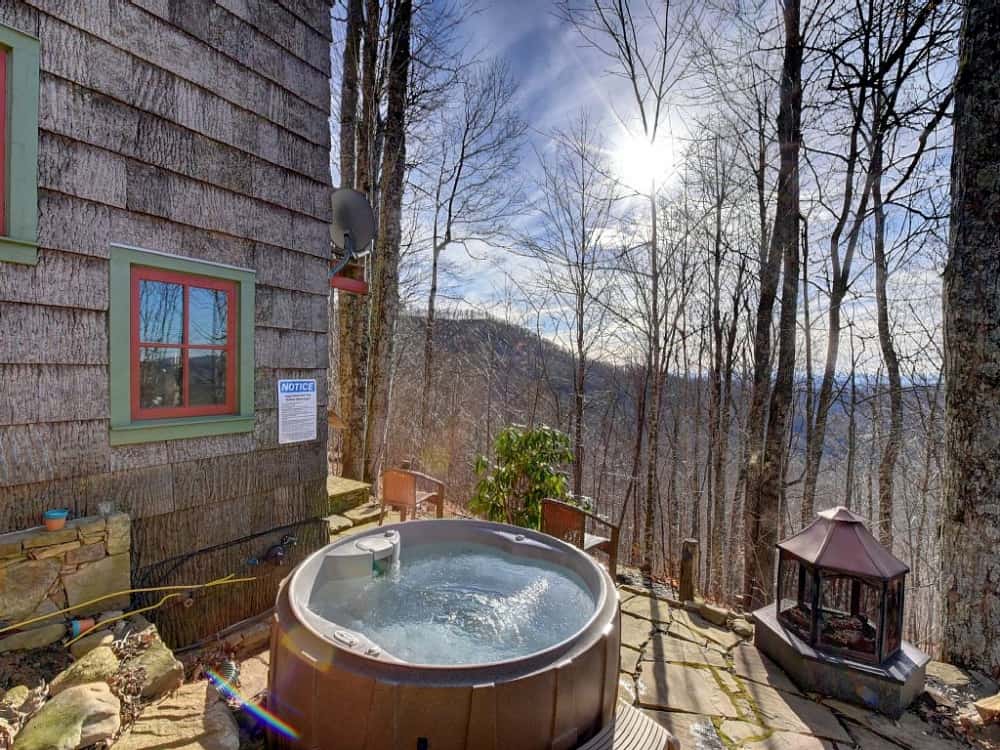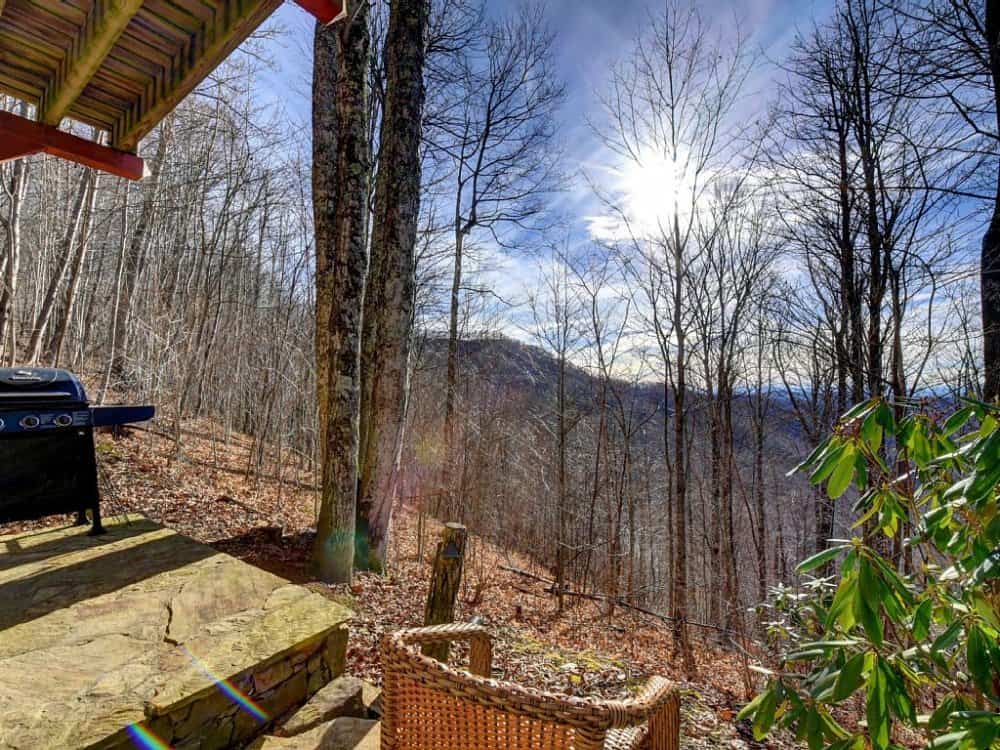 If you are interested in knowing more about this house, visit Homeaway official website.
Share this lovely mini castle post with your family and friends by using the social icons given below.