Bob forgot his marriage anniversary and was now in serious trouble because he knew his wife would be very angry. His wife told him that she wants something which travels from 0 to 200 in only 6 seconds. Read on to find out what she finally got.
Don't forget to share this hilarious story with your friends by using the social buttons given below.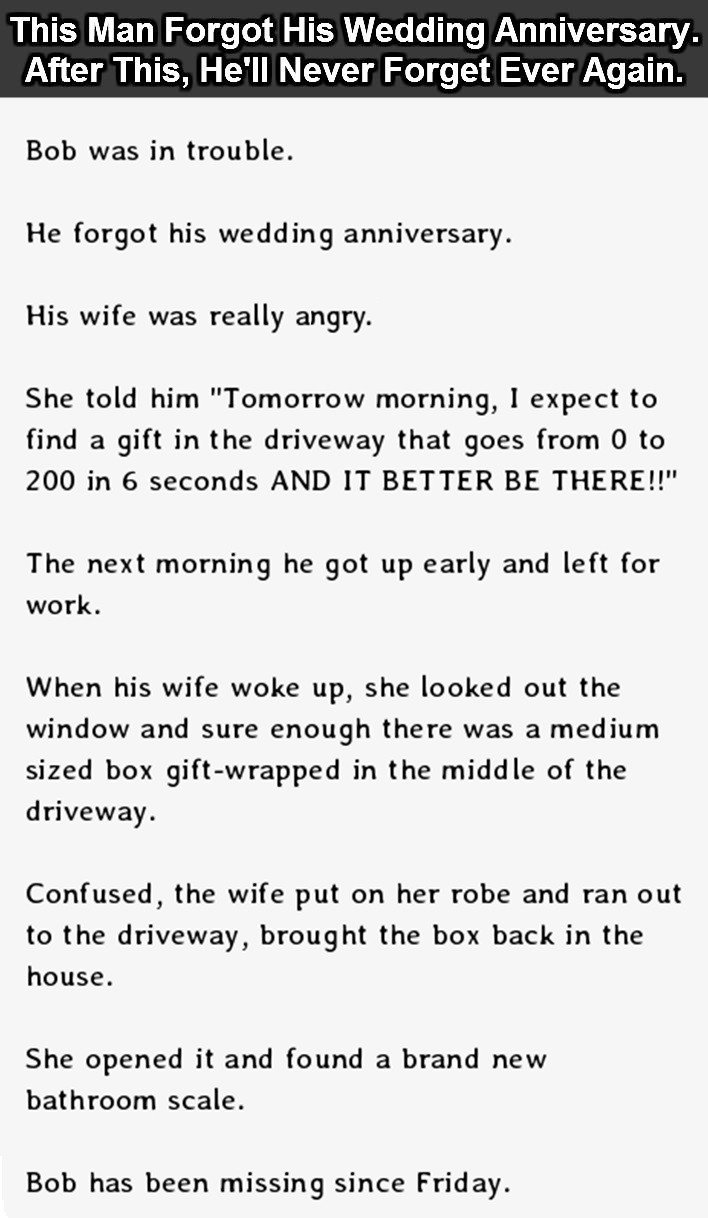 Share this content with friends by clicking above... Thank you so much.