With all the hype and pros and cons surrounding the International Women's Day celebration all over the world, the Lithuanian police officers are doing their own thing. The police officers have been doing this since the last few years, they are known to pull over women drivers on the eve of International Women's Day and instead of handing them tickets, they hand them something which makes the women smile. However, the internet has mixed feelings about it. See the amazing pictures of lovely women with these Lithuanian Police Officers. Here is the original post.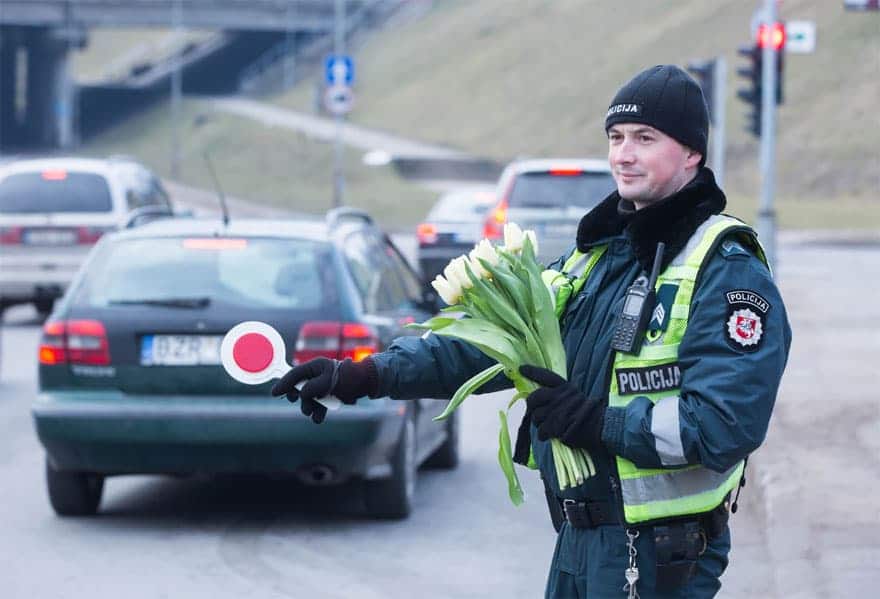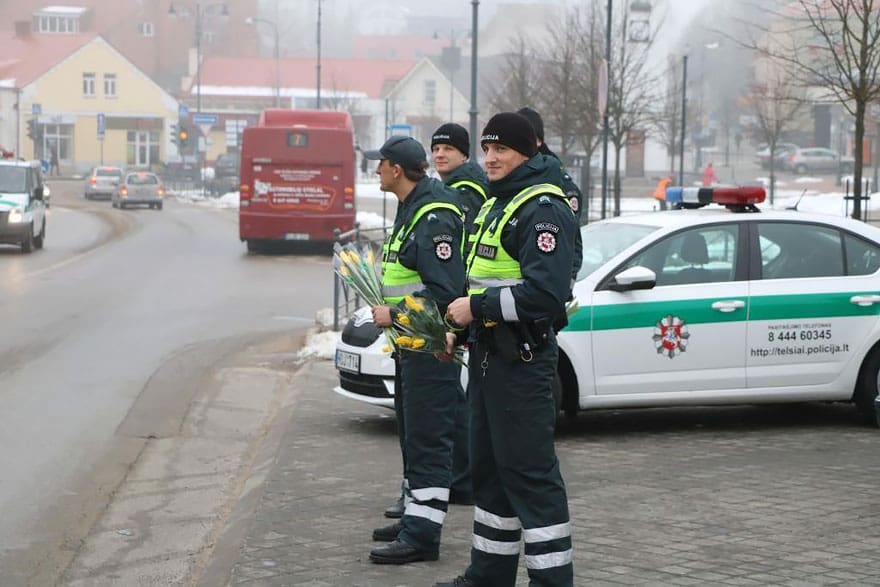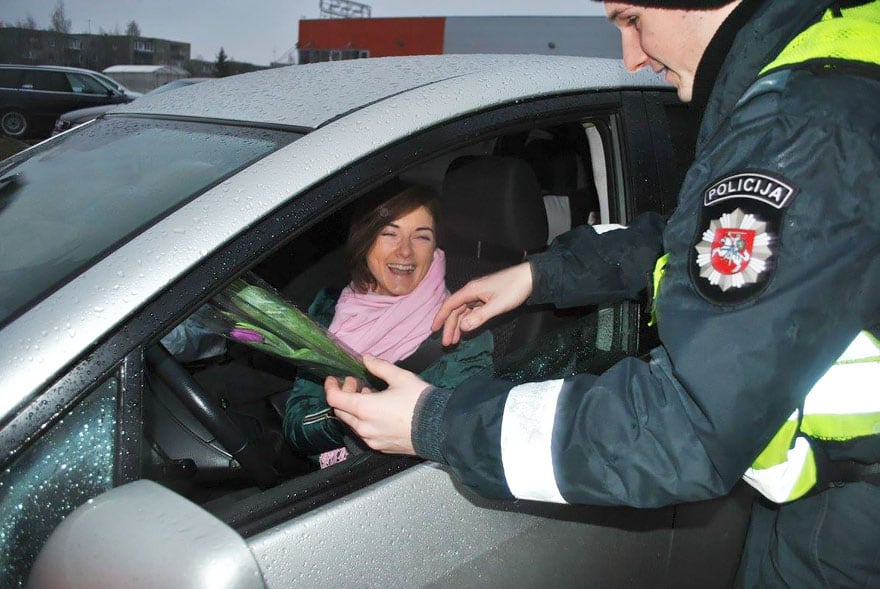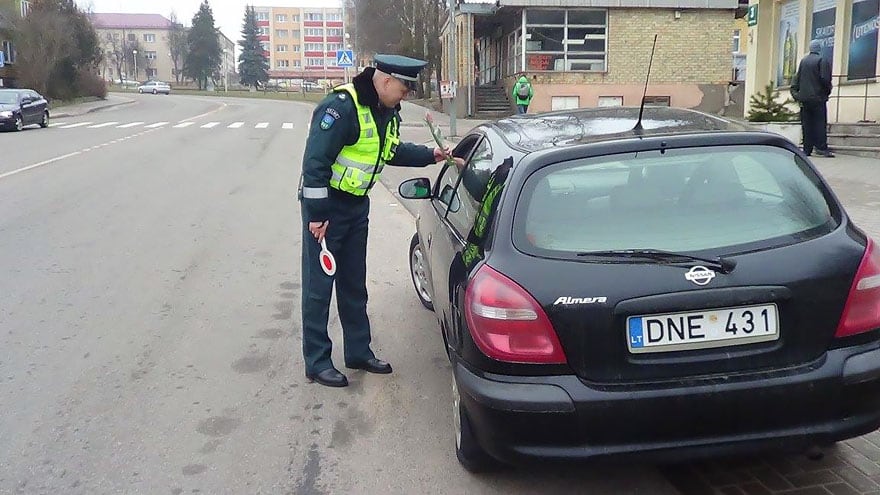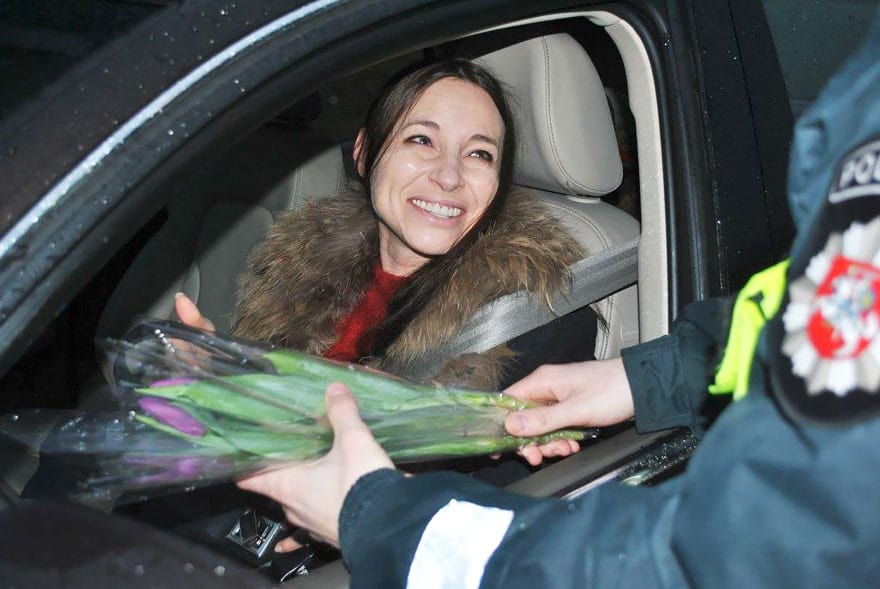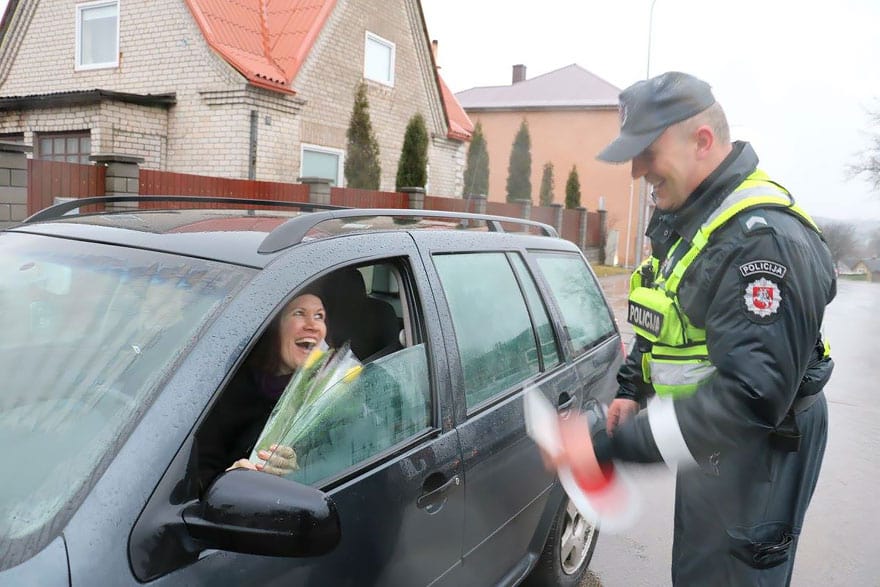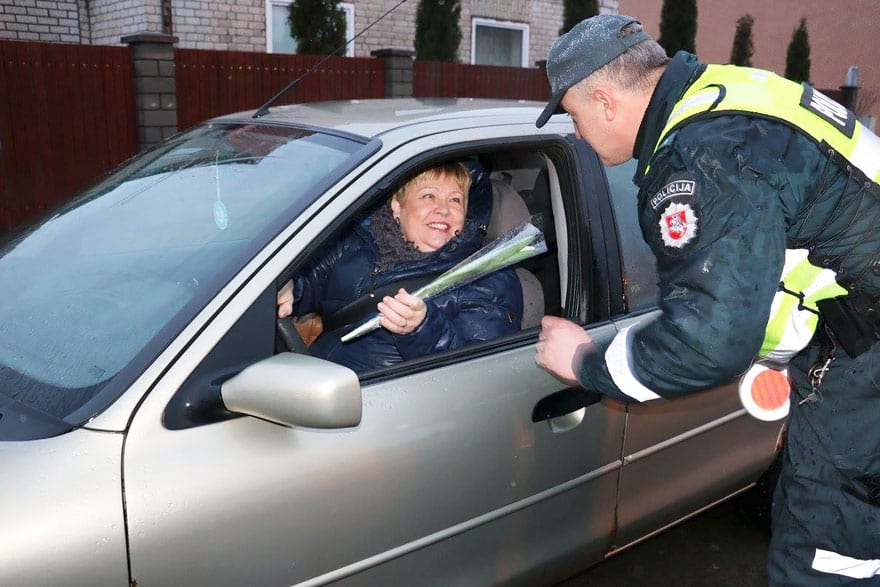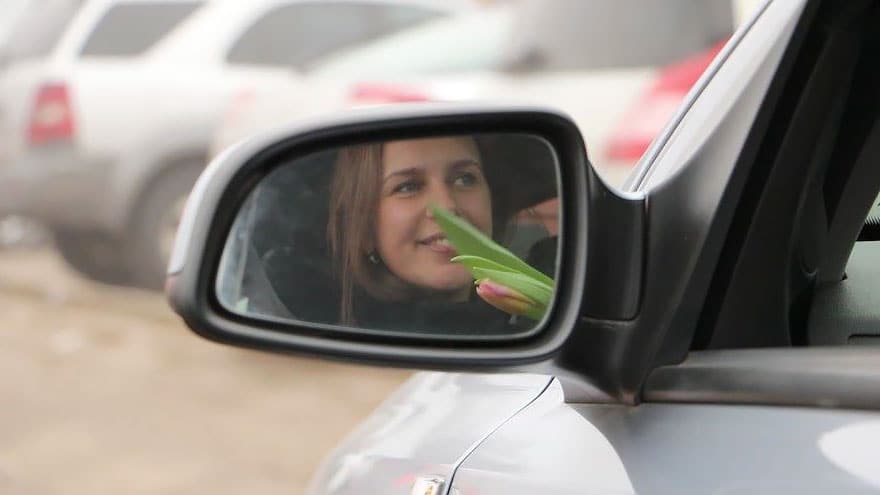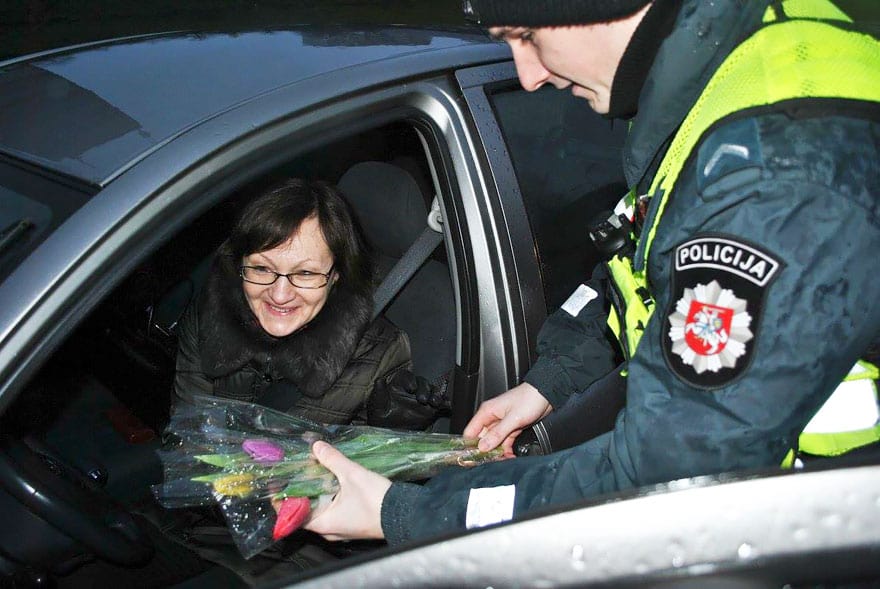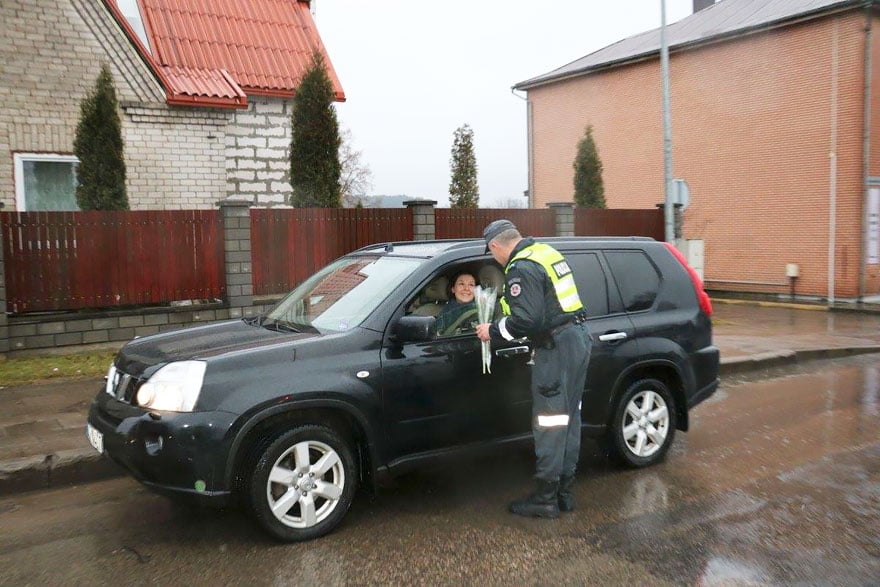 Don't forget to share it with friends and family on Facebook, Twitter, Pinterest, and Google Plus.

Share this content with friends by clicking above... Thank you so much.