God of War statues are usually epic and huge. Recently, China also revealed the statue of their Legendary Warrior Guan Yu. Guan Yu is one of the most celebrated warriors in Chinese history and is treated as god. The statue is situated in the Guan Yu Park of Jingzhou province in China. The height of the Legendary Warrior Guan Yu statue is 58 meters and its weight is 1320 tons. The statue also incorporates 4,000 bronze strips. The statue is designed by Han Meilin. Han Meilin gained worldwide popularity because of 2008 Beijing Olympic mascots. The enormity of the Legendary Warrior Guan Yu statue can be seen by 8000 square meter stadium inside it. This Warrior lived during the time of Three Kings. Guan Yu always carried Green Dragon Crescent Blade which is immortalized in this statue. The weapon weighs about 136 ton. Check out the images of this Legendary Warrior Guan Yu.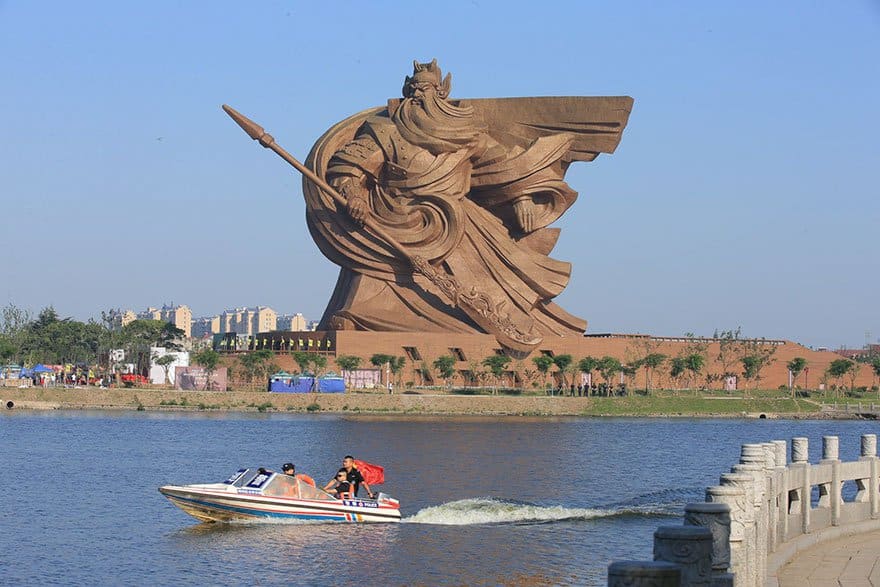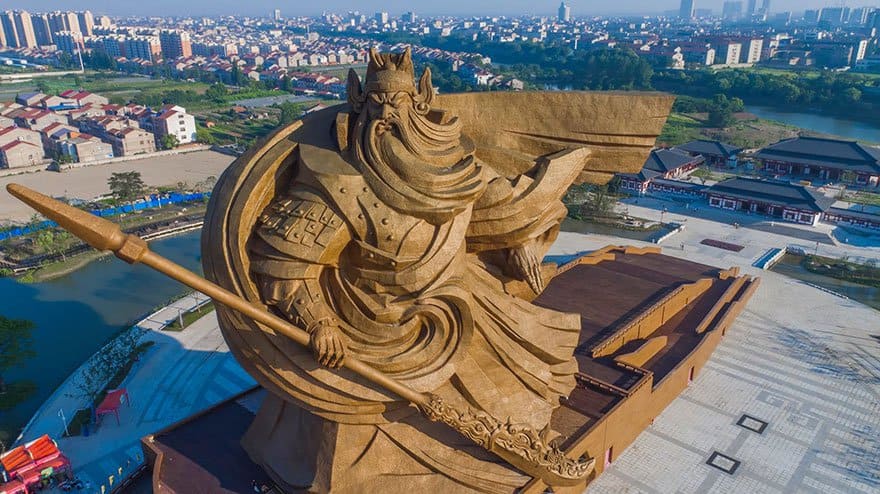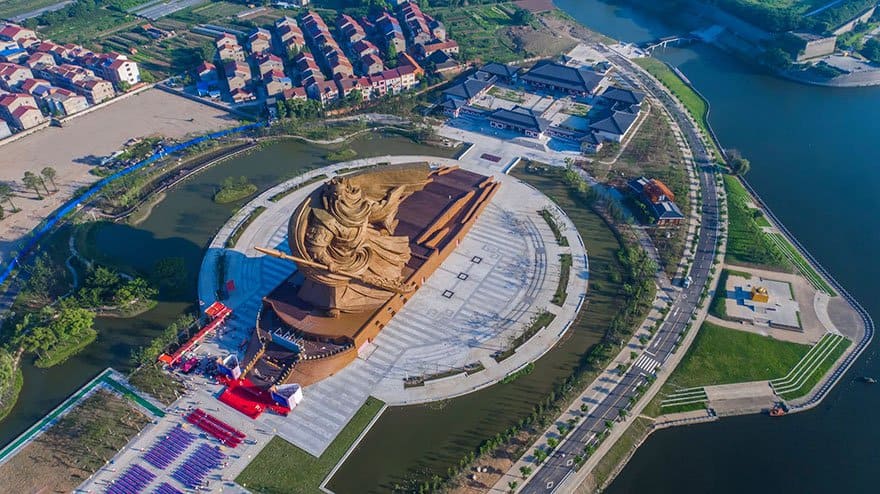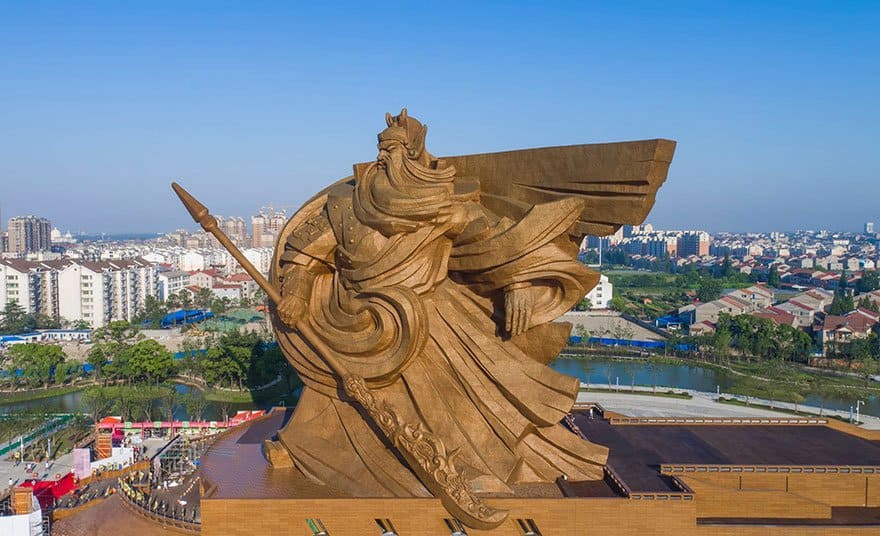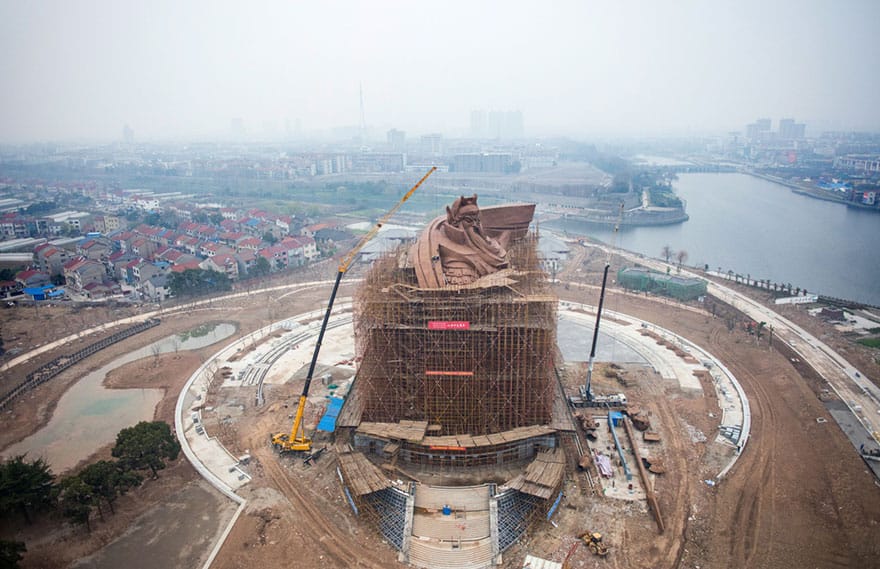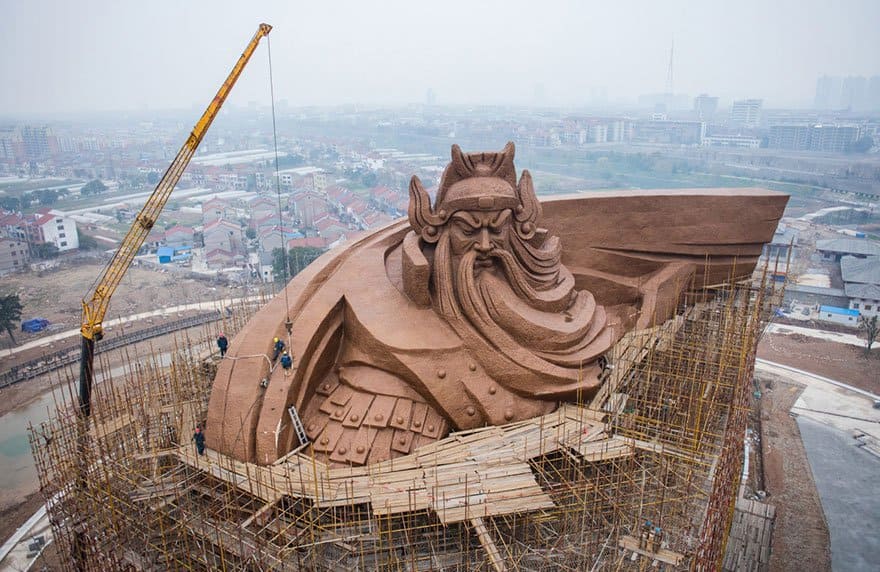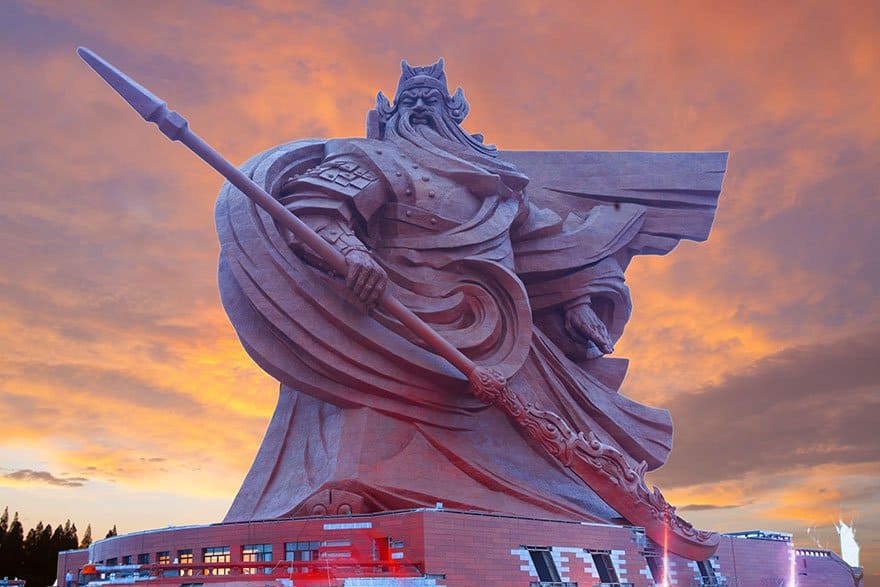 Do share this awesome post with your family and friends by clicking below.

Share this content with friends by clicking above... Thank you so much.