In this brilliant story, the IRS Agent was sent to the hospital for the audit procedure. This guy was trying to create a mess for the CFO of the hospital by asking some weird questions. Soon the CFO realised the thing and trapped the IRS agent in a very smart way.
Share this with your friends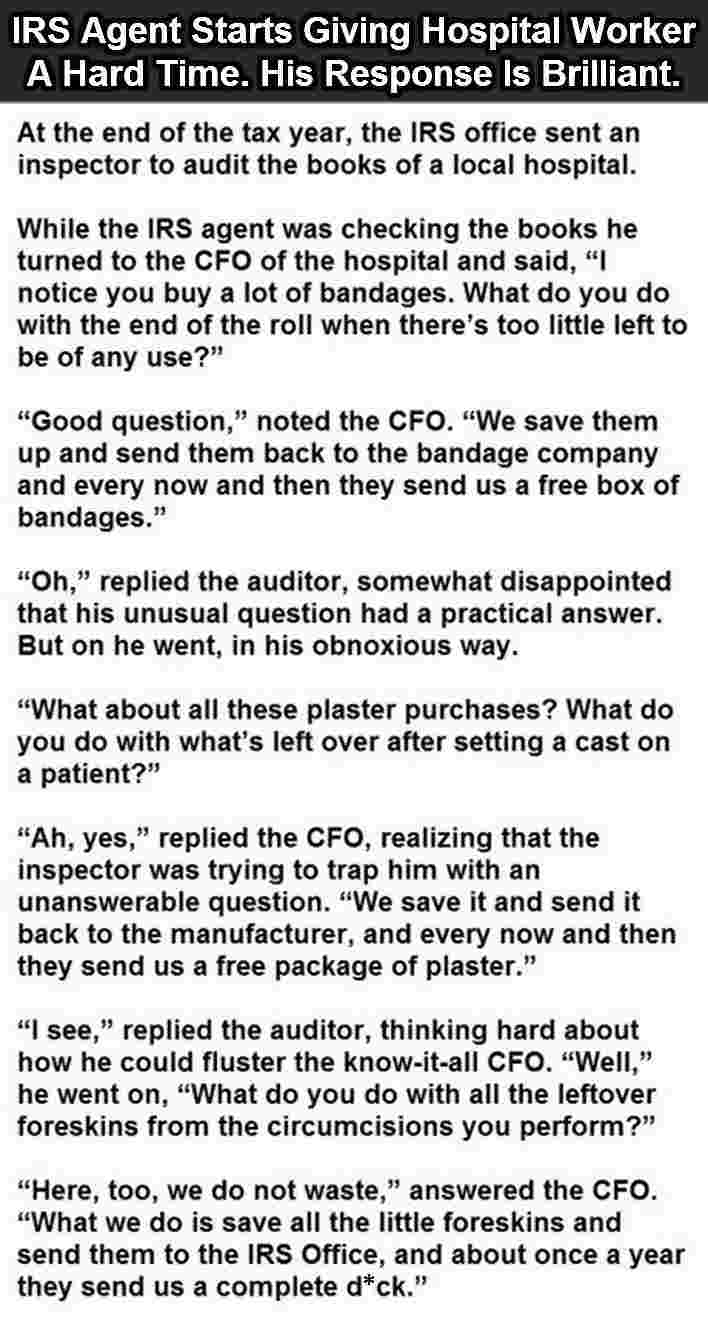 Share this content with friends by clicking above... Thank you so much.