Trusting you husband is of paramount importance of a long and happy marriage. A wife shouldn't jump to conclusion without knowing the full facts. This is one such story of a wife who arrived home late and went straight to the bedroom. The wife found out 4 feet hanging out of the bed sheet instead of two. She then quickly grabbed a baseball bat started hammering on top of the blanket. After she was fully satisfied, she went to the kitchen to have a drink. There she was completely stunned and shocked. The moral of this story is that trusting your husband until the complete truth is revealed.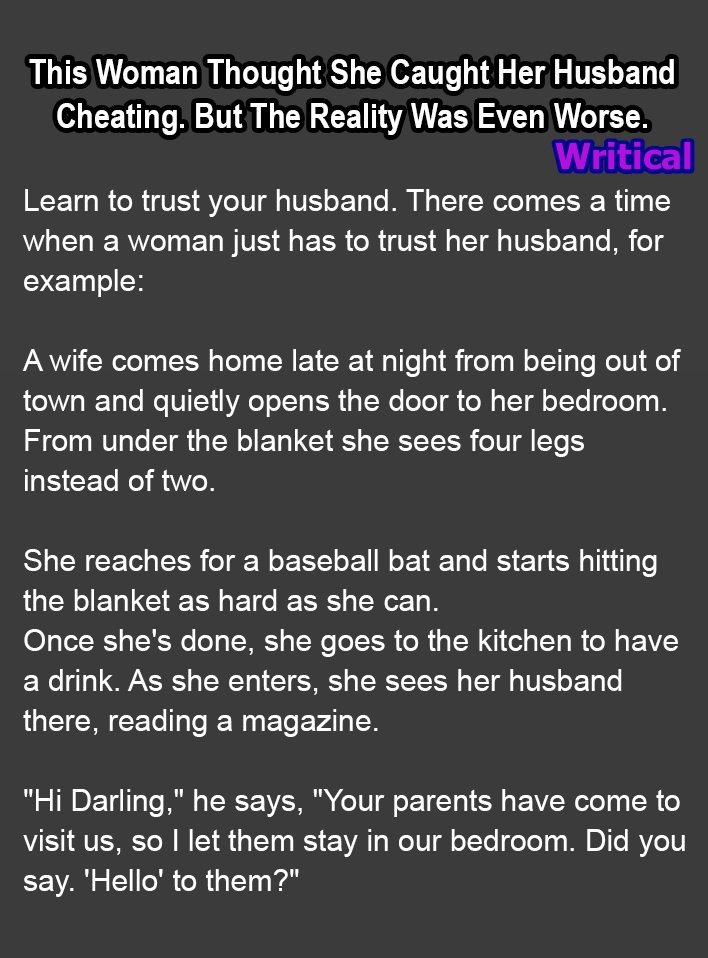 Share this hysterical post among all your friends and colleagues using the social icons provided below.

Share this content with friends by clicking above... Thank you so much.