Not many people would imagine a horse in a three piece tailored suit. Some even might think it to be the starting of an idiotic anecdote but all this is happening for real. William Hill from Bookmakers is behind the first ever three piece tailored suit for a horse in the world. This is his way of honouring the racing horse' at the Cheltenham Festival 2016 in England. The suit was designed by Emma Sandham-King, an ex-Alexander McQueen apprentice. See the amazing pictures of the horse in a suit. For more information, visit this YouTube channel.
The race veteran Morestead got the suit after the designing team's effort of four weeks.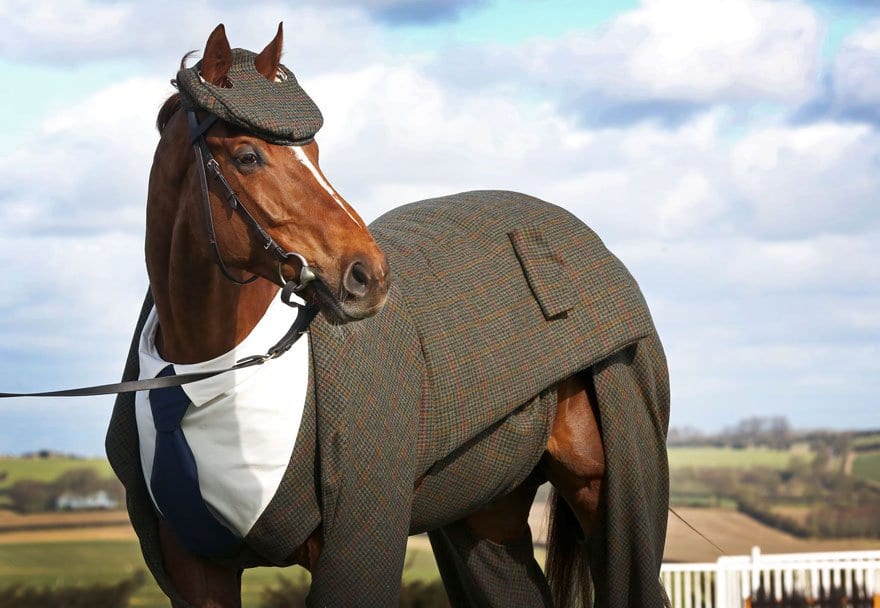 The suit is made of 59 ft tweed which is equivalent to ten times more for a human garment.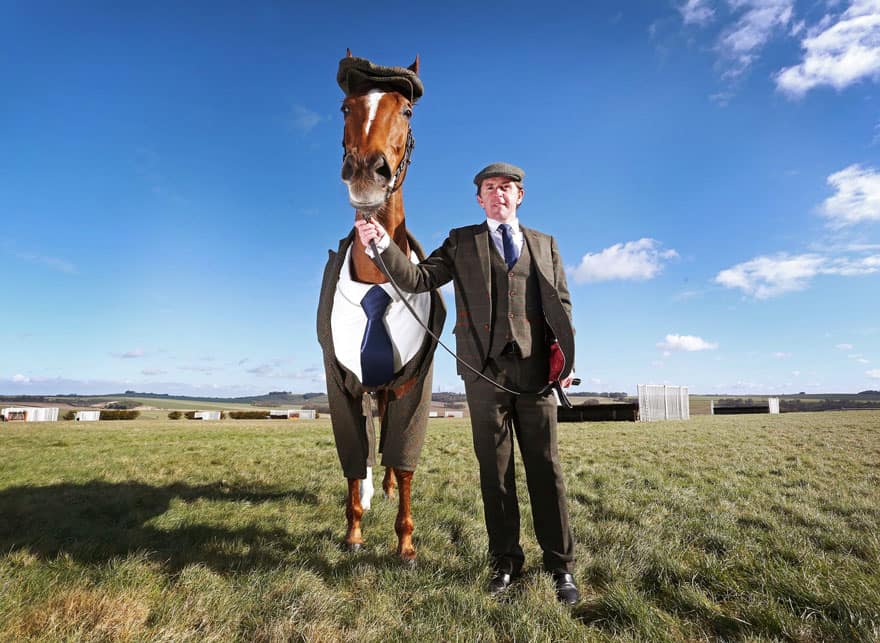 Morestead was accompanied by Sir Tony McCoy, a champion jockey.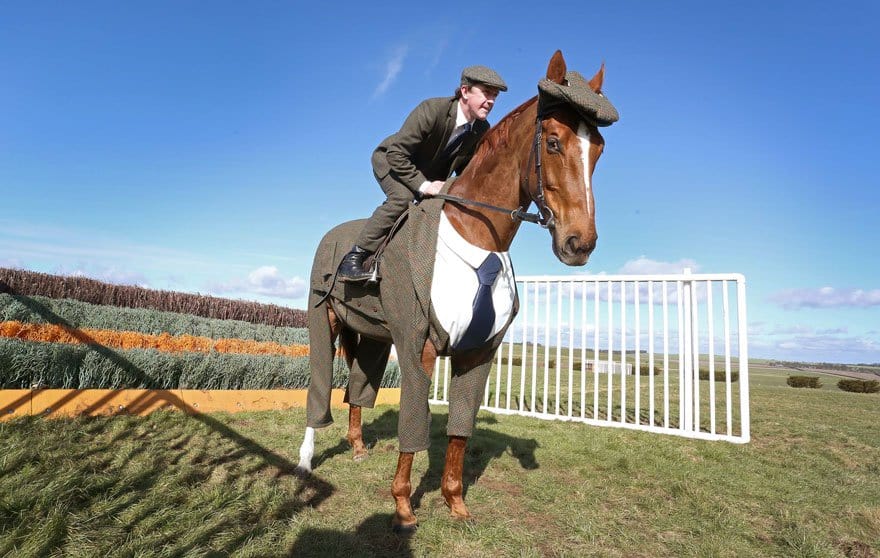 The dashing look!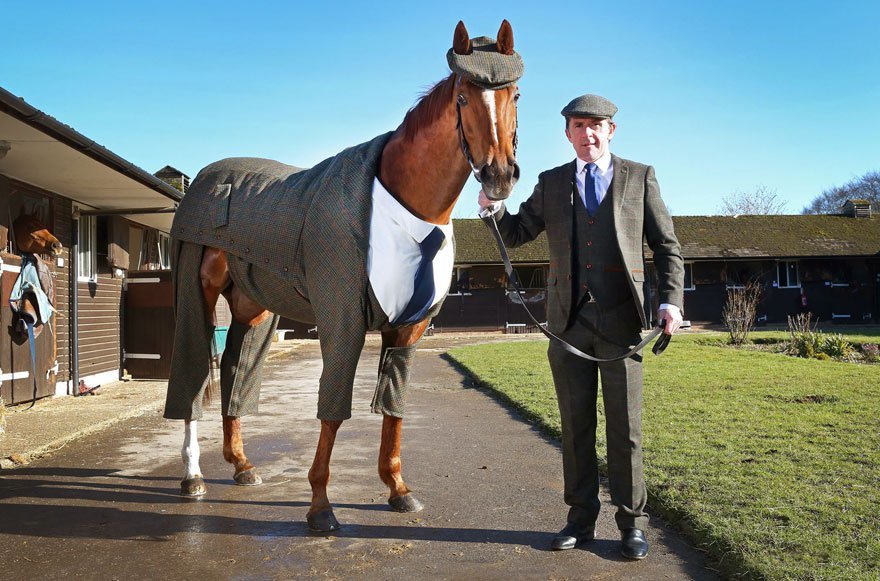 See the video of the animal model.
Loved this post? Then make sure you pass it to as many people as possible.