Once at the supermarket a customer walked up to a boy and asked for half lettuce. The boy informed him that they only sell full head of lettuce. The customer was adamant and asked the boy to talk to the manager. The walked up to the manager and informed him that an idiot wants to buy half lettuce, when he turned back he saw the same customer. He then used his intelligence to save himself. The boss was very impressed by the way he handled himself and used his intelligence to great extent. The next sequence of events is an epic exhibition of intelligence.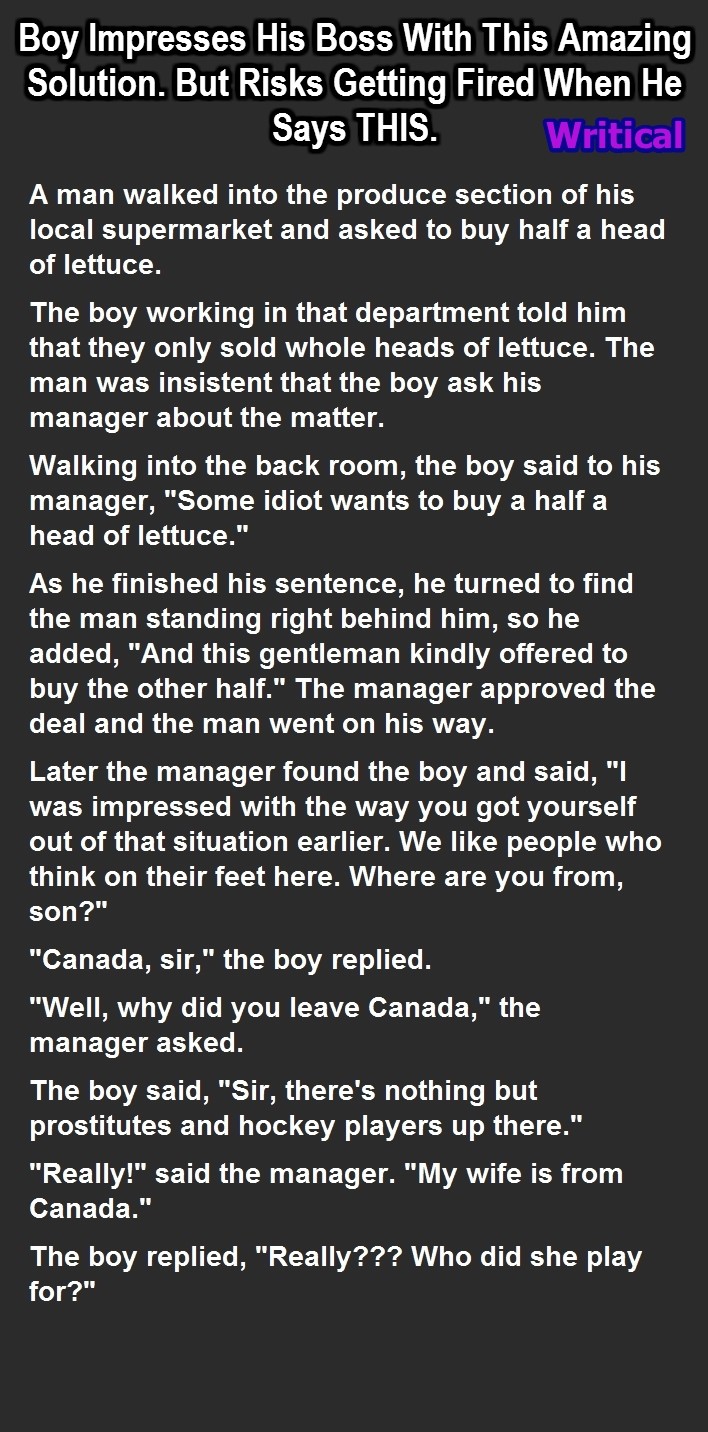 Share this hilarious story using the social icons given below.

Share this content with friends by clicking above... Thank you so much.