This is the story about a husband and his wife that were celebrating their golden marriage anniversary. A reporter wanted to know the reason of their long and cheerful marriage. Then the husband started revealing the secret of his happy married life. You will certainly laugh loud after knowing the reasons for sure.
You can share this page with your friends on FB, Twitter and G+.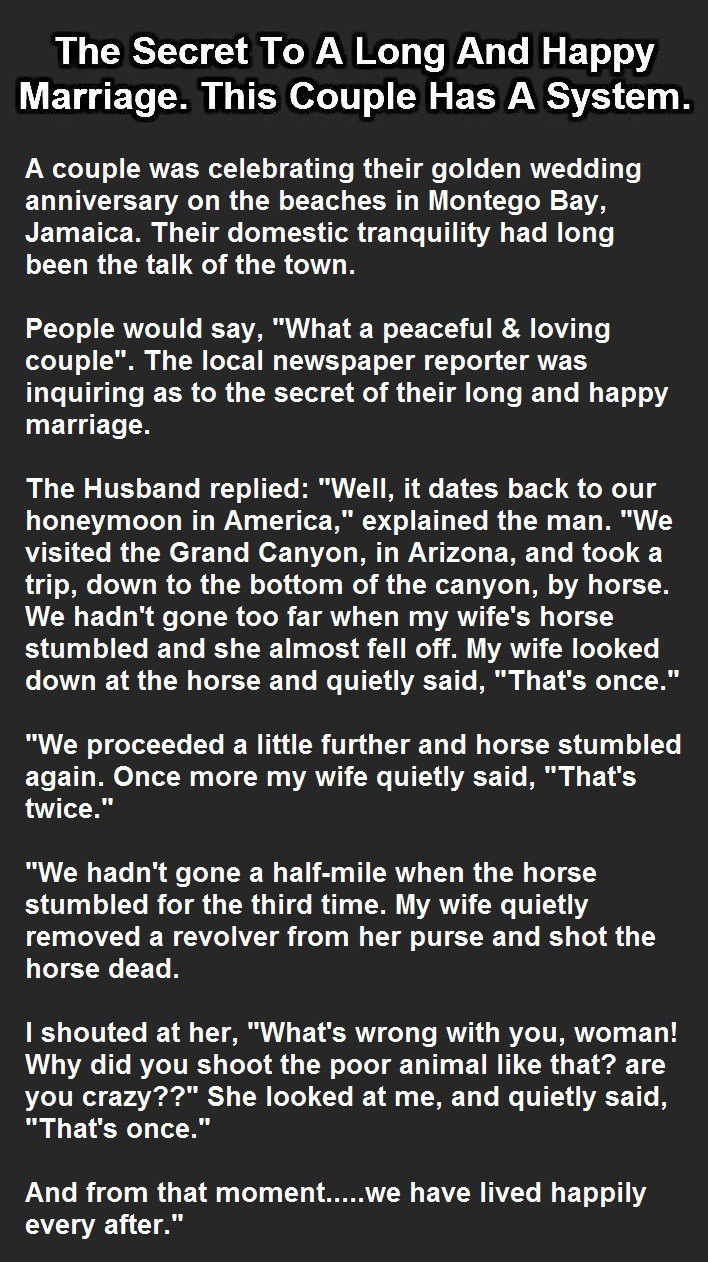 Share this content with friends by clicking above... Thank you so much.