In this story, this girl found her boyfriend cheating on her so she decided to teach him a nice lesson. She left a breakup letter addressing her boyfriend. This smart girl mentioned a very nice game in the letter that was really shocking for the boy and extremely hilarious for readers.
Share this story to make others too laugh at this hilarious breakup letter.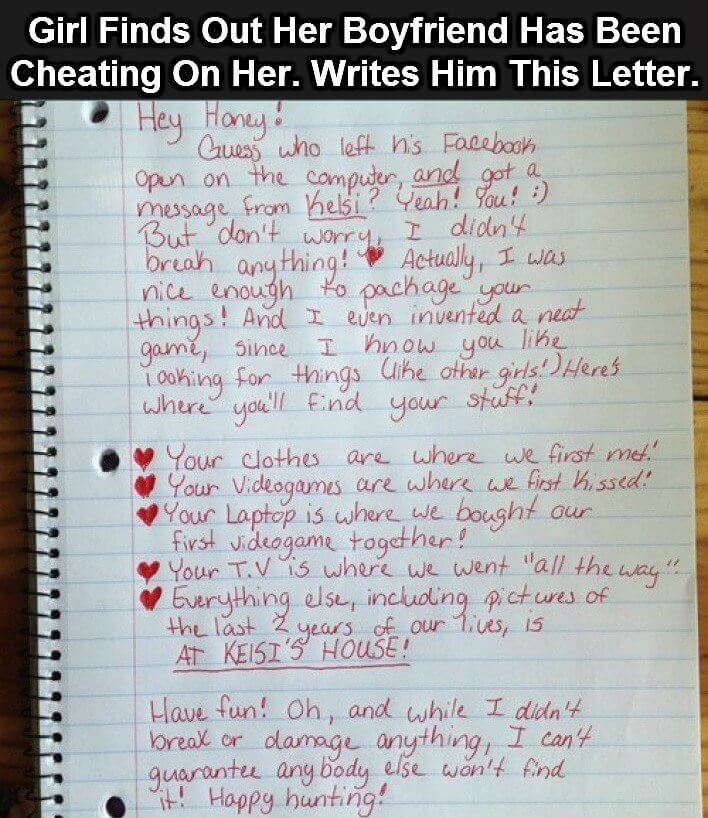 Share this content with friends by clicking above... Thank you so much.