Two friends named, Luther and Billy Bob are chatting one afternoon when Billy confesses that he is all ready for the vacation but this time he plans to do things differently. He continues that every year he has been following Luther's holiday advice about where to vacation next. Three years back he had gone to Hawaii and then two years ago it was Bahamas. But every time his wife, Earlene got pregnant including last year's vacation to Tahiti. By now Luther was curious and wanted to know what his friend Billy would do differently that will not get his wife pregnant. Read on to find Billy's hilarious answer. Find out why Luther's holiday advice is unique.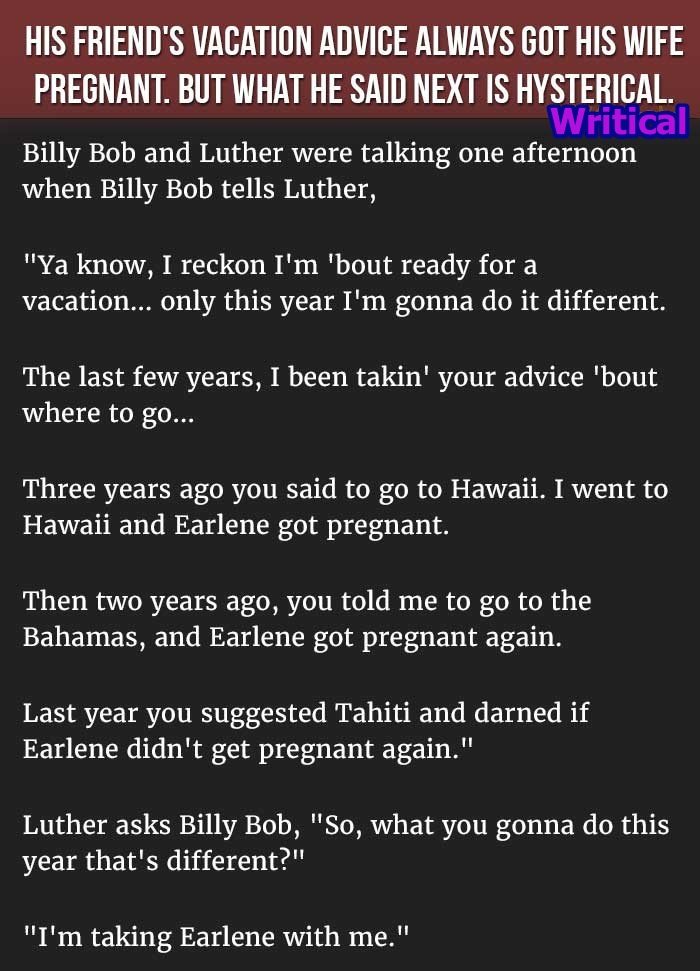 Don't forget to share this comical post by clicking below.

Share this content with friends by clicking above... Thank you so much.