"This is a picture of a hard-working man dedicated to his family!! After working all night third shift, he's right here with his son who is in the hospital. He's so tired but he's here!! Father of the year award goes to Andre Palmer!!! I love you more than words baby." Amy writes on Facebook.
This is truly a beautiful moment. His simple gesture speaks volumes and shows he is truly a loving father.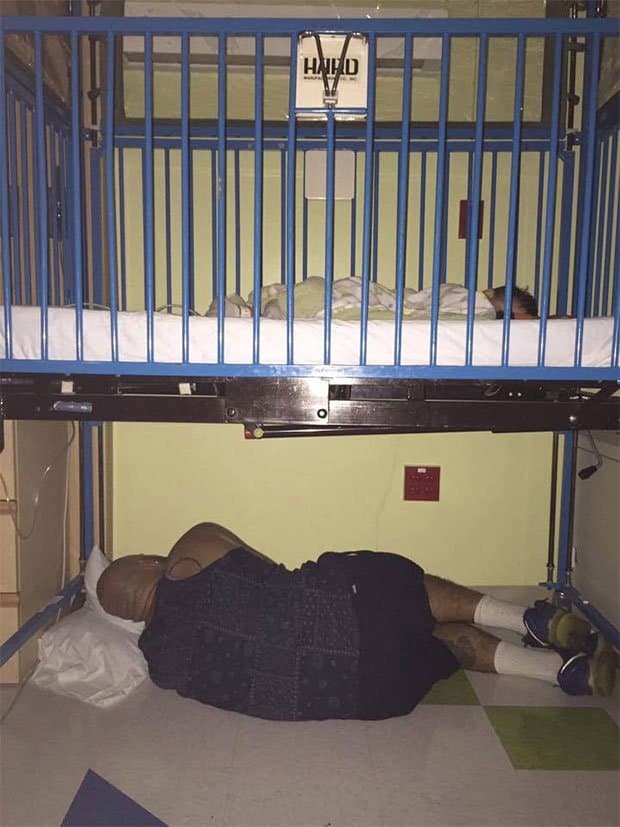 Be sure to share this with your friends on Facebook

Share this content with friends by clicking above... Thank you so much.