A drunk was passing by a cemetery when he heard weird noise. Now, this is the same cemetery where Beethoven was buried. The drunk ran the local priest and told him the story. The priest also heard the noise and was very sacred. The priest then ran to the magistrate and narrated this scary encounter at the cemetery. What followed next is absolutely shocking and hilarious.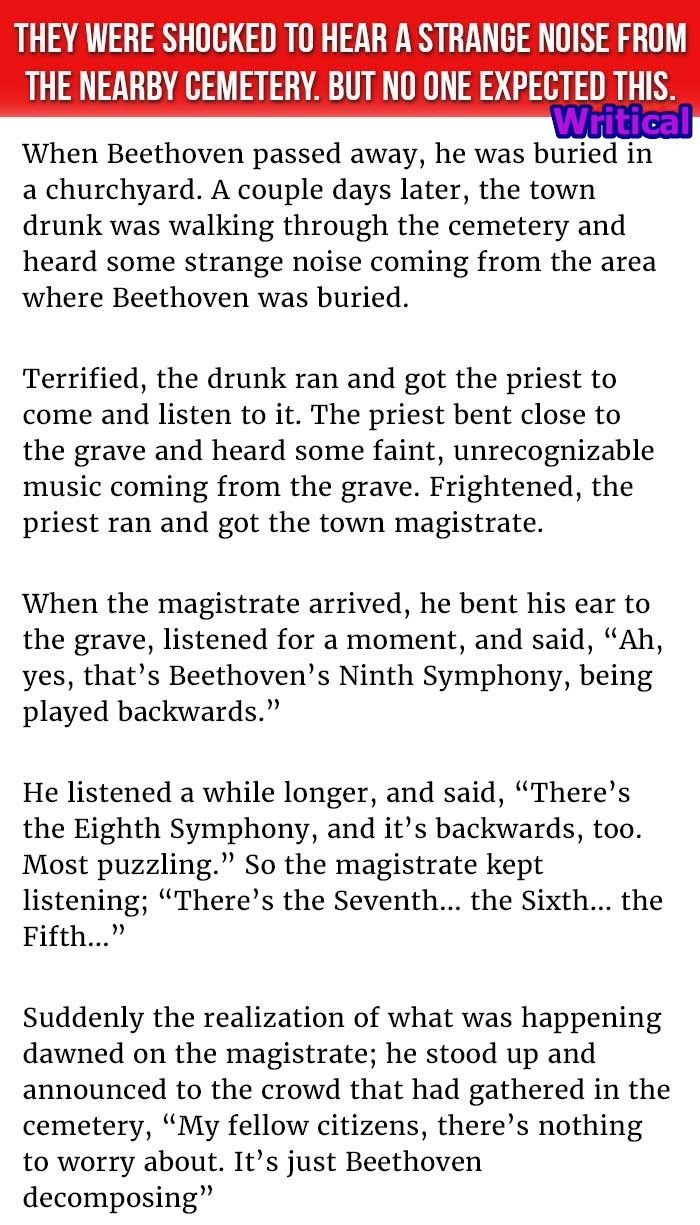 Don't forget to share this story on Facebook, Twitter, Google Plus and other leading social websites of your choice.

Share this content with friends by clicking above... Thank you so much.