Well people can now adorn their gardens with little terrifying things that would help to keep away trespassers. A Canadian group of artists being inspired by the movies like Dawn of the Dead, Pet Semetary and many such, have become preoccupied by horror. They tried to bring the dead alive by making handmade zombie garden gnomes. People have the option to choose any of them like Bloody Mary or Willy Walker and each of them are priced for only $55. So have a look on these enliven creation of horrifying zombie garden gnomes. For more information regarding these weird artworks, visit Facebook, Twitter, and Instagram page. If you are interested in buying one of these zombies, visit Etsy to make purchase.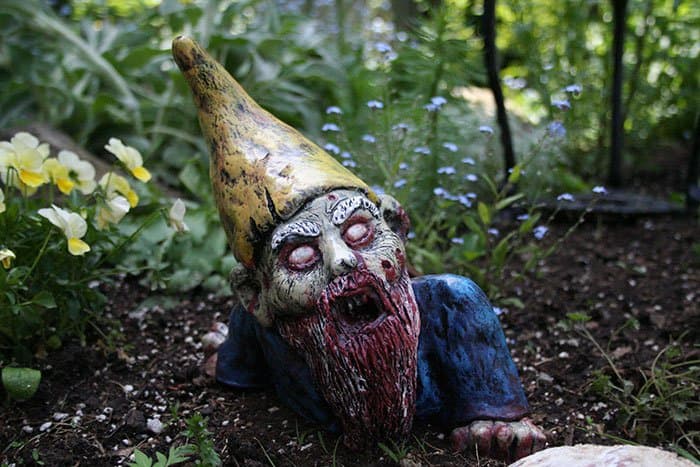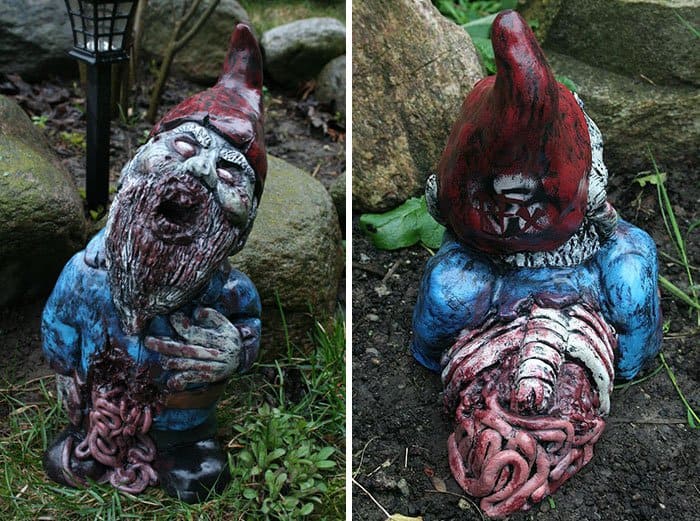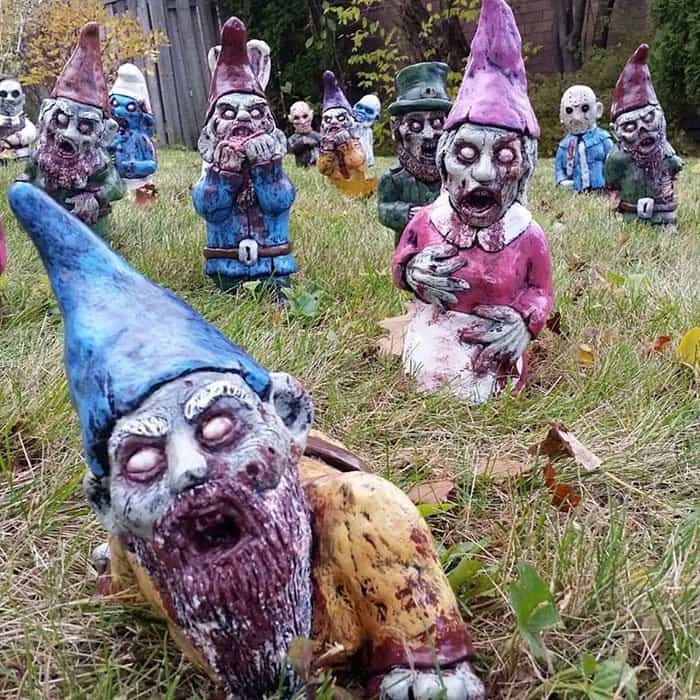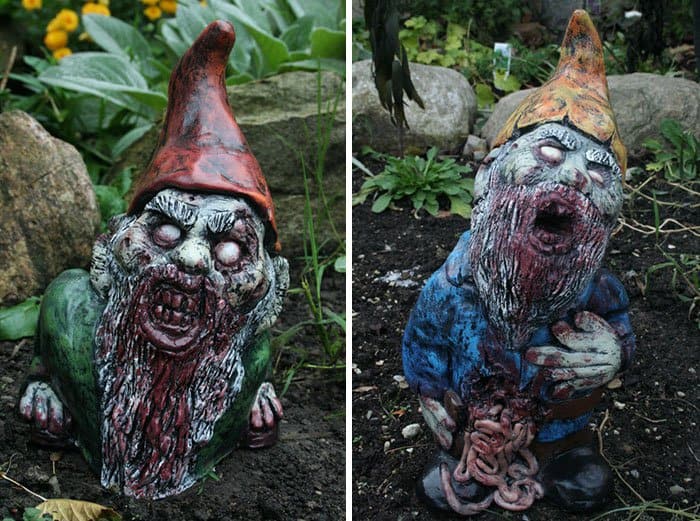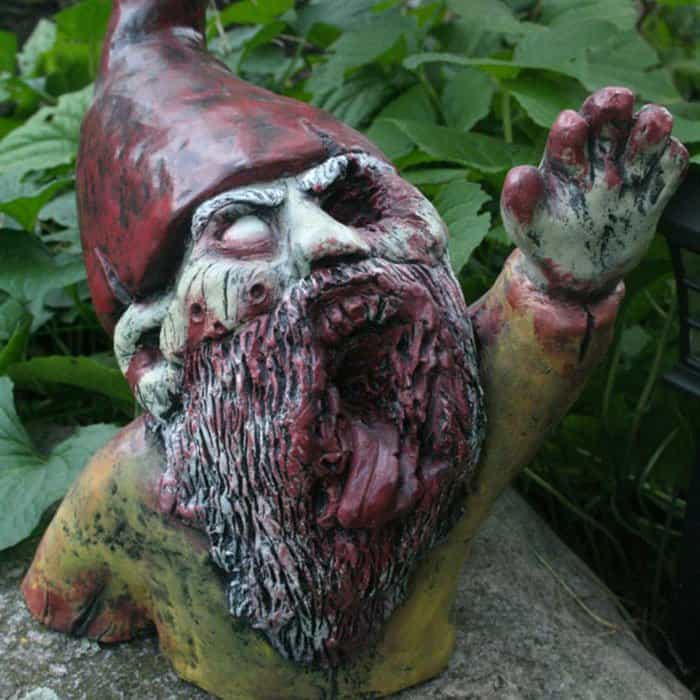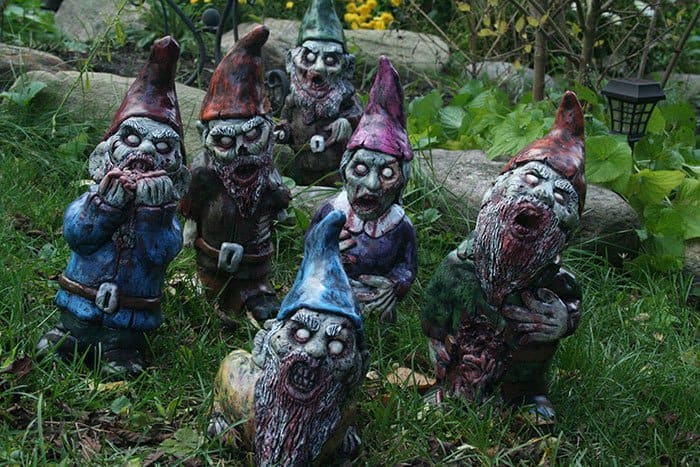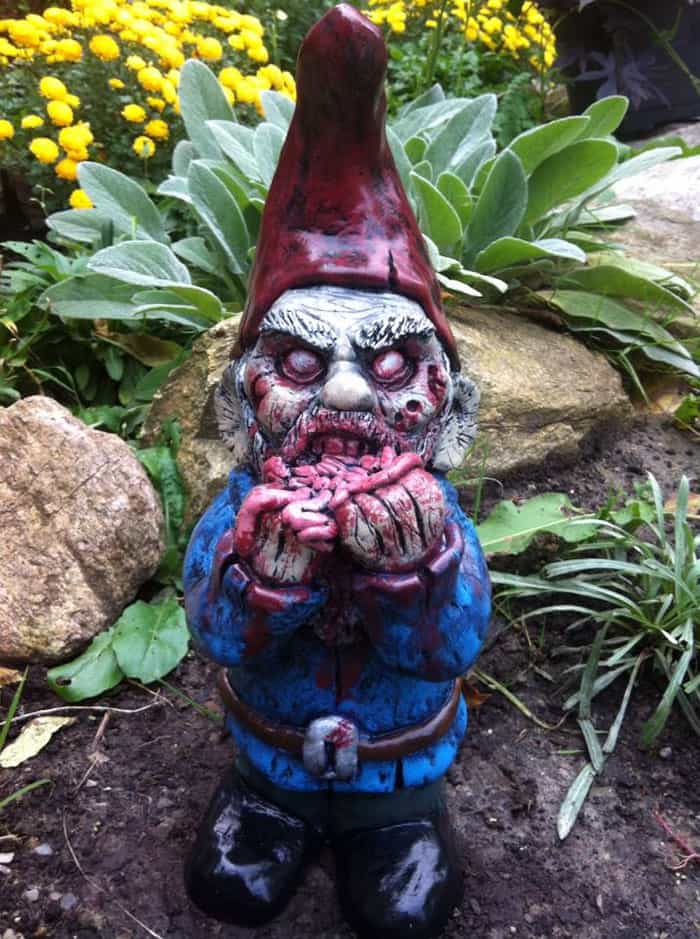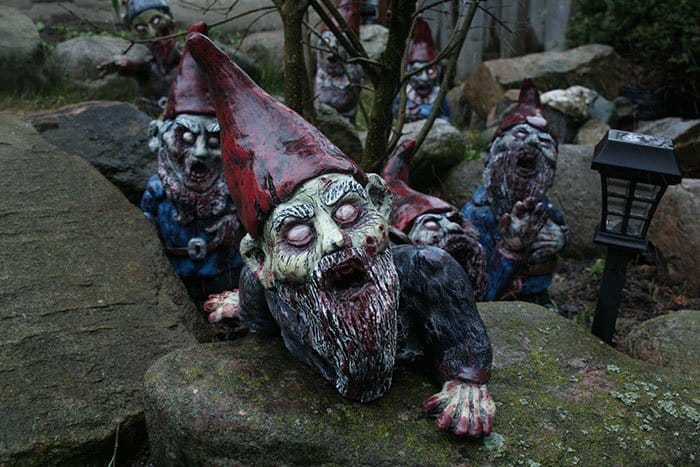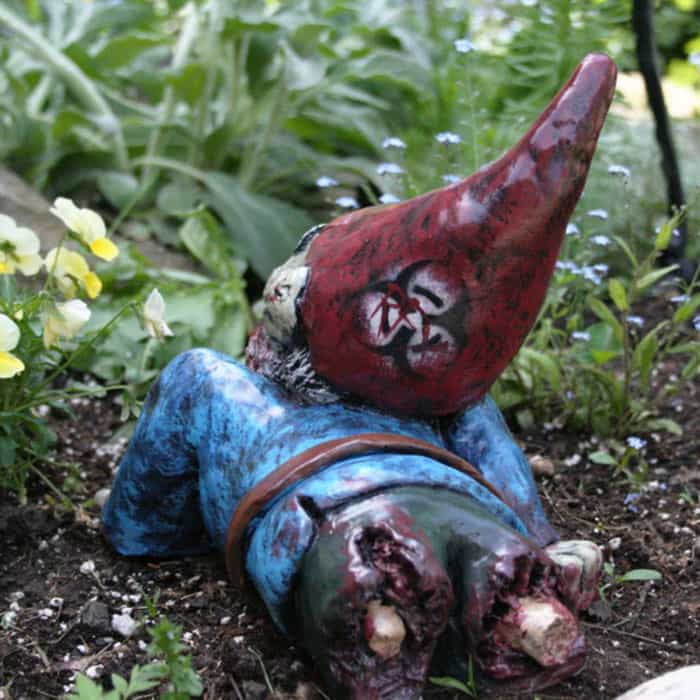 Don't just read about this horrifying zombie garden gnomes. Share this story with others on Facebook, Twitter, Pinterest, and other leading social media websites.

Share this content with friends by clicking above... Thank you so much.