A state police officer on a regular check found a drunken old man sleeping inside the car which was stuck deep in snow. He walked towards the driver's door and tapped on the window. The man was shocked to see the cop and accidently started the car on high speed. After this what happened was extremely hilarious.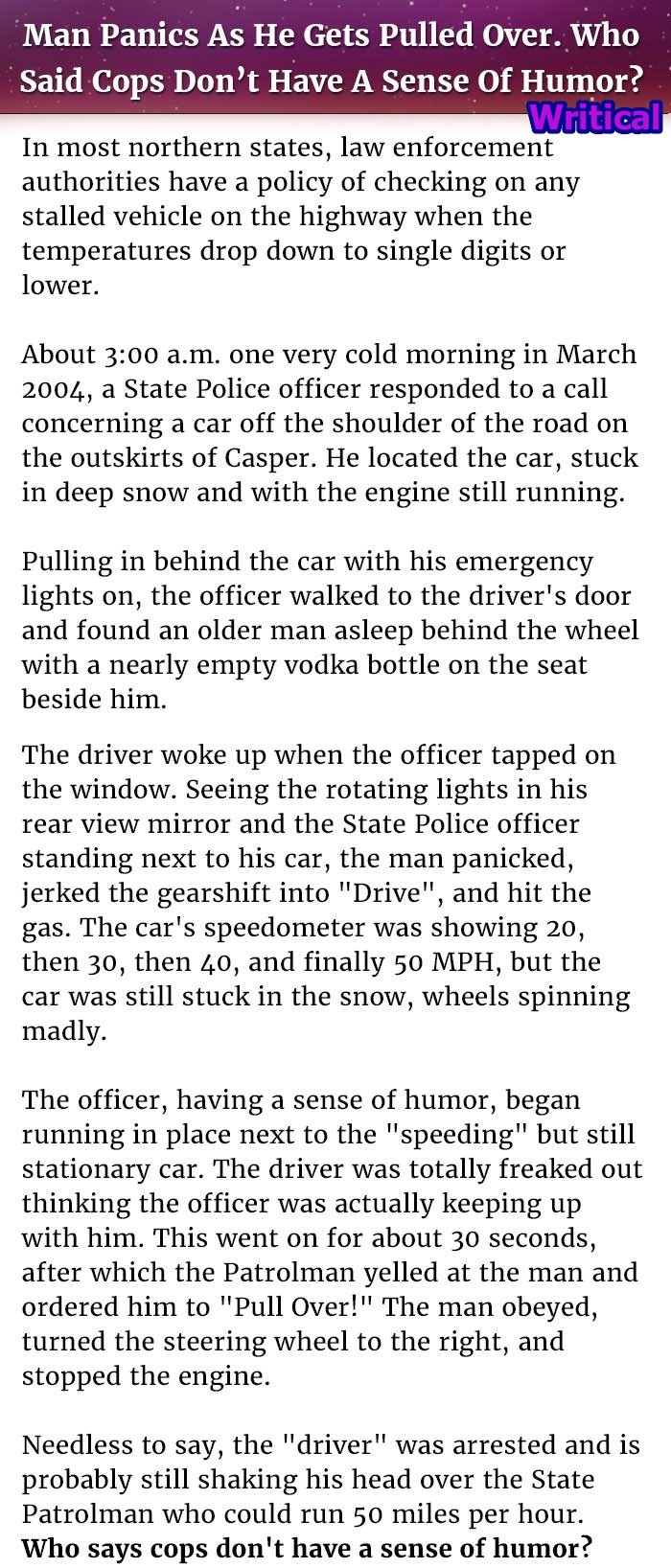 Share this drunken man story with your friends using the given social icons.

Share this content with friends by clicking above... Thank you so much.