One can never really have enough love for the furry four legged animals known as dogs; the creatures spend their entire lives in loving their owners more than themselves. However, when it comes to boarding the NYC subway, dogs are only allowed in case they are in carries. Thus, to overcome the rule of dogs not allowed on NYC subway, the dog owners are seen carrying them around in huge bags. Don't forget to share the cute pictures of dogs being carried around in huge tote bags with friends and family on Facebook, Twitter and other leading social media websites.
The guy avoids fine by carrying his huge husky dog in an equally huge tote bag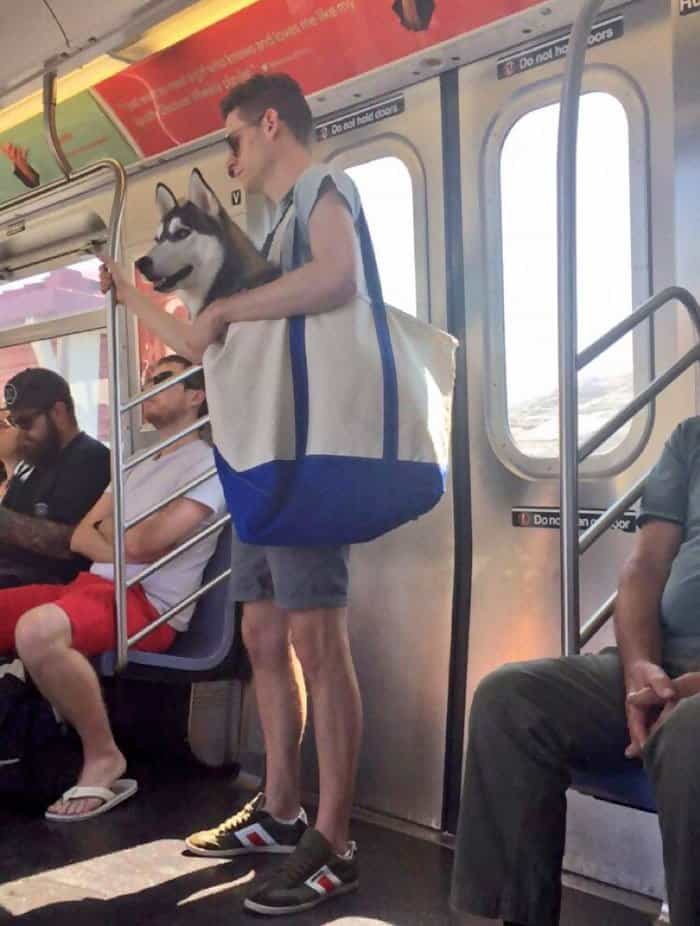 However, many people are known to sneak in huge dogs in the NYC subway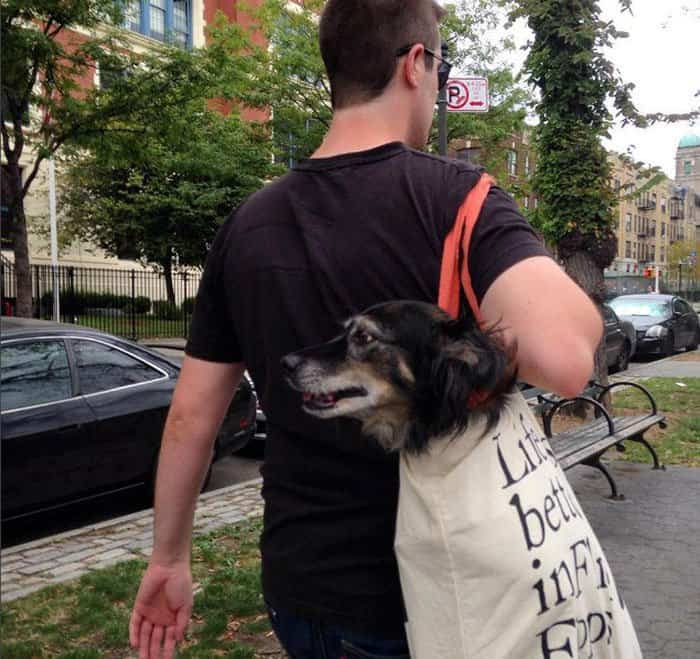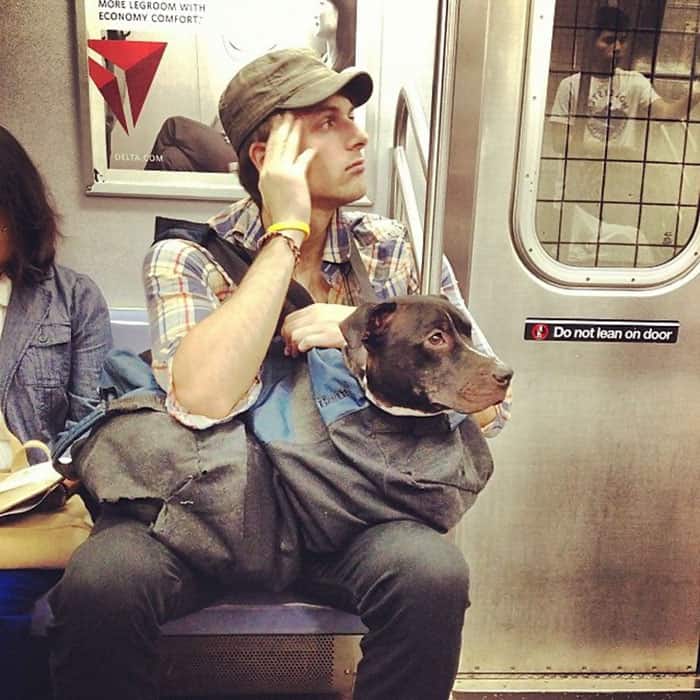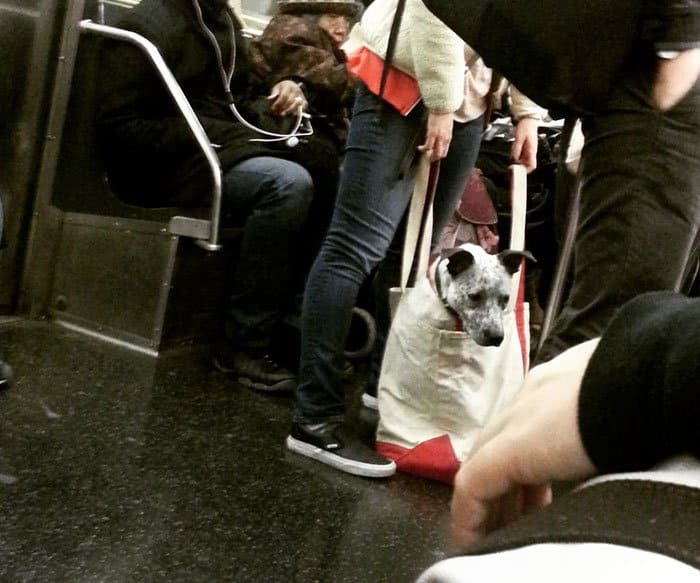 Share this content with friends by clicking above... Thank you so much.