It is often said by many people that they hate their job. However, what they don't realize is the fact that many people who do more pathetic job than others. This is post points out the same fact and if you hate your job, then you must read this hilarious post. It all started when a man went to a pharmacy to purchase rectal thermometer manufactured by Johnson and Johnson. After going back to his home, he read the instruction manual. After reading it, he was glad about his current job and showcase why it is not good to hate your job.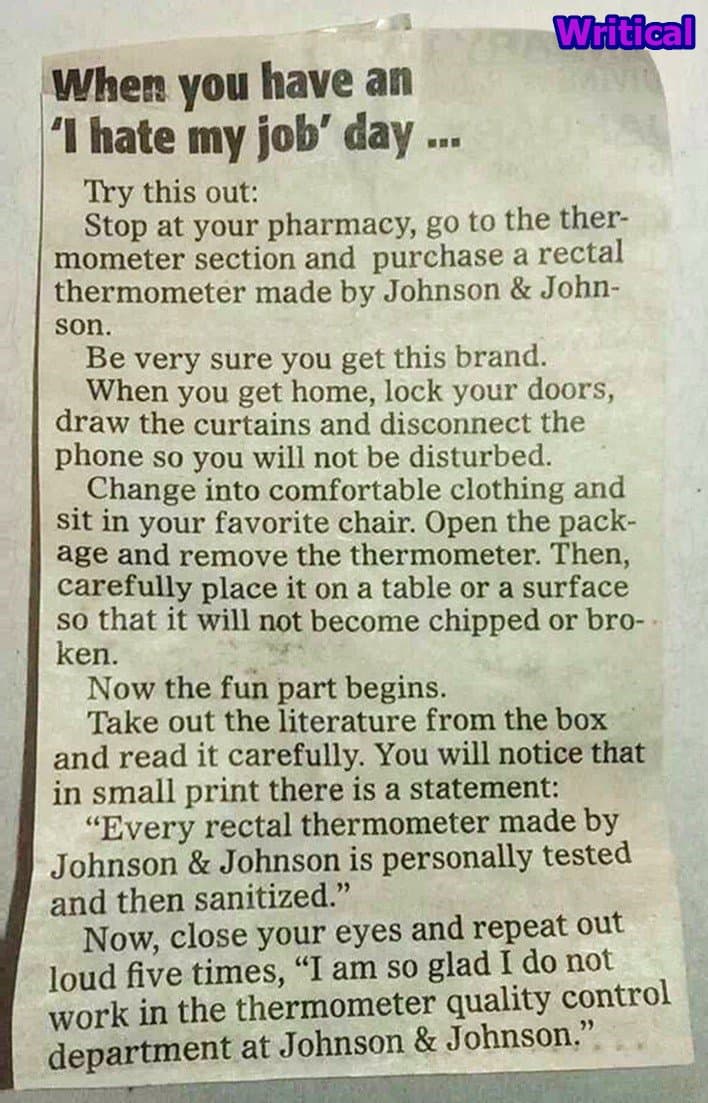 Share this amazing post on Facebook, Twitter, and Google Plus.

Share this content with friends by clicking above... Thank you so much.