A boy named Johnny gets to know from his classmate that all adults have one or more dark secrets with them. According to his classmate, blackmailing would be easy with this simple sentence "I know the complete truth". Johnny returns home and decides to check his newfound trick of blackmailing. Go ahead and find out what happens next.
Share this hilarious story with your family and friends.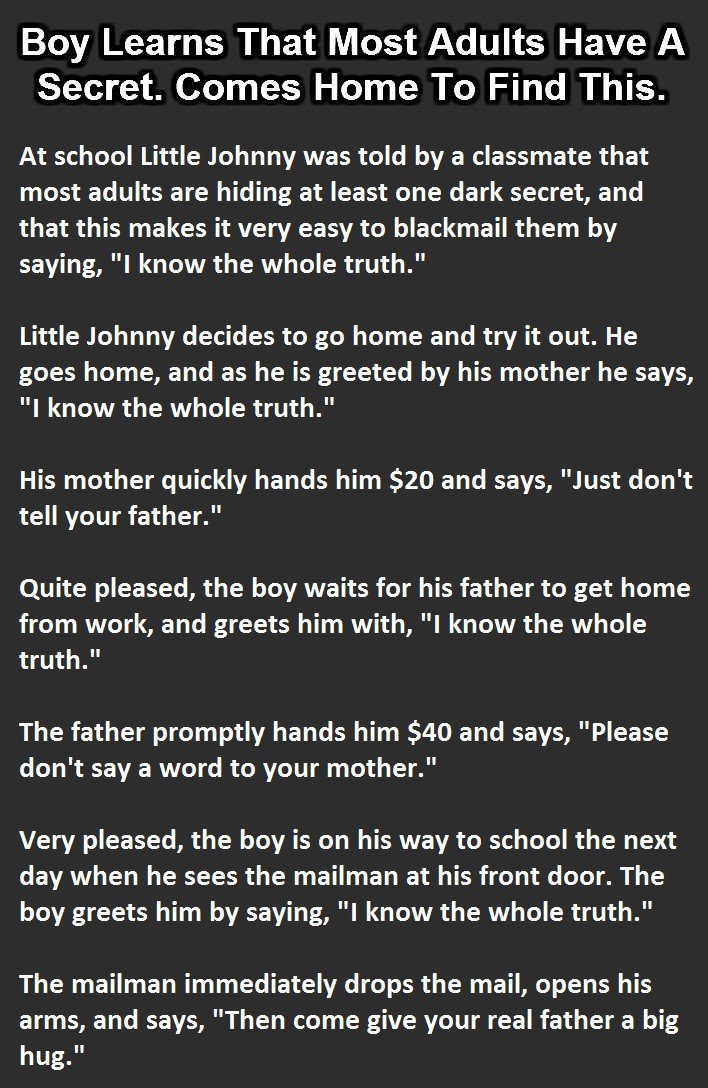 Share this content with friends by clicking above... Thank you so much.