A miser old man requested his wife to put all the money he earned through his life in a casket after his death so that he can take it to his after life as well. She did the same as her husband said but quite smartly. You will definitely admire the sharpness of her mind for sure. Secret revealed when her best friend ask her about it.
Share this page with your friends and family.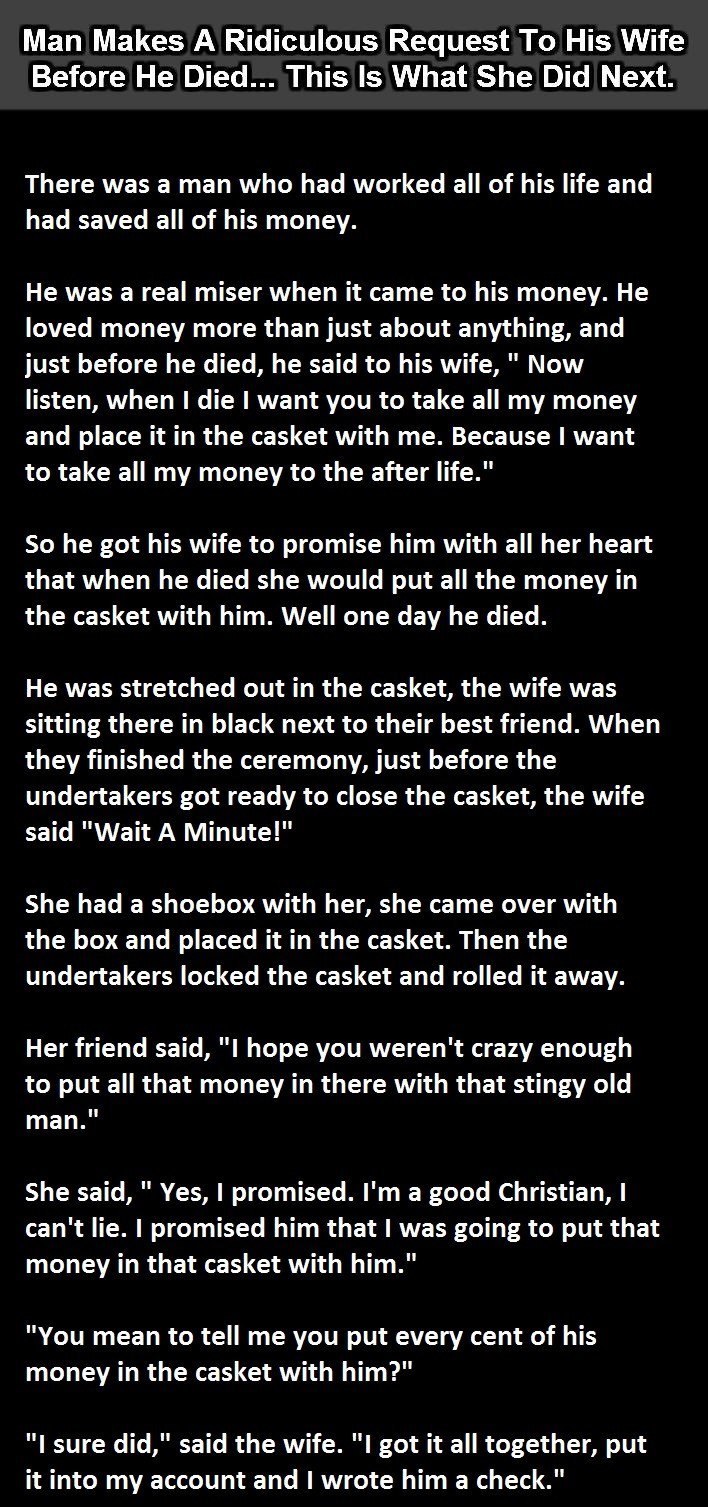 Share this content with friends by clicking above... Thank you so much.