This is a story about how the workers at the complaints desk work and tackle maniac and abusive customers. In this story a customer comes and yells at the employees. The customer care executive asks the reason for him being so angry to which he replied that his bill was not properly printed and he is unable to read it. Go ahead and find out how the problem of the abusive customer was resolved.
Share this story with your friends on Facebook and Twitter.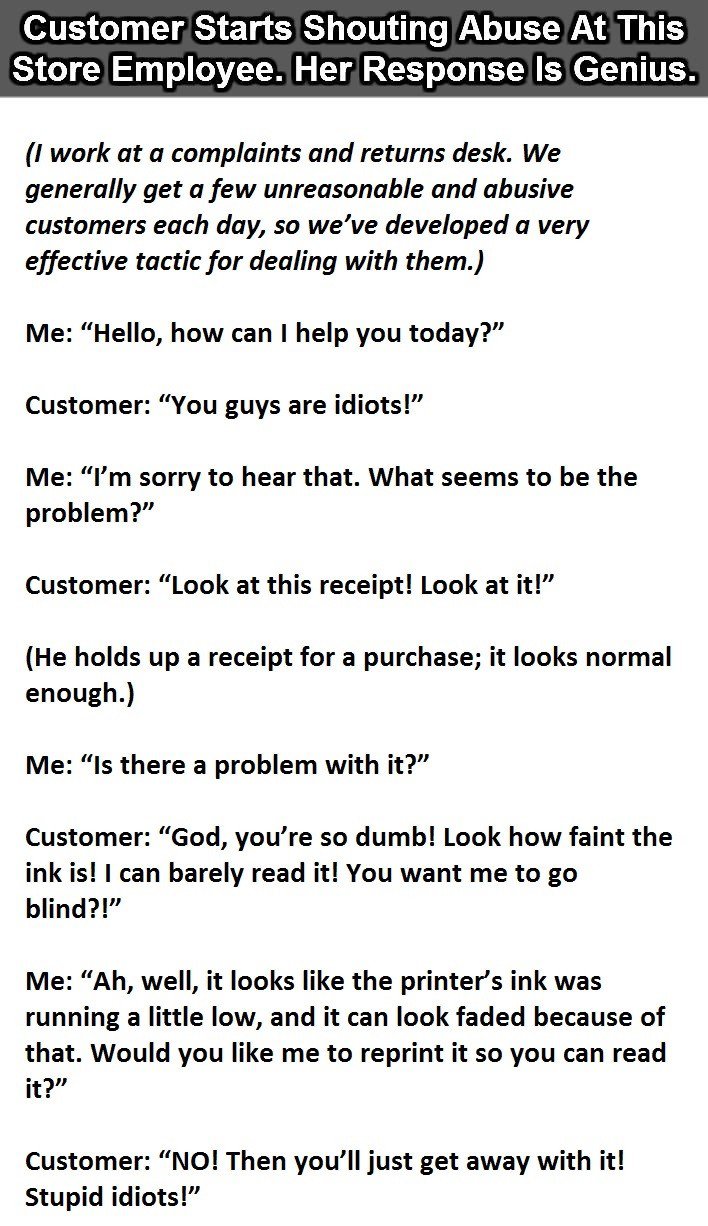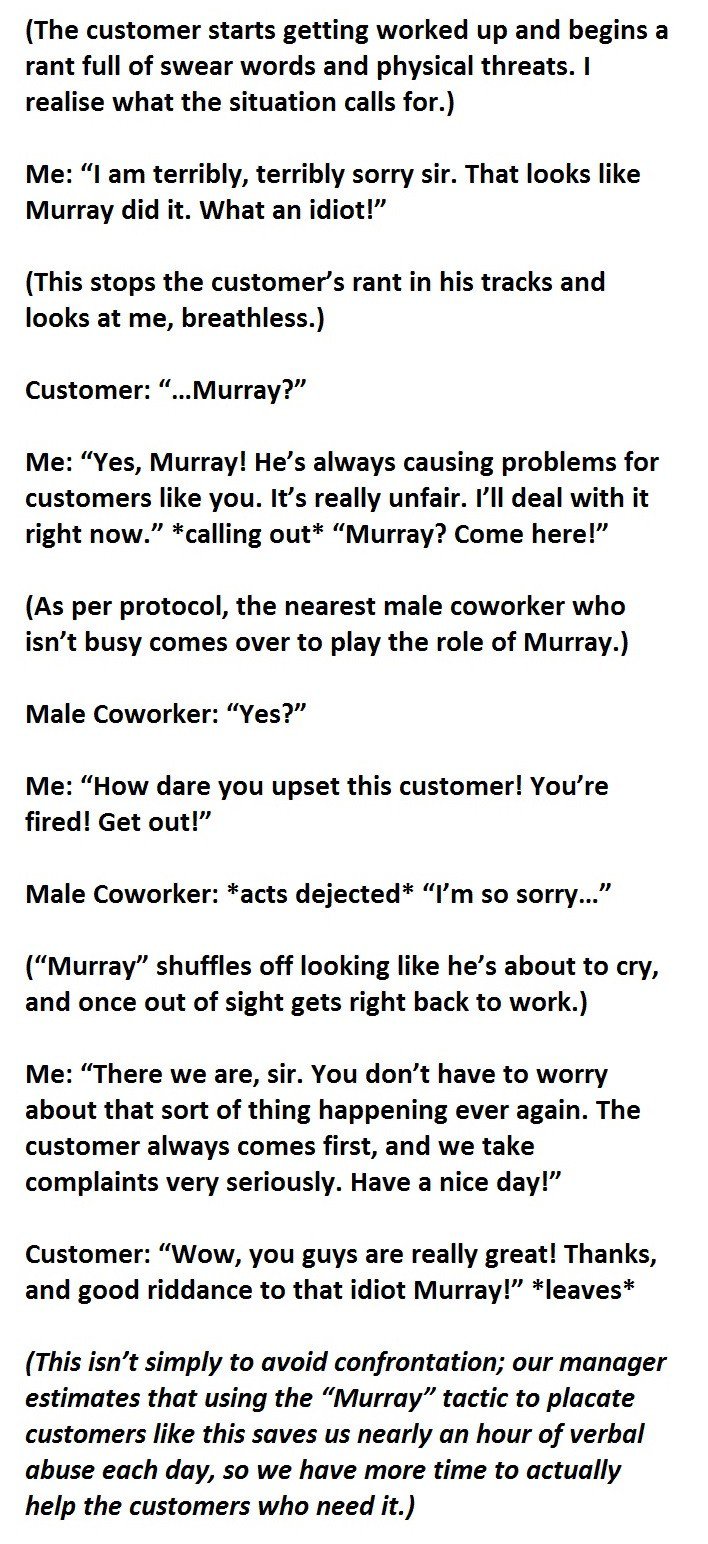 Share this content with friends by clicking above... Thank you so much.