Mick and paddy went to a builder for a job interview. Paddy was called first to give the interview. He was asked two questions and answered them correctly. Next was Mick, who overheard the answers of paddy and thought that he would say the same answers in order to get selected. Read on and find out what Mick said at the interview.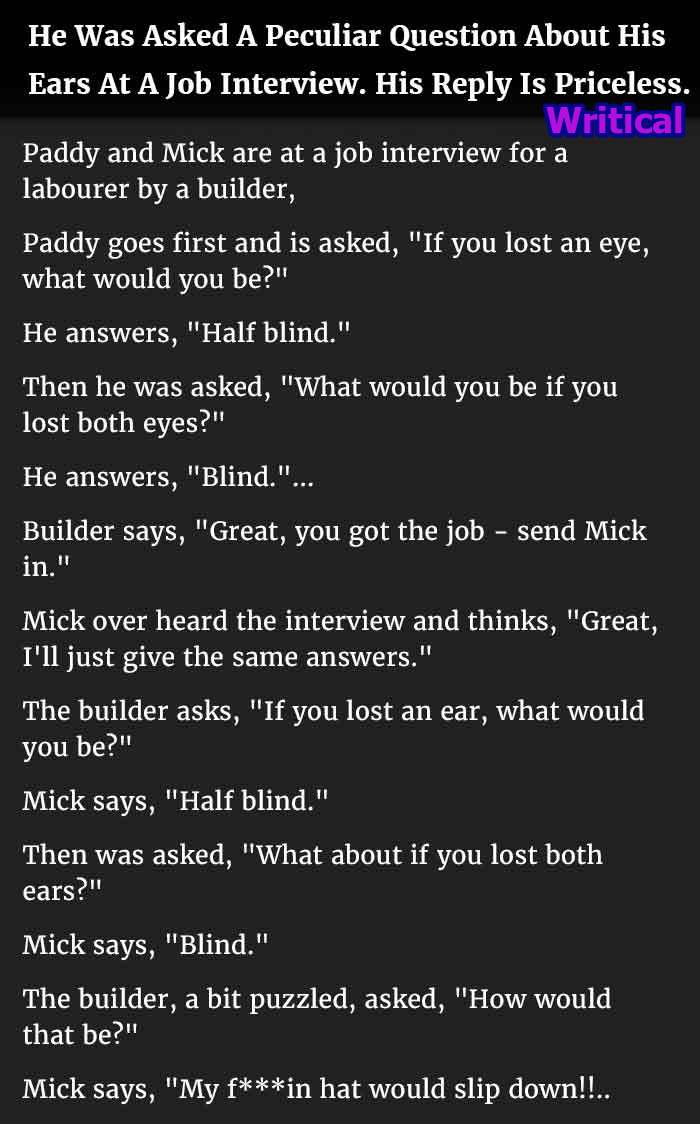 Share this wonderful story with your friends on social icons given below.

Share this content with friends by clicking above... Thank you so much.