A barber decided to do free haircuts for the community service for a whole week. On first day, a florist went to him for the haircut, and was charged nothing. The florist went back happily, and brought fresh flowers for the barber next morning. Next day a policeman arrived to his shop and was also given free haircut. In return he got donuts from the policeman. Read on and find out what happened when a politician arrived at the barber's shop.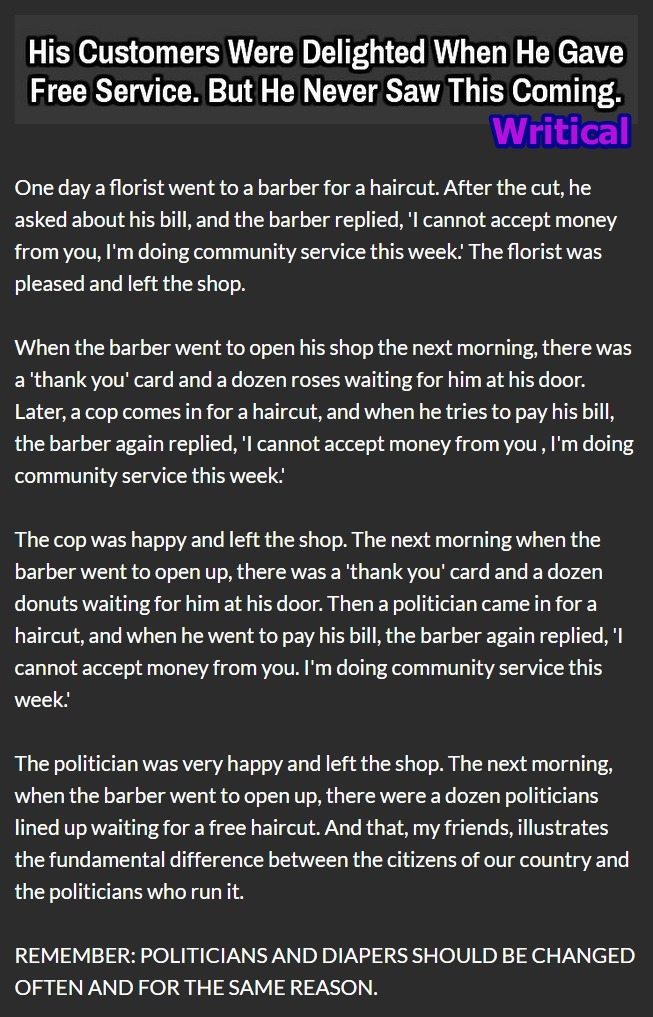 Don't forget to share this awesome story with your friends on following social icons.

Share this content with friends by clicking above... Thank you so much.