Daniel Kordan, a Russian Photographer travelled to Salar de Uyuni in May, 2016. Salar de Uyuni is the world's largest salt flat located in Bolivia. Daniel going there took some photos which seemed to be out of the world. He used Nikon D810A astrophotography DSLR and a 14-24mm f/2.8 Nikon lens to capture a Milky Way which was reflected on the flooded salt flat at night. The pictures which he captured were just incredibly outstanding. Daniel travels all around the world to search for some remarkable spots to capture photos being a landscape photographer. He took many marvelous photos starting from Japan's beautiful bamboo forest to Canada's Rocky Mountains. So just have a look on some of these astounding pictures of Milky Way captured by him. Visit the official website to see his astonishing work. One can also check 500px, Facebook or Instagram page for more.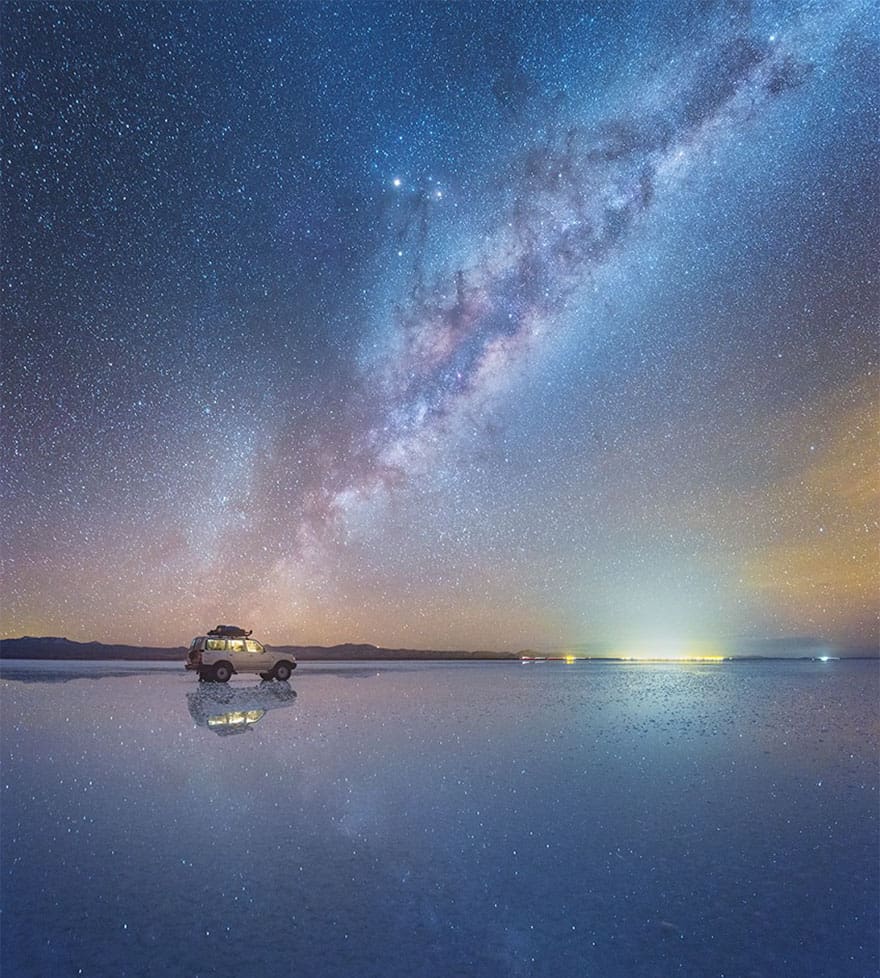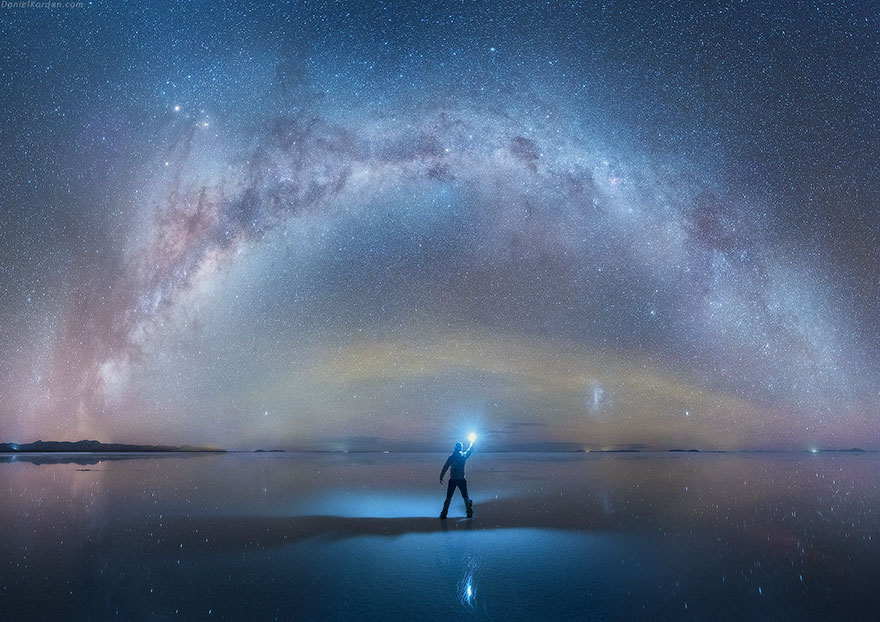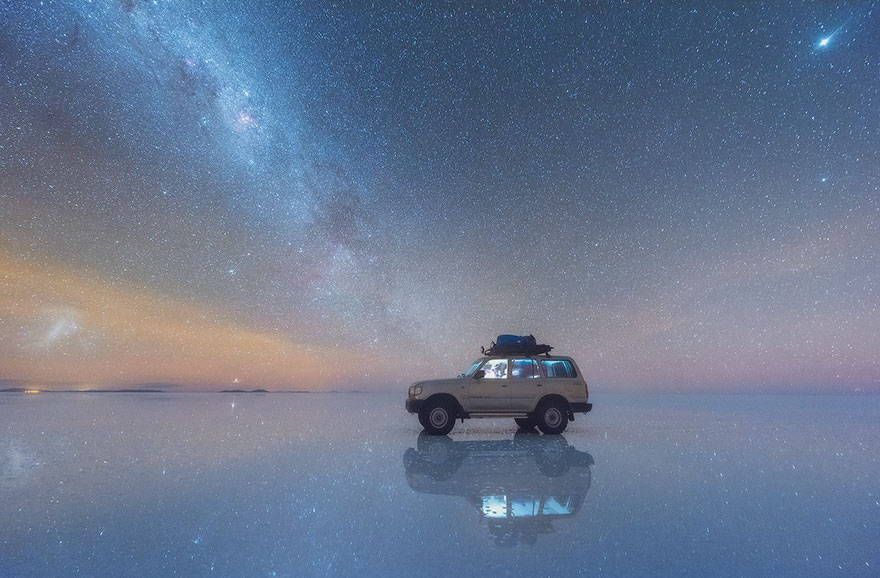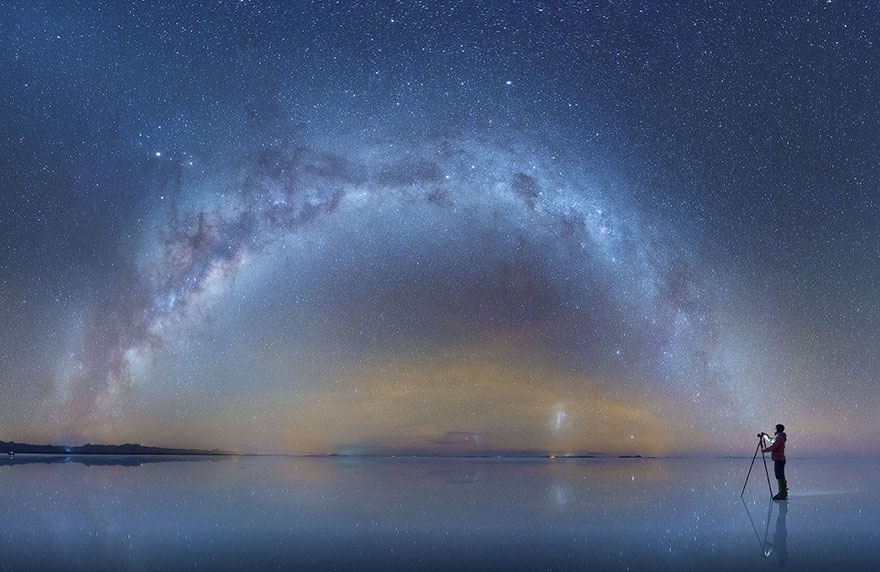 Aren't these Astounding pictures of Milky Way magical? Share this post with as many people as possible on Facebook, Twitter, and other social websites you are currently using.

Share this content with friends by clicking above... Thank you so much.