A man travelled around the globe to capture beautiful architecture and bustling city life. He used this inspiration and started drawing. Each of the drawing consists of hidden characters and some untold story. For each of his drawing he took more than 150 hours to get capture every detail. The uniqueness of his drawing comes from the fact that he starts the drawing from the bottom left to move to right hand side, just how a printer works. For his drawing, he specifically uses black Rotring pen and for coloring his drawing, he uses watercolors as well as markers. For more of his work you can visit this website.
Share this with your friends and Family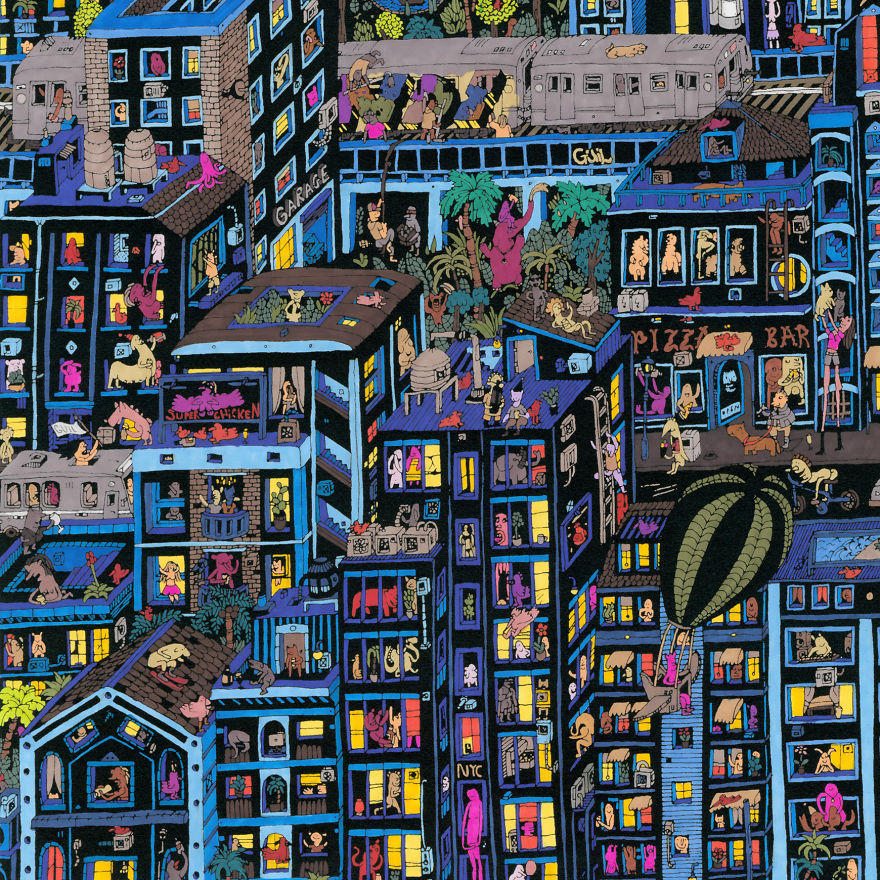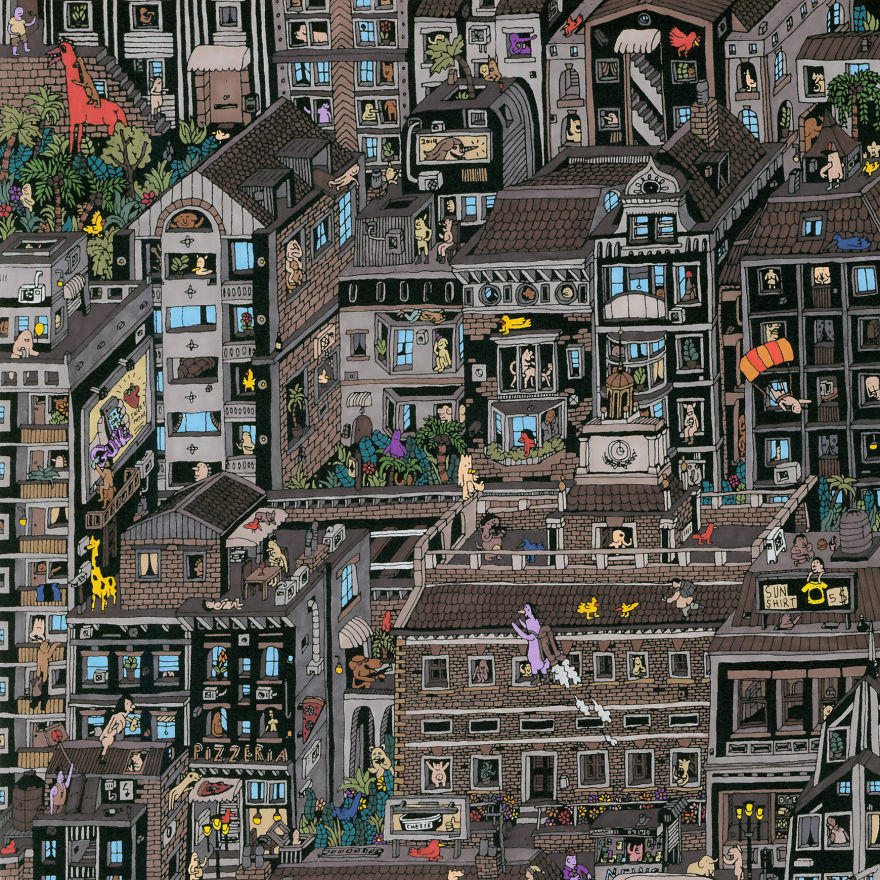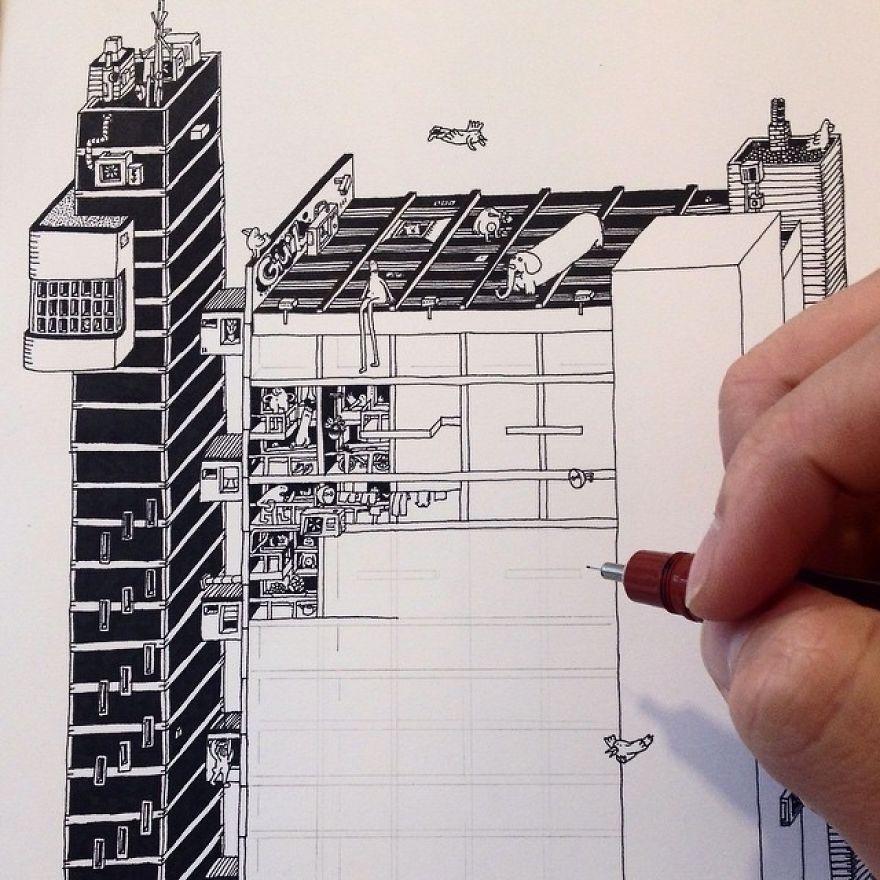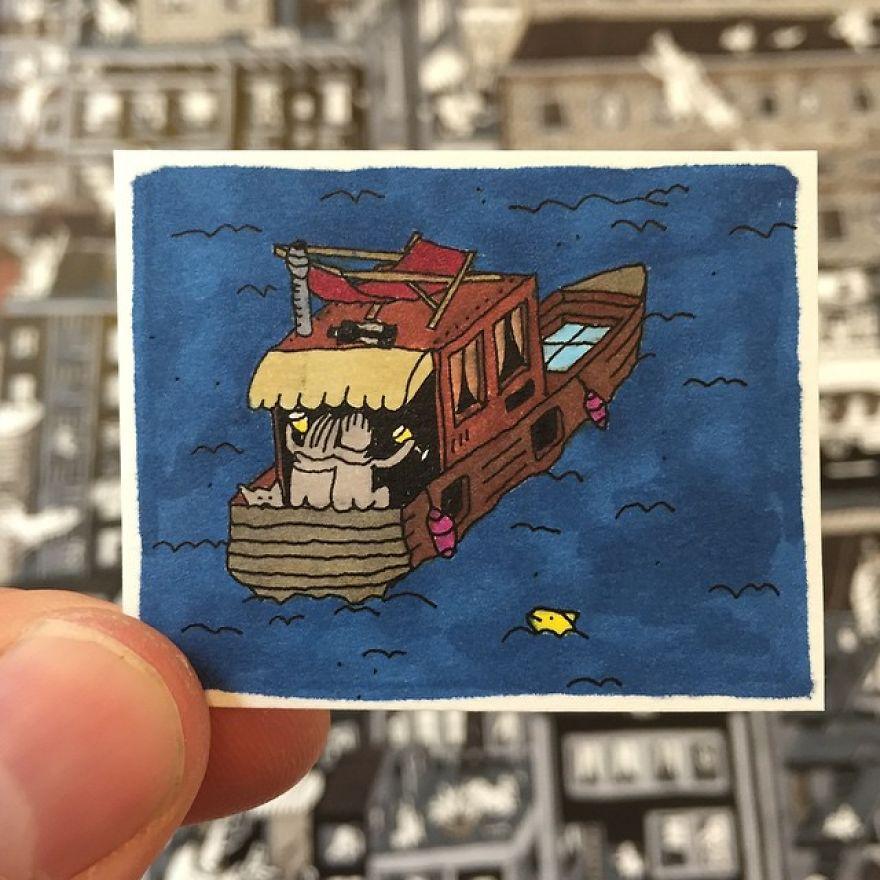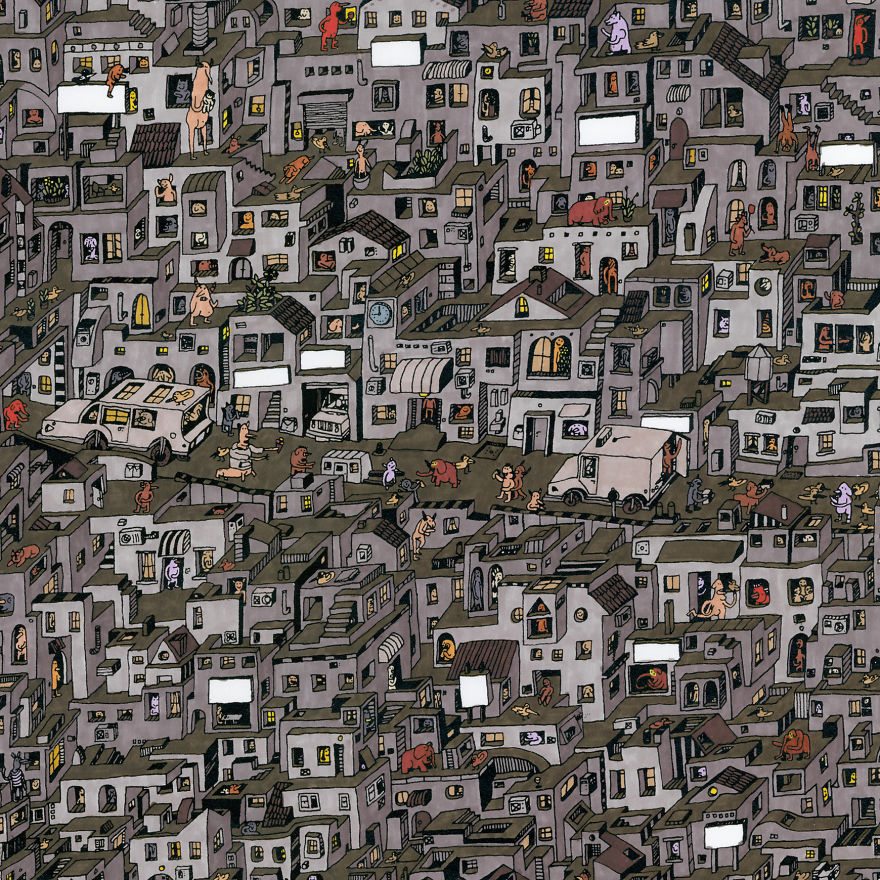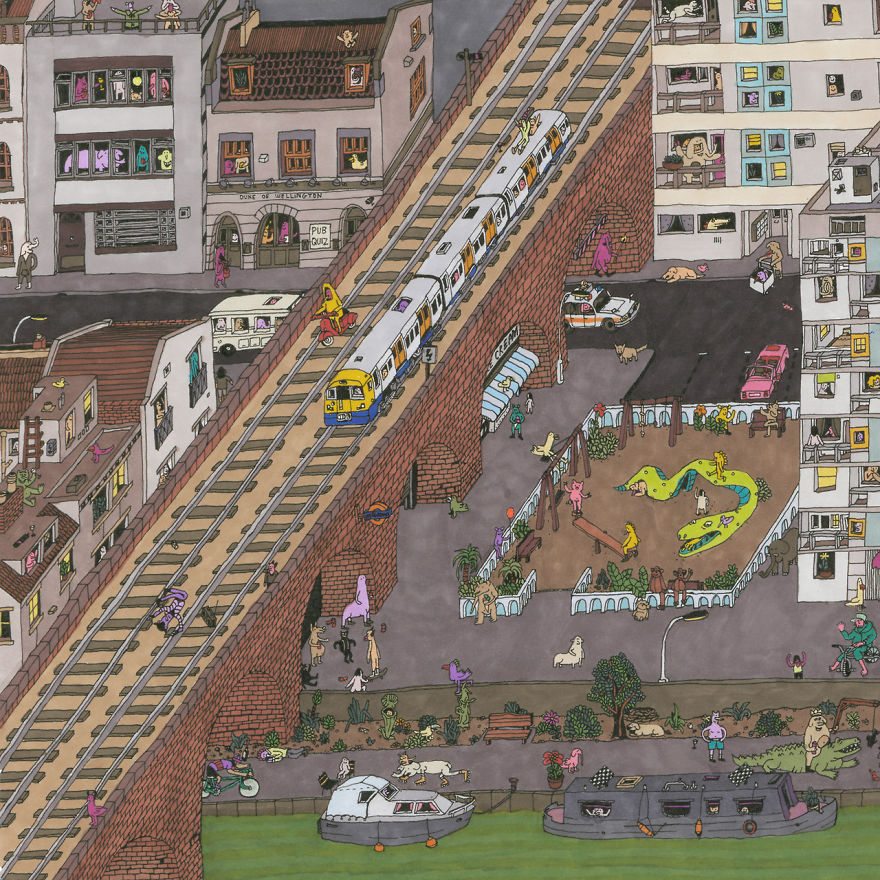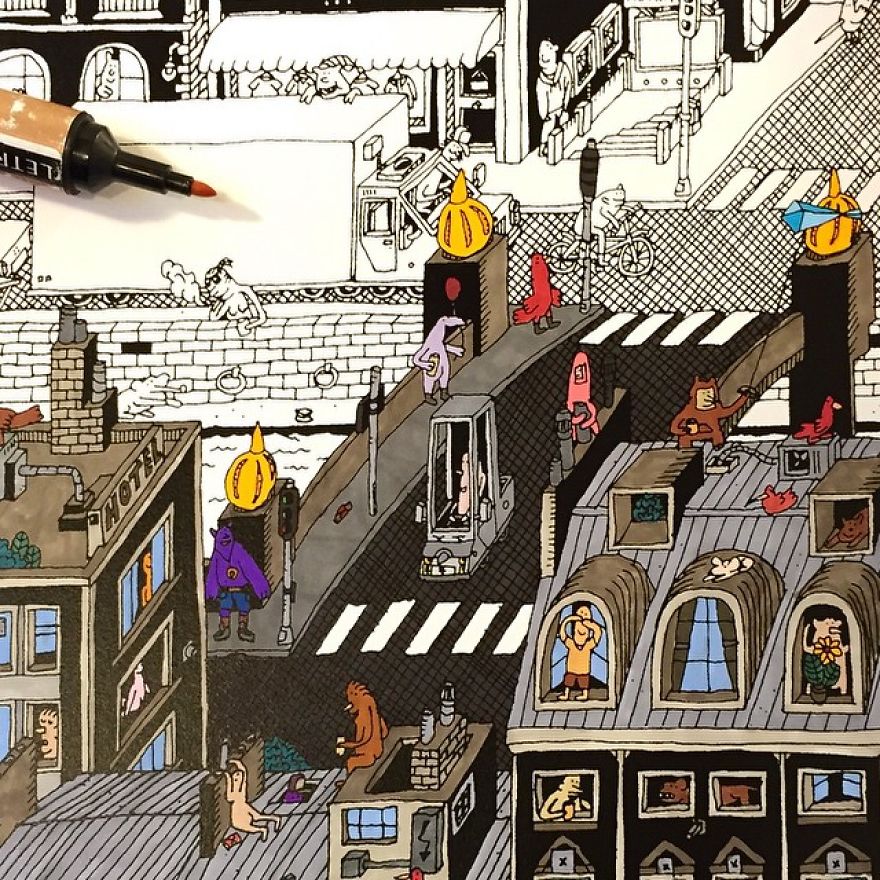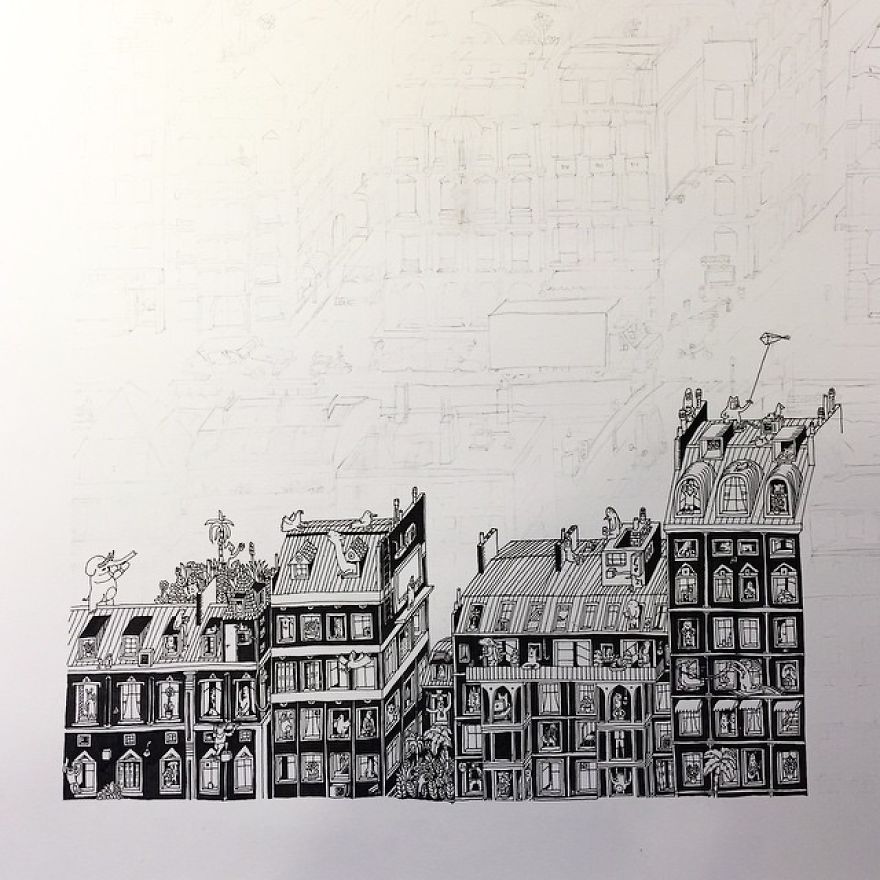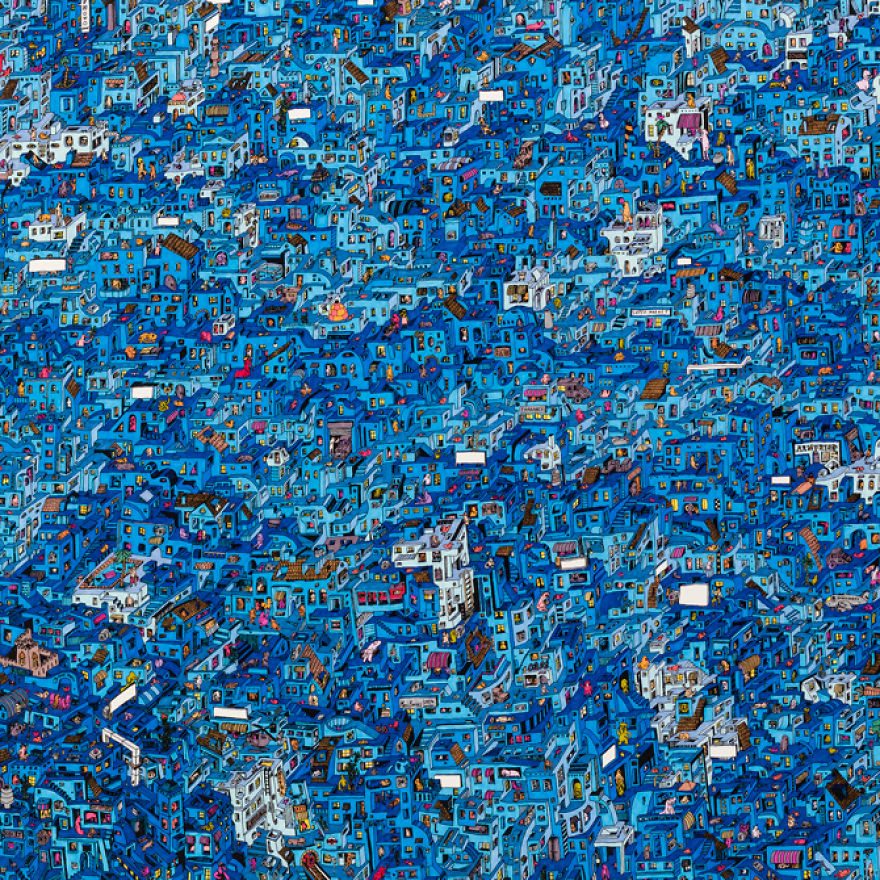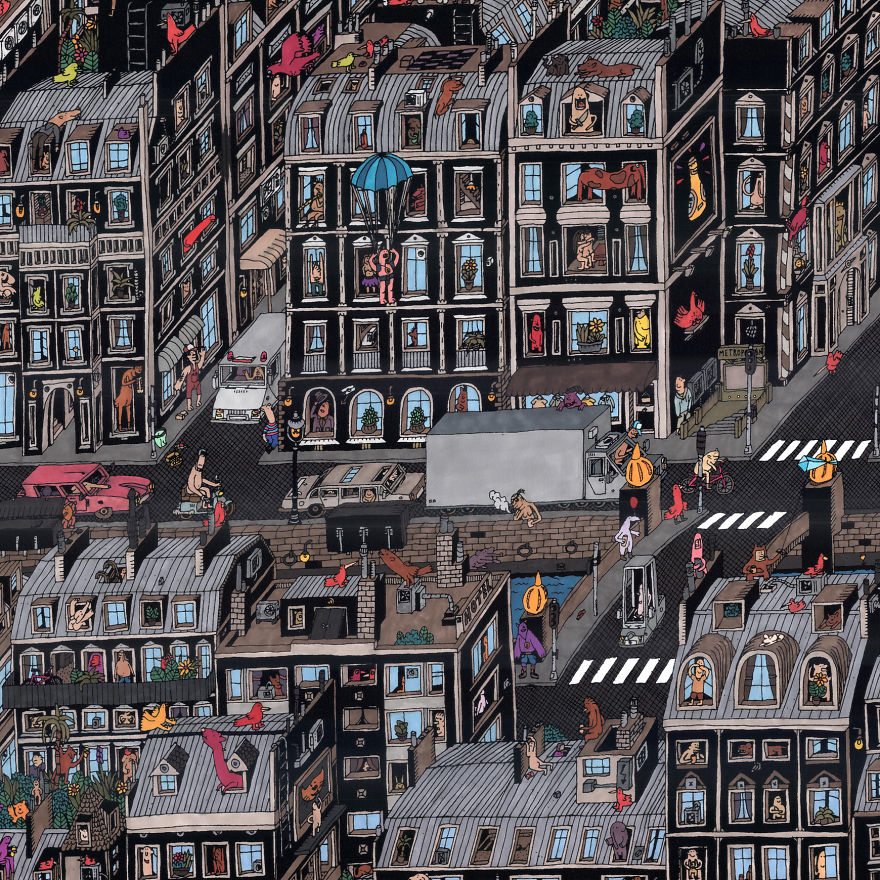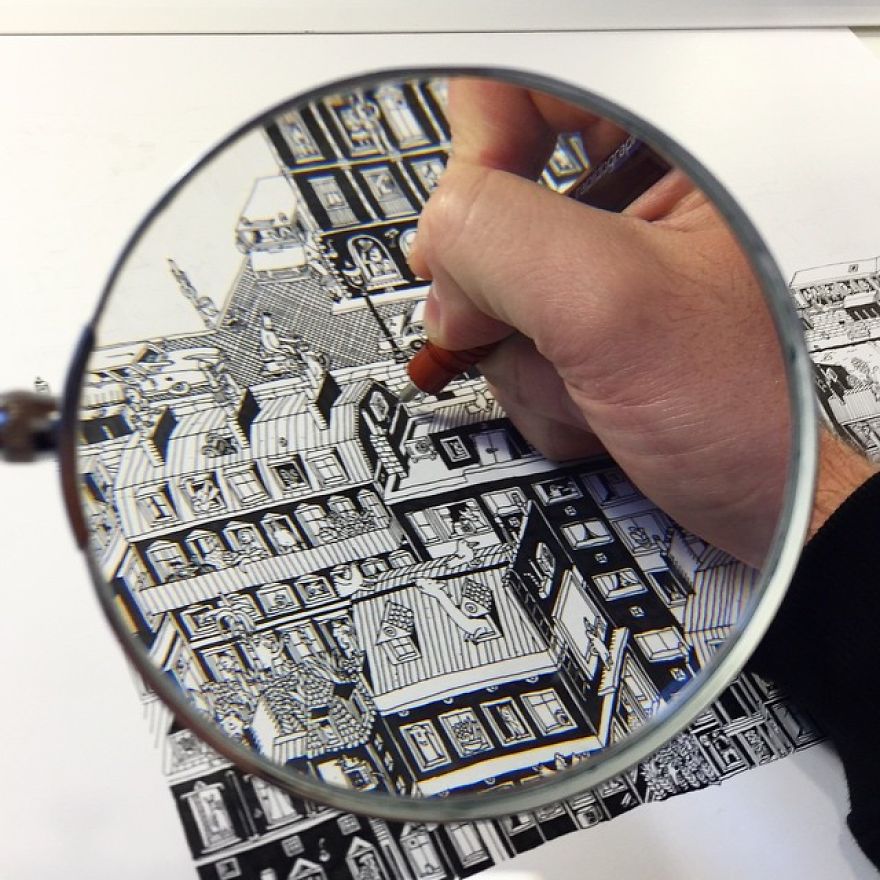 Share this content with friends by clicking above... Thank you so much.