A young nurse spotted a man in his early 80's trying to get his stitches removed quickly, because he had an appointment with his wife, who is suffering from Alzheimer's disease. The nurse saw the man and decided to attend him. After finishing her job, she asked the man about his wife and why he still visits her regularly. The response was simply amazing and breathtaking. Read on to know what exactly the man had to say.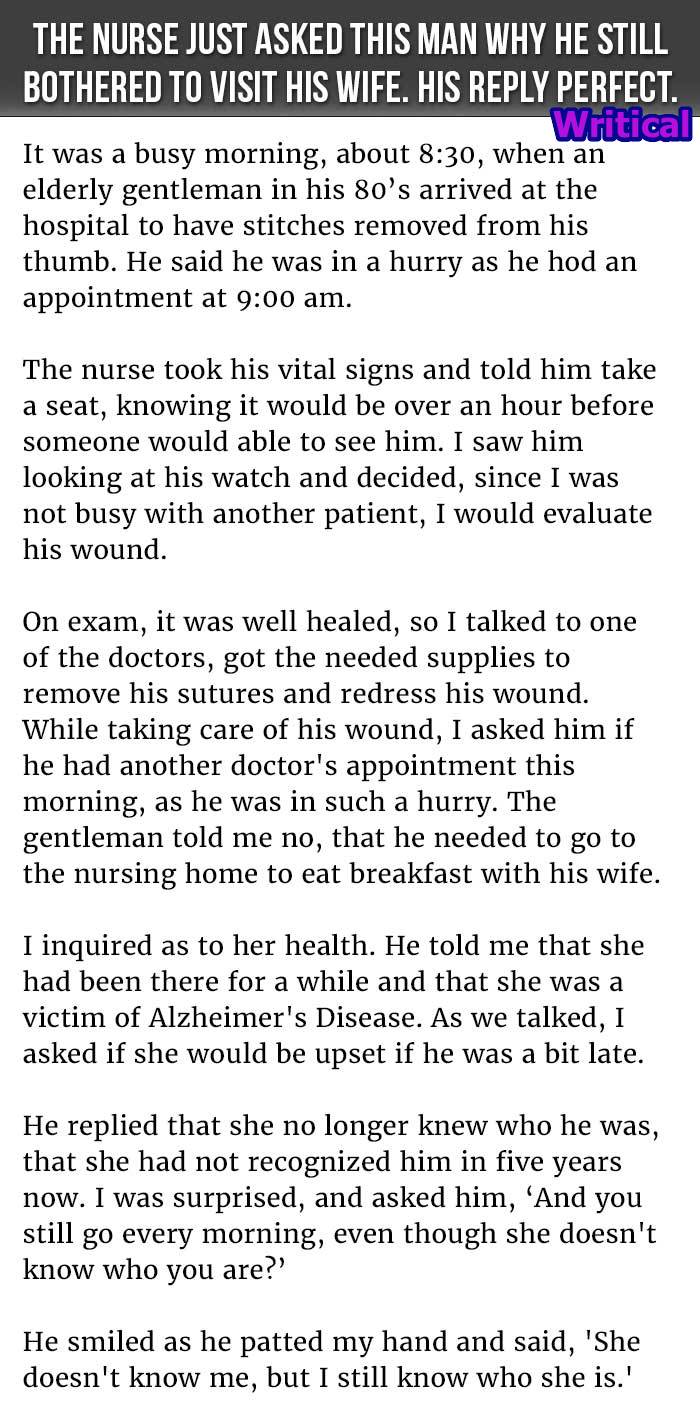 Share this amazingly heart touching story with your friends and family on Facebook, Twitter, Pinterest, Google+ and other leading social media websites.

Share this content with friends by clicking above... Thank you so much.