This is hilarious story of a wife who went to a tattoo parlor to inscribe turkey on her right leg. She also told the tattoo parlor person to write "Happy Thanksgiving" under the picture of the turkey. The woman then asks for another tattoo on her left leg with the picture of Santa and "Merry Christmas" under it. The outcome looked beautiful but the person was befuddled about the weird object. When he asked the woman about the reason behind it, he was stunned to hear her response. Find out why she tattooed something so weird on her legs.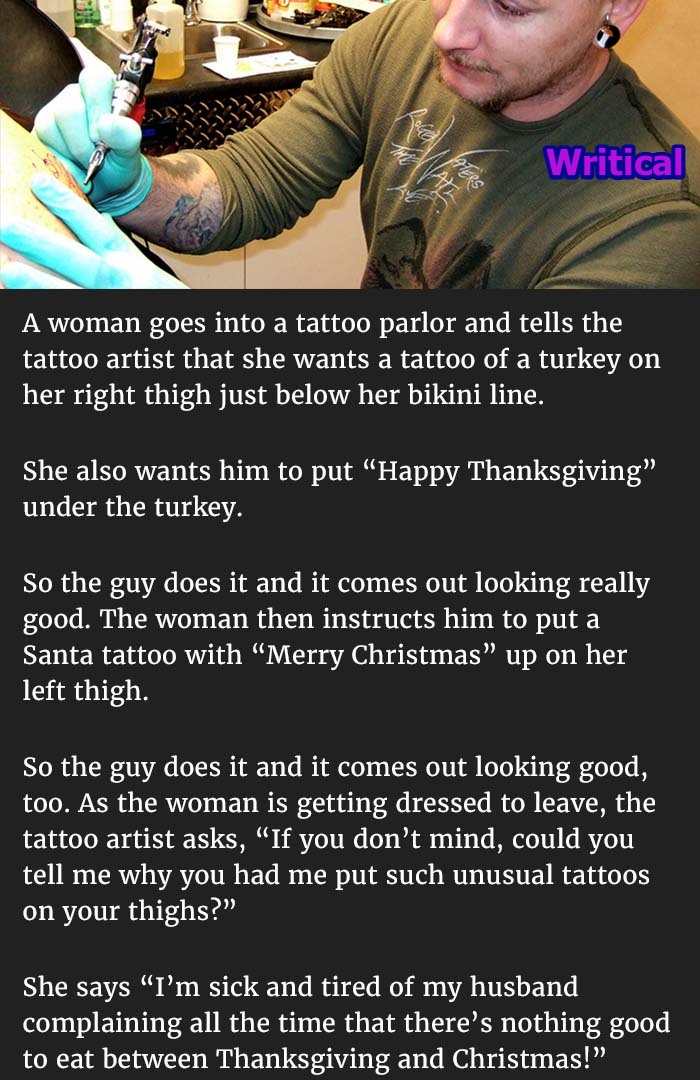 Share this hysterical tale of this couple with your colleagues and friends on Facebook, Twitter, and Google Plus.

Share this content with friends by clicking above... Thank you so much.