A wife once asked innocently her husband on his views of getting remarried after her death. The husband's affirmative answer on remarried disturbed her a little bit but still she asked whether he will allow her to live in the same house. The husband told her that the house is fine and he will live in the same house. The wife again asked him whether he would allow her to sleep on the same bed. The husband said that he loved this bed and would sleep in the same bed. The next question the wife asked was answered innocently by the husband but it backfired badly on him. Find out what the question was and what the response from the husband was.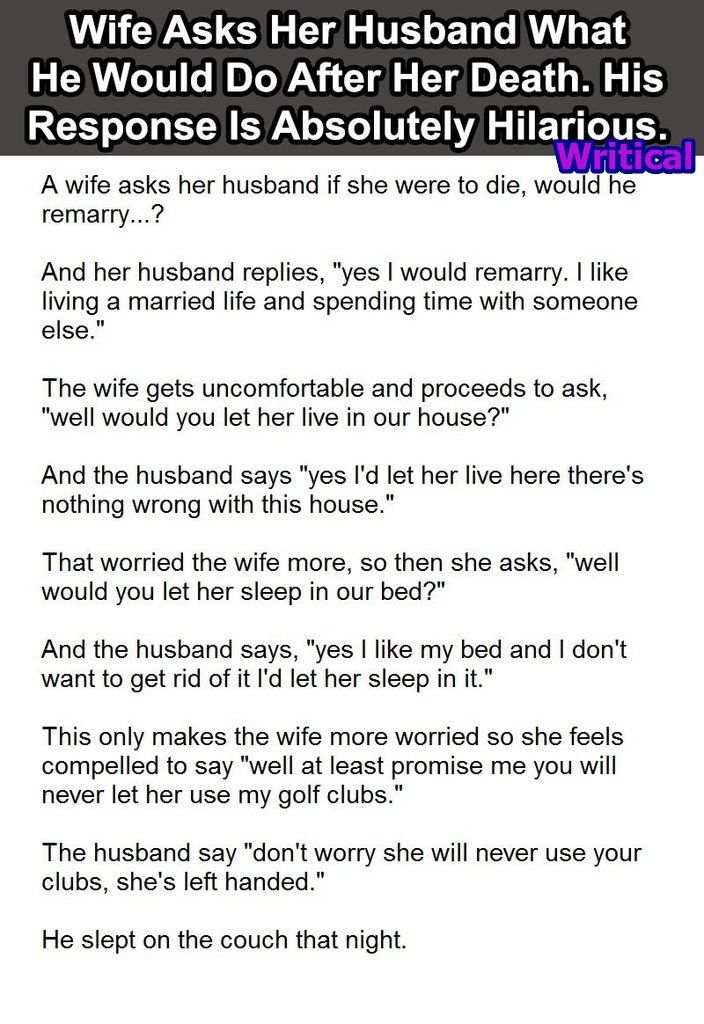 Don't forget to share this hilarious post with your friends, peers and family members using the social buttons given below.

Share this content with friends by clicking above... Thank you so much.